Hello everyone, and welcome to Bradley Brownell's "I graduated college and still have not found a job first annual garage sale."
Up for sale is a variety of car related items that may be of great use to some of you...and of little use to others, I suppose.
first up, 1992 Ford Crown Victoria. not the greatest of shape, faded paint, interior smells like a burnt differential, Overdrive does not work, and Reverse is missing a tooth...but it is mostly rust free, and the engine runs like a top. currently experiencing electrical issues involving no power to the fuel pump. 100 something odd thousand miles... $250 OBO (could be a good rallycross beater, winter beater, or part it out on E-bay and make a few bucks...I would myself, but it is at my folks house and if I leave one more project over there, they might just scrap them all)
Next is a pretty rusty shell of a TR-7...could be patched. If you are good at welding, and need a shell, this one is for sale...scrap price hauls it home (along with a bunch of various interior bits, and a couple steel rims. 40 dollars!
These were previously listed, but are still around, so I am listing them again...this time with photos (sorry it took so long).
Falken Azenis Rally Tires. size 205/65 R15 fitted to Jeep Grand Cherokee steel rims. I can probably do $180 on these, and they come with custom machined wheel spacers...I can bring them to any Detroit Region or Western Michigan Region SCCA event, or DSCC Solo event, just let me know in advance.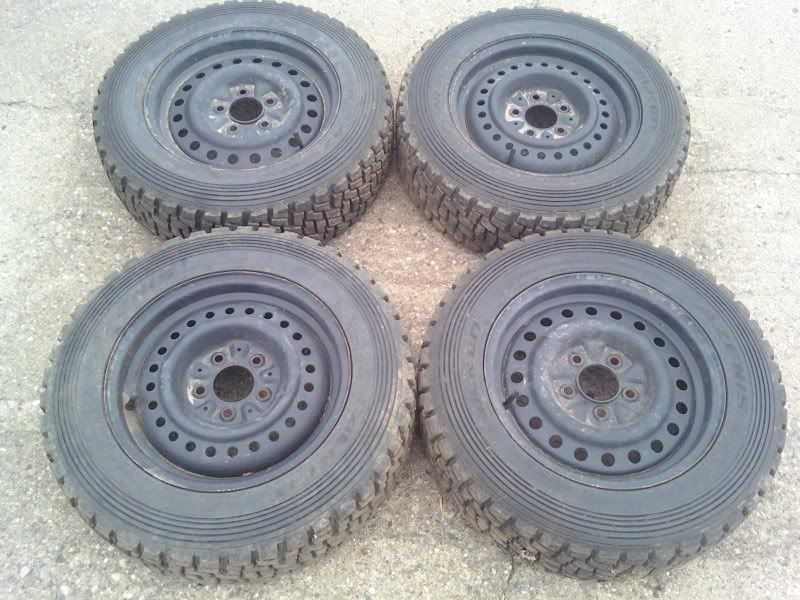 I also have various 1998 Ford Explorer 3.8 parts (mostly interior), an Edelbrock aluminum intake for a Small Block Chevrolet.


I also have Hundreds of Hot Wheels (all still in packages), about 20 die cast, Thousands of Car magazines, and over 250 books about cars, if you are interested in any of those, send me a PM and I will see if I have what you are looking for.


If you would like to contact me further, my Cell number is (269)-599-0281, and my E-mail address is Bradley.C.Brownell©wmich.edu

thank you, and good day.