So, over the winter, I (in theory) improved my rear spoiler - https://grassrootsmotorsports.com/forum/aerodynamics-presented-nine-lives-racing/prepared-rear-spoiler-how-badly-am-i-compromising/176944/page1/
Well, the rules for the front of the car have changed, and despite the current price of plywood, I'd like to take advantage of the new rules.
So, here is what I currently have, based on the previous rules (lots more details here - https://grassrootsmotorsports.com/forum/build-projects-and-project-cars/1981-camaro-c-prepared-build/59501/page31/):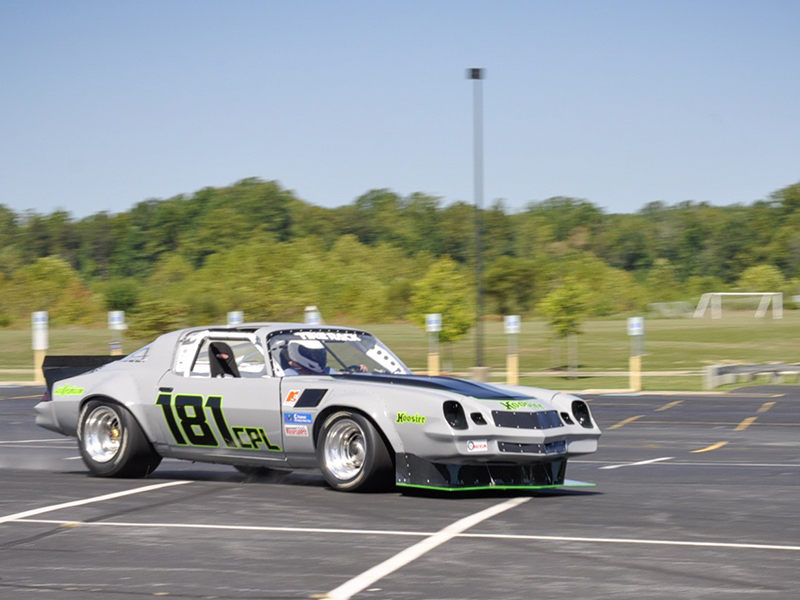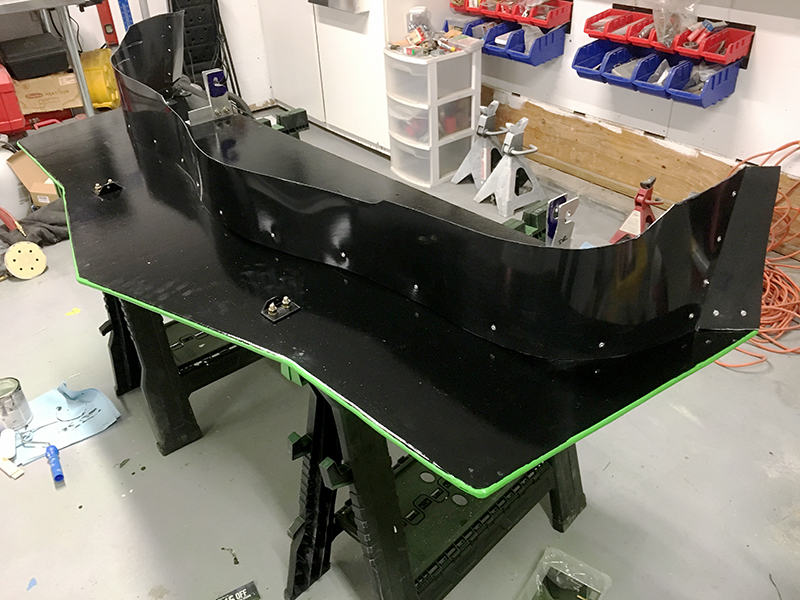 The most significant limiting factors that are no longer an issue are all related to size. Previously, the splitter couldn't stick out past the bumper as viewed from above, and couldn't extend any further back than the opening of the wheel well. The new rules change that, and add a few more options (emphasis mine).
The standard OE front spoiler or a non-standard front spoiler/splitter may be used. If a non-standard front spoiler/splitter is used it must comply with the following requirements: Shall be installed parallel to the ground (within ±3° fore and aft) and may extend a maximum of 6" (15.24 cm) forward of the front bodywork/fascia as viewed from above. Splitters may not extend rearward past the centerline of the front wheels axles. No portion of the splitter may be wider than/extend beyond the widest part of the
front bodywork/fascia from a vertical line drawn at the center of the front axles forward on the vehicle. The splitter and canards may have endplates. The endplates may connect the splitter and the canard. The splitter and canard endplate total surface area is limited to 100 sq. in. (645.2 cm2) for each side. Canards are allowed and may extend a maximum of 6" (15.24 cm) forward of front bodywork/fascia as viewed from above. No portion of the canard may extend past the widest part of the front bodywork/fascia as viewed from above. Canard area will be measured in the same manner as wings using Section 12.10. Canard area may not exceed 1.2 sq. ft. (1114.8 cm2). Openings are permitted for the purpose of ducting air to the brakes, radiator, and/ or oil cooler(s); equal openings may be placed in the standard lower front panel directly behind openings placed in the spoiler/splitter. The spoiler/splitter may not function as a wing. This allows a vertical airdam/spoiler above a horizontal splitter.
So this leaves me with a few options and a lot of questions.
Question 1 - Front splitter profile. Right now, the leading edge of my splitter follows the shape of the front bumper, because that was the rule. Now, I can extend up to 6 inches forward of the bumper (more on that later), which opens up the shape of the profile. I've seen a few different shapes, and I understand why some are like that, but I wasn't sure if there is an advantage to a particular shape.
Rounded - looks pretty and is doable within my limits

Geometric - gives more surface area, looks cool, and allows for more clearance when going around things

Flat/squared off - pretty extreme and can look either cool or weird. Possible to pull this off, but I would have to do some measuring

Question 2 - Length. The shape chosen will dictate some of this, but I'm now allowed to stick out 6" further than before. on most modern cars, this would be a no brainer, but as you can see the front of my car has a lot of "overhang" and already has a significant amount of "shelf" before the air dam, depending on where you measure (9" at the ends, and 11" at the center). Does adding another 6" of "stick out" to that surface really do much for me, downforce-wise, at this point?
Question 3 - Overall width. I can now be as wide as my front fender flare at the center of the wheel - that's pretty wide. To me, going wider means more of a chance of hitting cones. Is there a significant advantage to going much wider than I am now?
Question 4 - End plates. I'm allowed to run splitter end plates, with a maximum surface area of 100sq inches (combined with any canards). I know I want end plates, but I'm not sure on the size and placement. I've seen a few recommendations of no taller than 4 inches - I'm great with that, but do I put them at the front of the splitter to gather the air there, or place them at the back, closer to the tire?
What about end plates with a stepped design vs flat?
Question 5 - Canards. Frankly, I don't even know where to start with these and really don't know if I should bother for this application.
The only thing I'm sure of at this point, is I will be extending the splitter further back to the wheel centerline to clean up the air there. The rest is pretty open.
I'd love to hear everyone's thoughts on where to go with this thing. I'll be starting soon, as plywood isn't getting any cheaper. Thanks!