Yesterday was a good day. After the friend's mom flaked on me over the Miata, I looked once again at Marketplace last week. Looking at MR2's and 944's, I almost missed this one. Even though I set my radius to 180 miles, this one in Cincinnati 45 miles away showed up at the end "Results outside your area".
About a dozen photos, huge listing of maintenance and assorted modifications, and looked really clean. 1987 Porsche 944 Turbo, 140k miles, working AC and heat. Newer radio with "Classic Communication Module" with GPS and maps SD card. Two different electric sunroof panels. Club Sport Turbo S wheels, adjustable Koni yellows. Everything works like new.
Rennline pedal set with red heel-toe extension. Rennline fire extinguisher. Assorted solid state relays & new hatch struts, all maintenance kept up.
What sold me was the 1" 3 ring binder full of recieipts and doc's going back to 1987. Import paperwork, plane tickets to Germany for the tourist experience to see it fresh off the line. Photos of the car in Germany and his view from behind the wheel on the Autobahn...
I couldn't pass this up, even if at $19k it was a little more than I had been looking for. But this level of goodness and documentation is exactly what I wanted, and will likely be the car I keep for quite awhile now.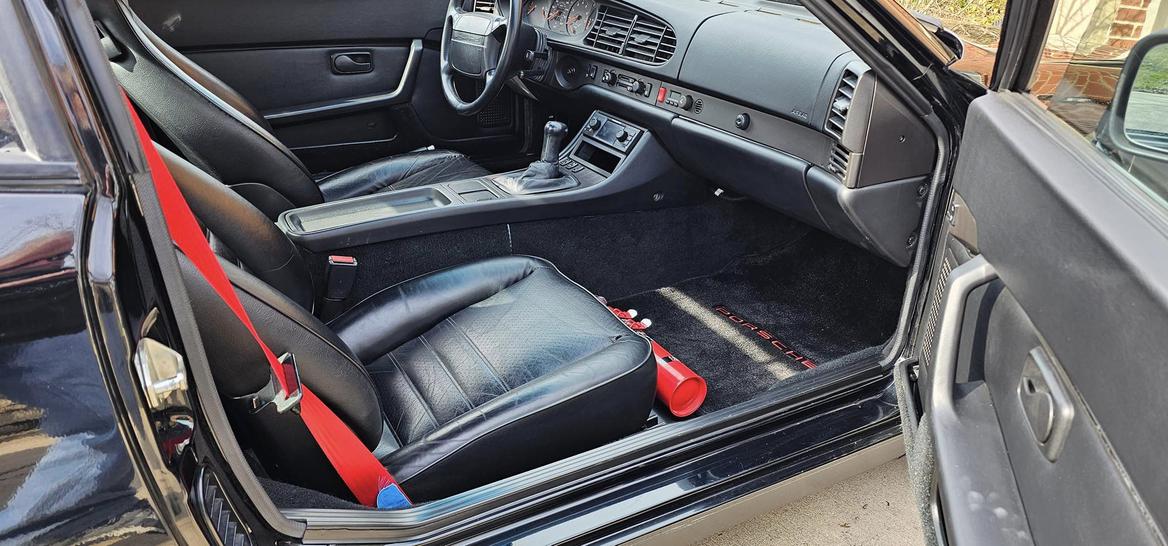 He met me nearby on Saturday to see it, spent about an hour looking, driving and talking. Turns out he's selling to pay for a Jaguar XJS V12 he's lusting after so I couldn't get the price down. He came back Sunday afternoon, I had my Star Wars friend that's a notary come over, and one big PayPal charge later I have a title and one key.
Need to get insurance today and decide when to hit the BMV. Weather should be decent until Thursday or Friday, good days for driving.