Part 1: Introduction
Some of you may remember my last Frankenburban 1.0, served a very good 5 years then I got tired of working on the constant stupid failures, I wanted to go racing not wrenching on the tow vehicle so I upgraded to a 2008 suburban HD with 54k miles on it. Thinking this would have been the smart choice.
cloth, "bench" seats with a 6 speed 4wd? LS V8? that sounds like a hell of a time, big power jump from the old suburban too.
Cruise control, air conditioning, overdrive, IFS, FM radio + aux in = this thing was a HUGE upgrade in ride quality. Really enjoyed it did some basic maintenance (Brakes, Bilsteins, B....tires!)
Majestic AF... (for a 6500lb truck, no seriously that is how much it weighs I visited the scales one day on my way to work)
It was much less stressful towing with a vehicle 23 years newer and since its an HD the 3/4 ton has all the goodies and coolers and beefer parts like brakes and 8 lug hubs etc, fully boxed in taller frame. Its pretty robust.
Part 2: Fitting the needs
Went up a size in tire with some BFG K02s and it looked good/perform great. Had a lot of planned camping with a truck this summer so I got it ready for that by adding a roof basket upon the factory roof rails/oem cross bars.
I bought a welder not to long ago so I wanted to get some practice and I ended up buying a small roof rack for like subaru or something with a tiny roof, however this is a long wheel base full size truck, it has over a 100" long roof so I decided to extend the acquired roof basket, which was totally fun!
get a little more practice more comfortable and the lift made it easy, its a great tool for many things, like hanging pieces from it with mechanics wire to paint or have a party.
multi useful really, well worth the investment!
Since it was going to be the tow vehicle I was thinking getting the race car to match the truck like the Millen livery tribute: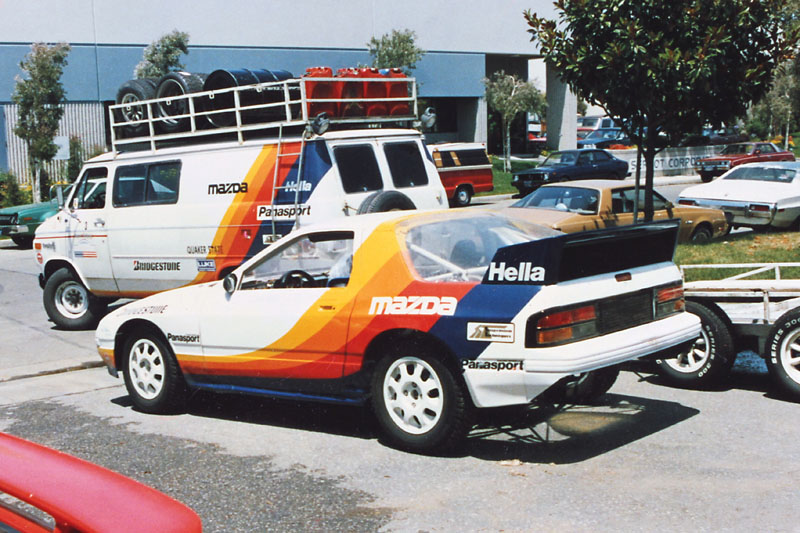 So I turned it into this!
and then we went to the beach for the weekend
Then until recently I have been hearing a noise.
knock knock...
who's there?
LS
Diag confirmed/isolated to cylinder 5 under load it rattles after the engine is warn, wrist pin or rod knock but doesn't change tone with increased rpm, pretty constant which makes me think more towards wrist pin which is unheard of the incredibly reliable LS v8s.
Seriously I have 3 running and driving rotary cars right now. I will video it if proof is required.