Trying not to have too many pictures per post so the page doesn't become impossible to load...
Squaring up the engine. Hoist isn't very level...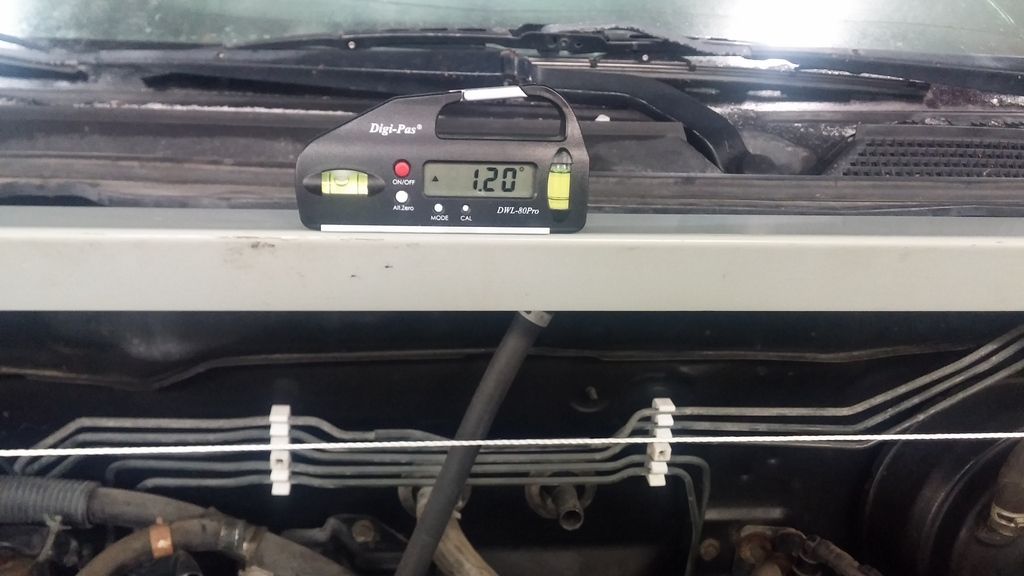 But that doesn't matter, I just have to make the numbers match.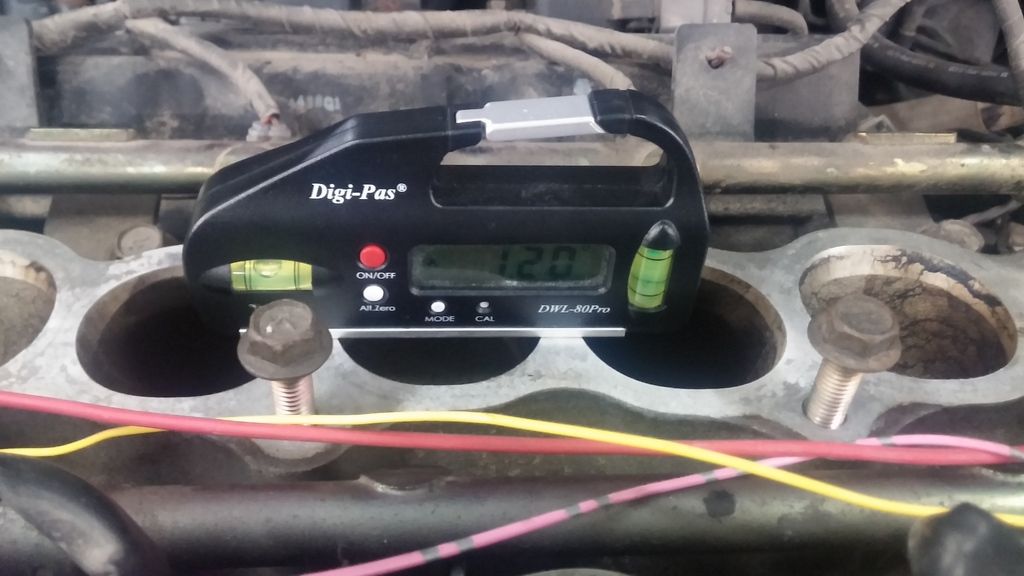 I don't have pictures, but I used a tape measure between the bank 1 fuel rail and the string (wrapped from strut tower to strut tower) to get the front/back placement of the passenger side engine mount finalized. Basically get the engine level from side to side first, then level from front to back, and finally make the center line of the engine parallel with a line between the strut towers.
It's currently uploading, but I'll past a link to a video of the leveling here later.
Edit: Video! https://youtu.be/pzTnIgcbDXk
Tacked the mount in place: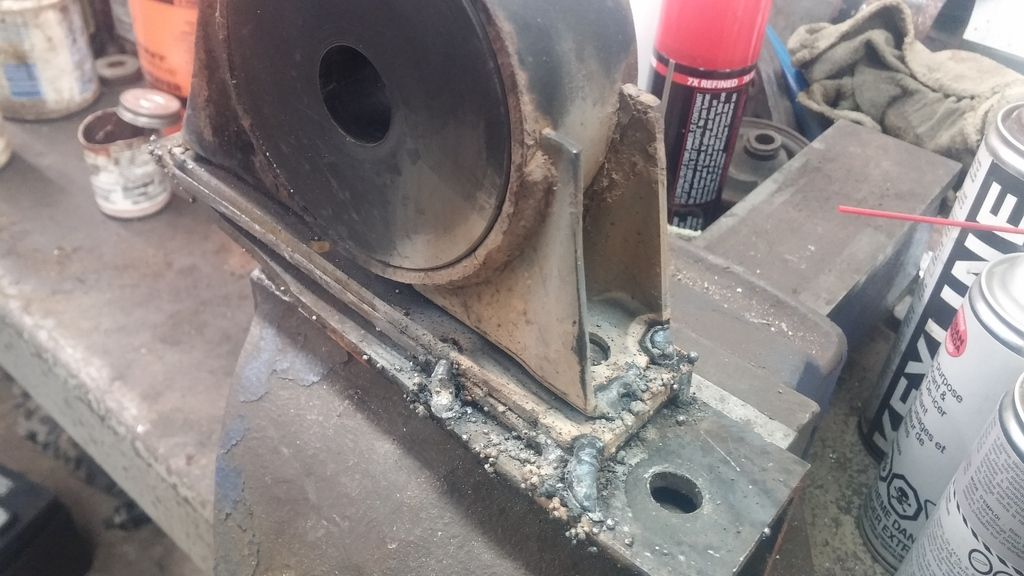 Drill and tap a hole for the mount: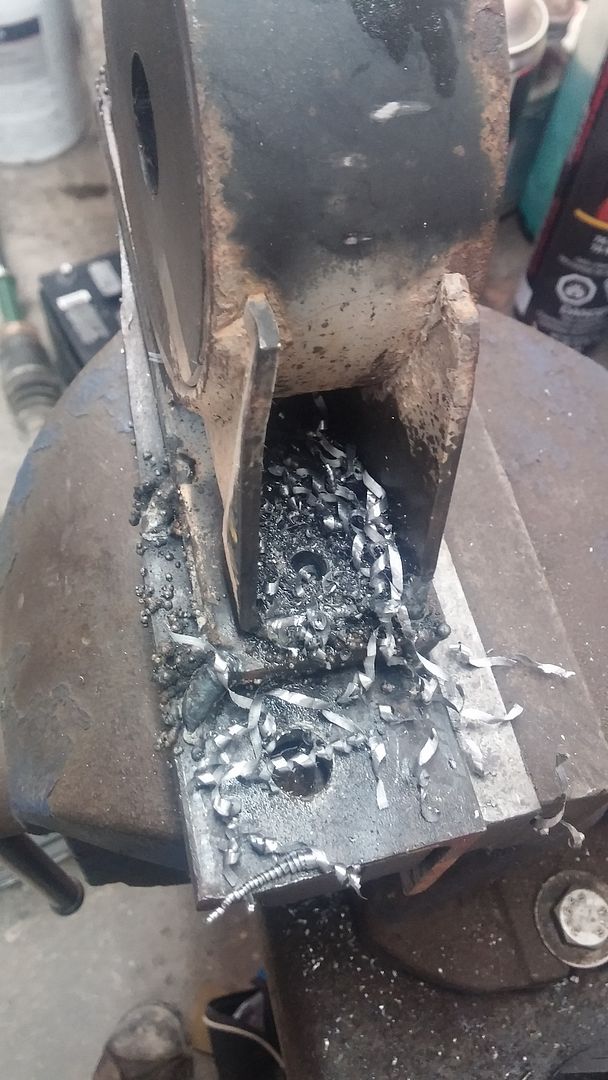 Warning: horrible welds ahead! I'm not a fabricator...give me wiring anyday.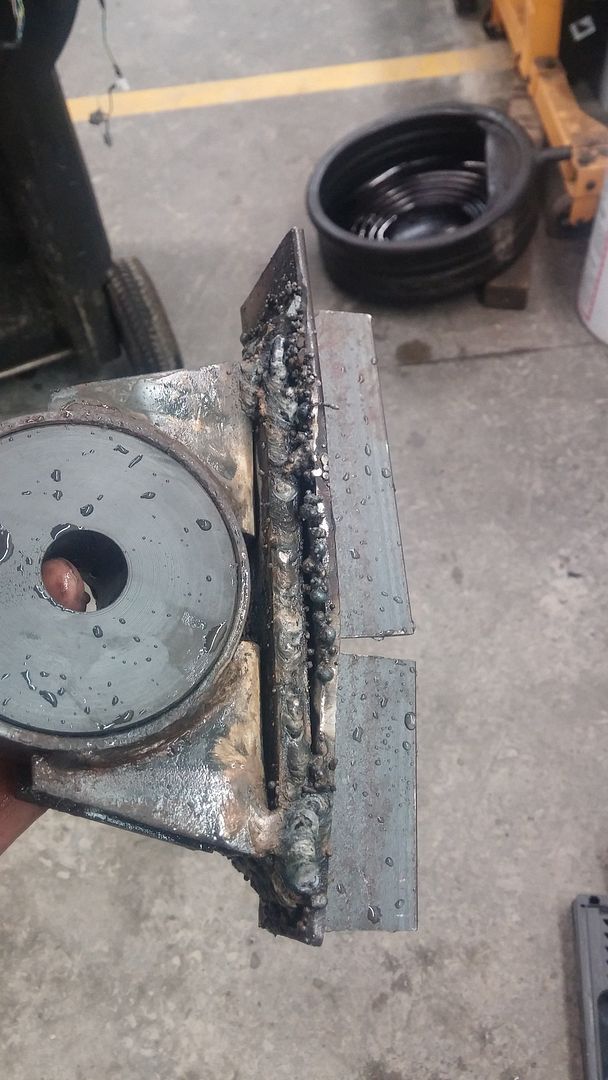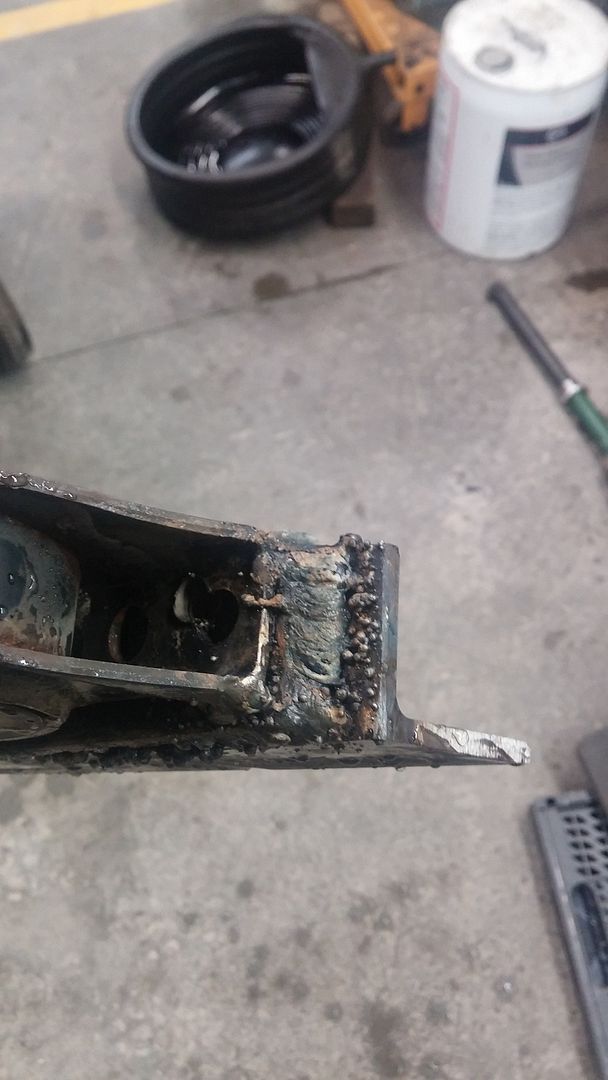 That was the first pass, I spent a lot more time with the grinder and going back to add more metal until it looked okay. The welds should hold (quantity over quality!) and most of it is held together with bolts anyways.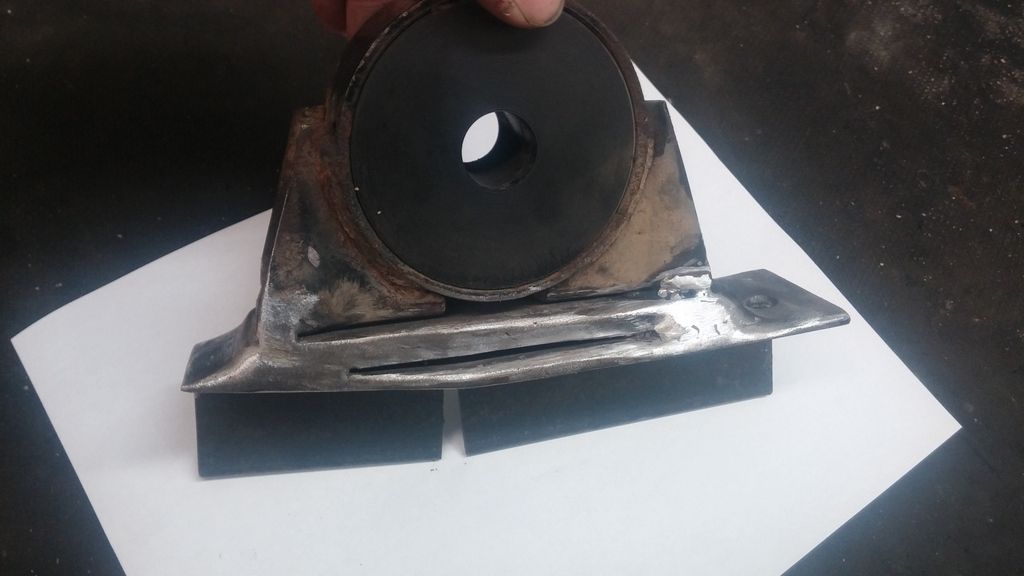 I haven't yet tried bolting it in, and I'm genuinely worried I warped E36 M3 with all my attempts at making it stick together.