I check out this forum often but haven't posted in awhile. Over the past several years I've posted pictures of different builds that I was working on. Several used Miata parts. I never finished those builds as I was never completely happy with my work.
I also had purchased Abarth sp1000 molds in the hope of building a mid engine chassis for that beautiful little car. Unfortunately, I've been in poor health for the past few years. A couple of heart attacks have left me with a damaged heart. My stamina isn't what it use to be. I didn't think that I would be able to complete that build so I sold those molds.
Despite my health issues I always am thinking about cool/different cars. I had a bunch of used and left over parts from previous builds. After the first of the year I was feeling some better so I decided to build a simple little Hot Rod. The only thing is that I wanted a great handling car.
Details: I was given a C4 Vette roller for free. I'm using the suspension and wheels from that car. I stripped the tub and turned it over. I then built a jig for the suspension and steering points from the tub.
Locost inspired frame built from mostly 1.5 by 1.5 by .083 tubing. It's just tacked together. I'll have a friend that builds race cars will final weld it for me.
C4 Corvette suspension with a stock 2:59 to 1 diff.
Small Block 305 Chevy V8. Modest horsepower. Approx 300hp.
I was going to use a Richmond T10 trans but because I wanted to keep the tapered look of a traditional hot rod there wasn't room in the foot box for a clutch pedal. I'm going to use a 700R4 performance built trans. I will be able to manual shift it or leave it in Auto mode.
For the body I attached 2 inch thick foam to the frame and started sanding. When I had the shape that I liked I glassed it. The foam is encapsulated in glass. The body is 1 piece and simply slides on and off. The body is in primer. It needs sanding, skim coat of body filler and finishing.
Here is my progress to date. I'll be modifying the headers or switching to Lakester style so that they follow the angle of the body.
My sitting position is low and comfortable. I'm able to sit with my legs pretty much straight out.
This is as far as I will get for the next couple months. On Monday I am having a complete knee replacement. Years ago I was hit by a car and rammed into a truck. The bumpers were at my knees. I had 5 surgeries to walk. My right knee is shot now and I can't put off the replacement any more.
[URL=http://s1143.photobucket.com/user/jmcbigbelly/media/IMG_1108_zpsfyiws5si.jpg.html]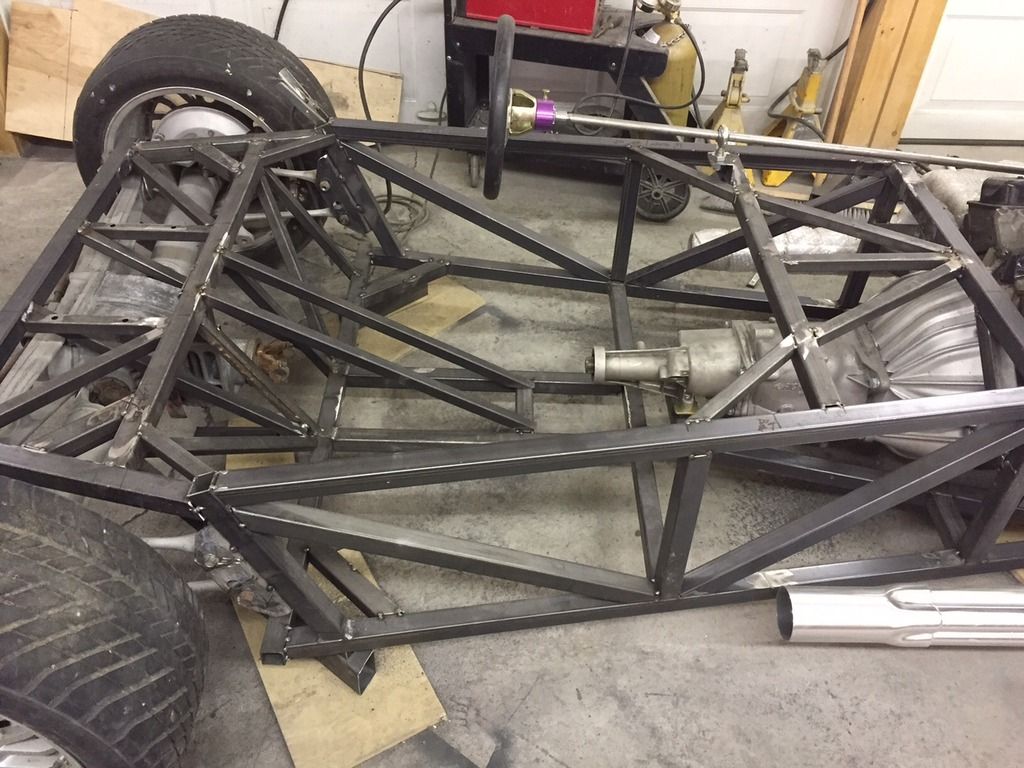 [/URL]
[URL=http://s1143.photobucket.com/user/jmcbigbelly/media/IMG_1109_zpsrd5izjcm.jpg.html]
[/URL]
[URL=http://s1143.photobucket.com/user/jmcbigbelly/media/tbucket%20body%20mine%2034%20rear%20progress_zpselvbntjj.jpg.html]
[/URL]
[URL=http://s1143.photobucket.com/user/jmcbigbelly/media/tbucket%20in%20progress%20side%20high%203816_zpswg7zagx9.jpg.html]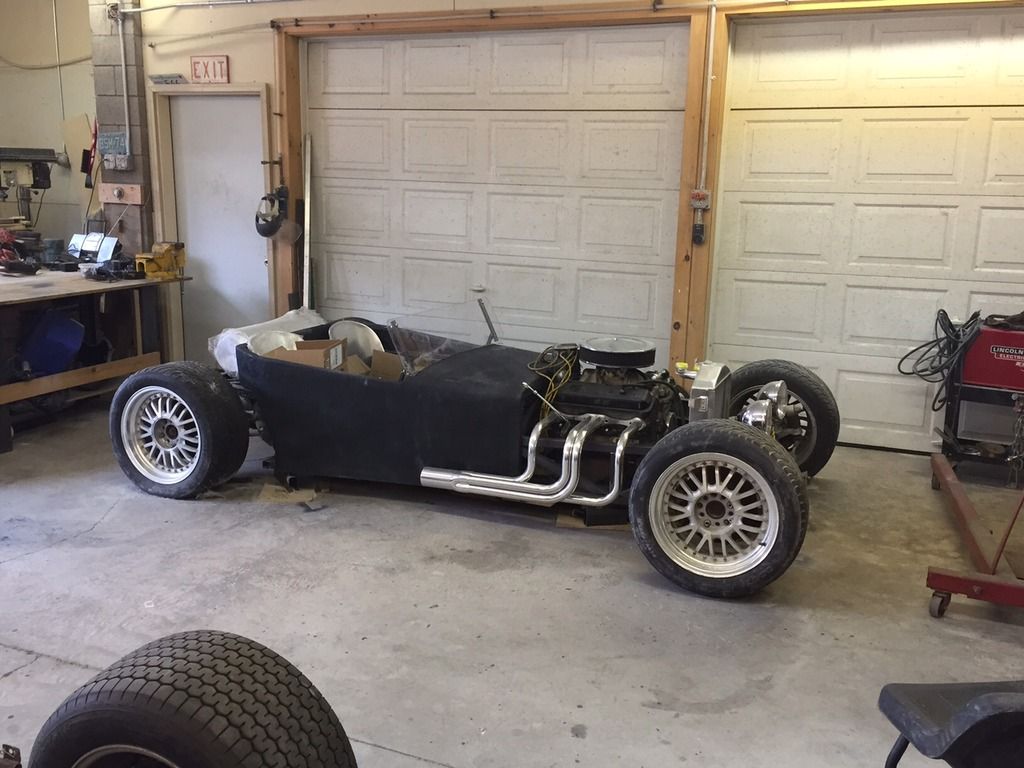 [/URL]
[URL=http://s1143.photobucket.com/user/jmcbigbelly/media/tbucket%20in%20progress%20side%20low%203816_zpsp6mdc6py.jpg.html]
[/URL]
[URL=http://s1143.photobucket.com/user/jmcbigbelly/media/tbucket%20in%20progress%20rear%20low%203816%20_zpsrytaclqe.jpg.html]
[/URL]