My final event of last year was a two day drivers school at NJMP Lightning with the Delaware Valley BMWCCA where I drove my 2002 E46 M3 weekend car for the first time on track. I had done multiple events with my E36 but the E46 inspired far more confidence and felt more balanced. When I had the chance to ride in my instructors caged E46 M3 on R-comps for some laps the difference in performance and simple bodily connection to the car due to harnesses and fixed back seats was staggering.
Since the event, I decided that I needed to run 5-8 events in the 2023 season and try to build on my experience. I also decided that I wanted to fully commit to a track-specific car rather than modify my current very street focused car.
After losing an auction on a Boss 302, losing another auction on an E9x M3 and test driving a new GR86 I was able to find a local seller (a few miles down the road) with this thoughtfully modified and dead nuts reliable M3 with everything I wanted to focus on driver mod and nothing else.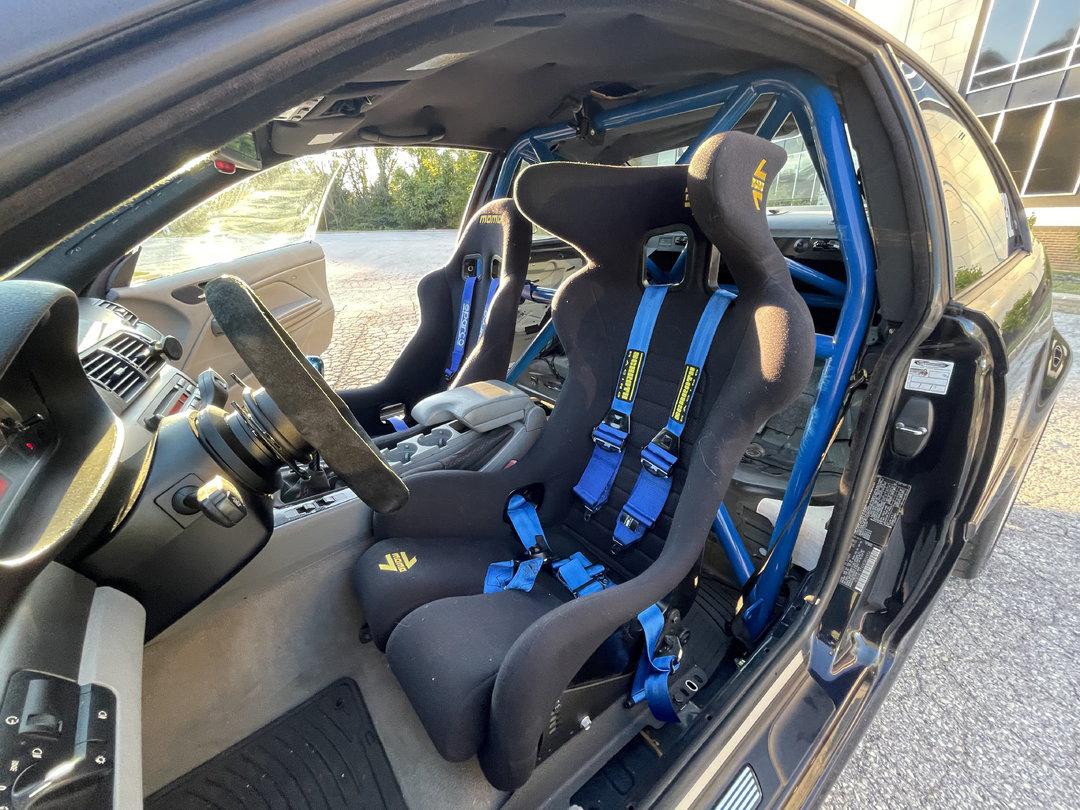 Named Bruiser for the black and blue theme and the blue metallics in the carbon black metallic paint that make the car read as a dark blue as much as black depending on the lighting.