So I've owned hundreds of cars and lived in Michigan for a long time, but have never had a four wheel drive vehicle. I guess I've figured four wheel drive might get you out of the ditch, but good tires and careful driving keeps you out. We've fixed a few flat fender Jeeps at Eclectic Motorworks over the years and I decided it's time to get one for myself. I've been casually looking for a few years and have seen terrible rust buckets, terrible modifications, terribly modified rust buckets, overpriced terrible "restorations," and little else. I set my goals to find either a very nice, unrestored original and pay the long dollar or find a low-priced rust bucket that hasn't been messed with too much and restore it with a new body. I finally found the right candidate. As bad as it looks on top, the frame and running gear is barely pitted. It supposedly plowed the high school in Sutton's Bay, MI for awhile and then a guy plowed his country driveway with it. Then it turned into a ran-when-parked relic. I'd guess they didn't use salt where it was plowing for it to stay nice underneath. I'm aware that "Michigan nice" is "run away rusty" for those of you from other areas.
Here it is: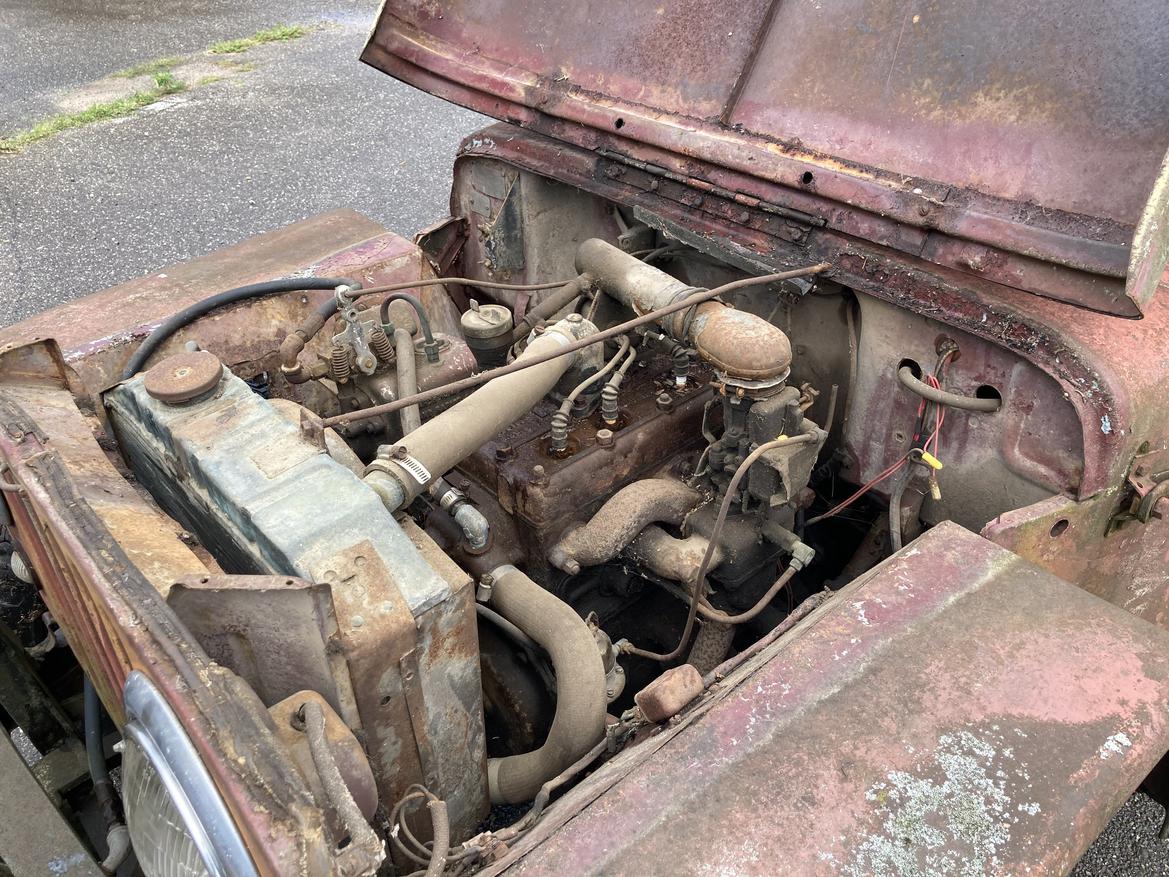 As bad as it looks, all the gauges, switches, and nickle-and-dime bits are in good shape so it's a very good restoration starter vehicle. Plus it's all factory stuff and my goal is to keep it factory, except for turn signals, seat belts, and maybe 12 volts.
While I've fixed a bunch of these and they're pretty simple, I'd appreciate any advice from those of you know know the tricks and trivia for these things. That's why I love build threads.