If I remember it right, I do believe I took ownership of my Kristi KT-3 in the summer 0f 2008. . . or maybe it was 2009. . . pretty sad I have had it so long and done nothing to it that I cant even remember what year I bought it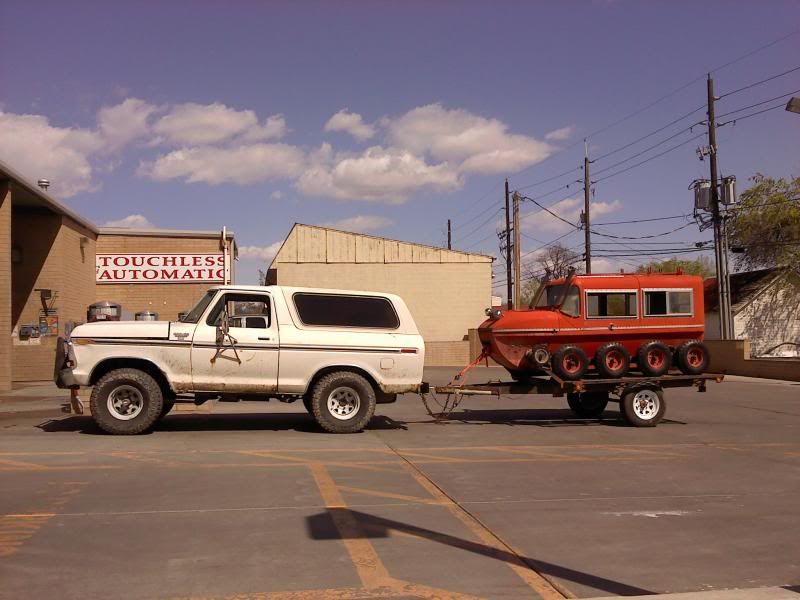 The day I brought it home. . err, to a friends house (at that time because I hade so many project vehicles filling my driveway) everything ran and worked under its own power, just dismantled tracks. Sadly that was the last day it fired in any way and Im one of those people who harps on others for letting cars sit too long.
Anyhow, lack of individual project motivations aside I am finally in a position where I have the time and money to tackle this thing. Spent a bit of time today cleaning out the interior and engine bay, tomorrow I'm going to clean out the carb, dump the old fuel and see about firing up the original 1300 single port VW for the first time in years. I decided the best place to post/talk about it was the GRM forums and I know all of you have some good ideas on my first hurdle. . . the tracks.
as I said the tracks have been in pieces since I got it and that's the only real reason I couldn't take this thing out on the snow tomorrow. I have most of the parts needed including all of the guides, most of the wood needed for cleats,though I may go with aluminium angle, and plenty of conveyer belting. that however is where I have been scratching my head for a number of years. How do I cut the belting length wise, with what and how to keep it straight are my main questions. I think everything else will go pretty easy once I get the rubber cut to size and length needed. any thoughts on this would be appreciated as I have plenty of fabrication background but never working with rubber. I have cut this stuff with a box knife but given the passes and technique it took getting thru it I don't think that would be logical without a jig of some sort.
Here are a few pics since that's what we are all here to see