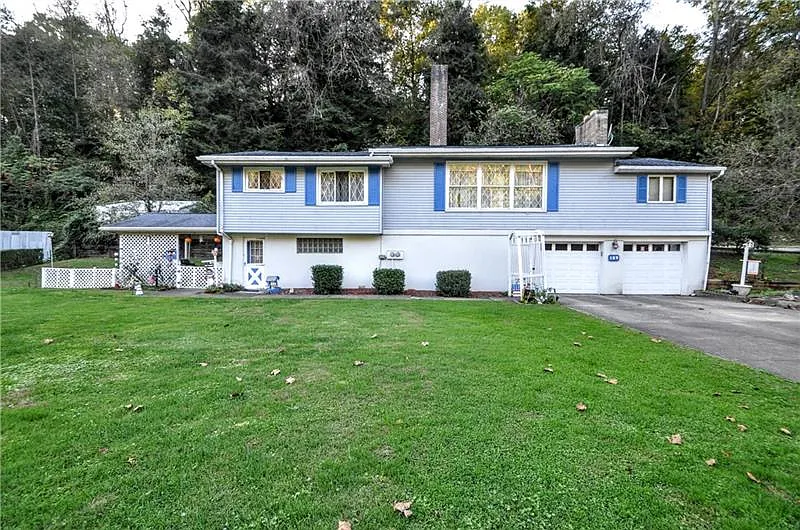 We finally closed on this today. Delayed 2+ weeks thanks solely to the most incompetent bank employees in the world. NEVER buy a house through Wells Fargo, in fact, if you have any type of accounts with those criminals, go close them down and go to your local Credit Union instead.
But enough about the criminal syndicate masquerading as a bank, onto the good stuff.
1950s raised ranch, 1850 "livable" square feet, closer to 2300 "under roof". 8 and 10 foot ceilings everywhere except the downstairs bathroom. More breaker panels than the last strip mall I built, but they're mostly labeled, so that helps. 2 car attached garage, with a 20x30 garage and a 15x20ish steel shed. 0.67 acres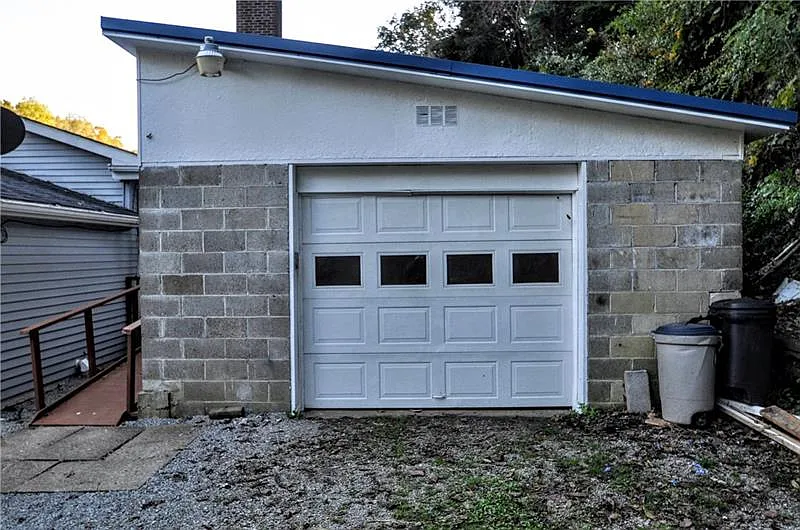 garage
Shed.
The pictures in this post are stolen from the realtor, hey, same as the incompetent appraiser! I'll put up other pics in following posts, this is just much easier on my laptop.
So, looking at things, parking for 12 if properly arranged. A good start, and with NO zoning in the township, that's exactly it, a start.
Gonna be nice getting all my tools OUT of the berkeleying weather, that's for sure. Then the bonus of actual, nonflat, concrete floors to work instead of gravel.
BUT
This house is not without its problems. Ceiling tiles in th first floor and one of the upstairs bedroom, ALL need replaced and I HATE ceiling tile work. As mentioned, the wiring is ridiculous and only mostly labeled, the plumbing is it's own can of worms, but I think I've mostly figured it out already. It needs painted, and the wallpaper over paneling all removed for new paneling or something that isn't hideous 70s wallpaper. And the PO took the mailbox.
ON the good side though, most of the wiring is actually labeled, most of the plumbing pipes say what they are, the garage is on its own meter and came with a 60 or 80 gallon compressor that builds pressure, holds it, and smells like burning rubber when it's running. Most of the gutters have good metal gutter guards in them already too.
First priority though is getting the carpet out of the upstairs bathroom for some LVP. Looks like a good plywood floor from the bits I saw around the toilet, so it shouldn't suck that hard. Then changing over the locks, putting locks on the bedroom doors, getting internet up and running, and a VERY deep cleaning, and we should be able to move in.
I guess a benefit of canceling school for the rest of the year means we don't have to wait till June, but probably will anyway by the time it's up to snuff.