I was originally going to tie this into my Audi thread, but this car is cool enough for its own. At least in my opinion.
Yesterday, I picked up this 2017 Alltrack SEL after trading in my Passat TDI. The Passat was great, but as a father of two now, the extra space was a must. Double strollers are huge!
I knew I wanted an Alltrack after driving my friend's 2017 6MT, but since SWMBO can't drive stick, I was down to DSG cars. Not really a problem, the DQ250 is great. After missing out on several, I came across this one at a Toyota dealership in Indianapolis and decided to give it a look.

No mention of any aftermarket parts in the ad, but after popping the hood, I noticed this. That's an IE catted downpipe. Definitely overkill for a stock IS12 car, and after a quick google search of the part numbers I could see on the turbo, I realized this was an IS38. Further inspection of the car revealed Bilsteins on all 4 corners and Euro headlights. I was a little wary about buying something so highly modified from a dealership, but after a flawless test drive, I gave in, signed the paperwork, and started the 2+ hour drive home.

After I got home, I threw on some Motorsport Hardware lug studs and wheel spacers and took some pictures.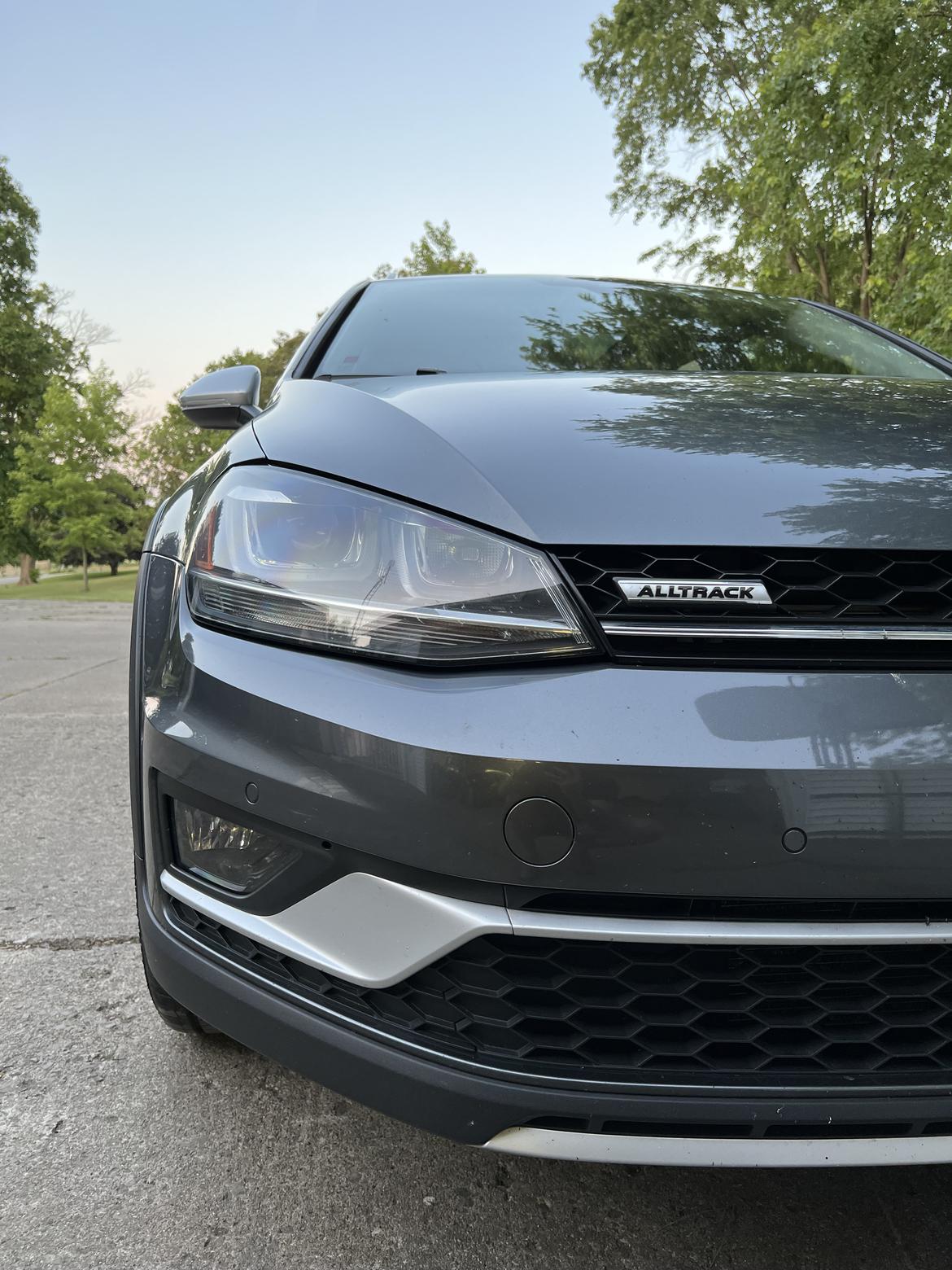 And then took it on a quick drive with the fam for some ice cream
A good day