12/4/16
Hi Guys, This is the first Post about my Road Race / AutoX Project 1964 Dart GT Named Grüne Hölle.
If you get the title of he car and then you get it. The thing is ugly and green. I intend to fix major rust and keep it ugly and green but with purpose. Its also an Homage' to the nickname of one of the most famous track know the world over.
Looking around, I dont see too many other posts about this style of car, other than this one:
https://grassrootsmotorsports.com/forum/off-topic-discussion/64-dodge-dart-what-should-i-do-with-it/17829/page1/
I have Owned this car for almost a year and a Half.
It is an Honest Running and Driving Bone Stock Slant 6 car with who Knows how many Miles on it, as the Speedometer / Odometer does not work.
To The best of my knowledge the car has spent most of it's life in southern Georgia.
I bought it off of a fourm sight unseen in August 2015 and Took Delivery of it October 2015.
I hauled it Back To PA and was doing some small safety additions / repairs as well as cleaning the car up a bit. - This is what it looked Like when it arrived: - Car is worse than it looks in Pictures - it's a 50 Footer.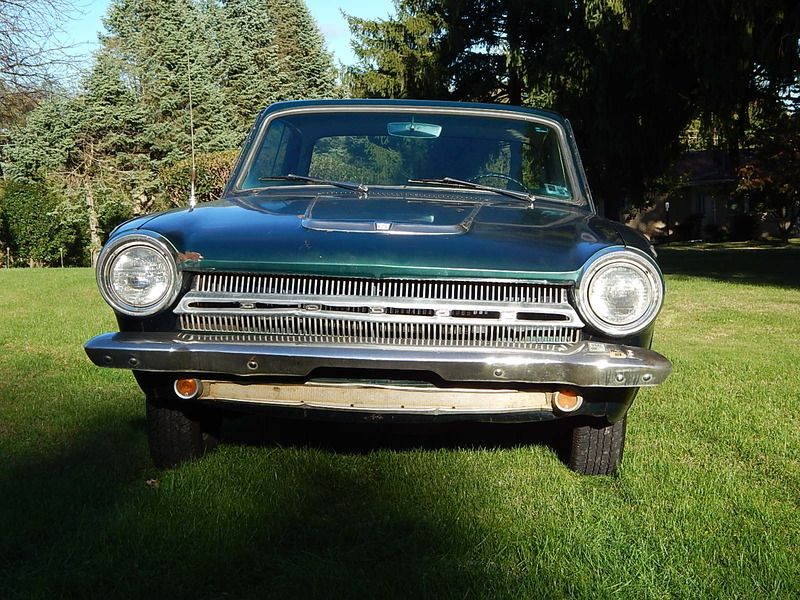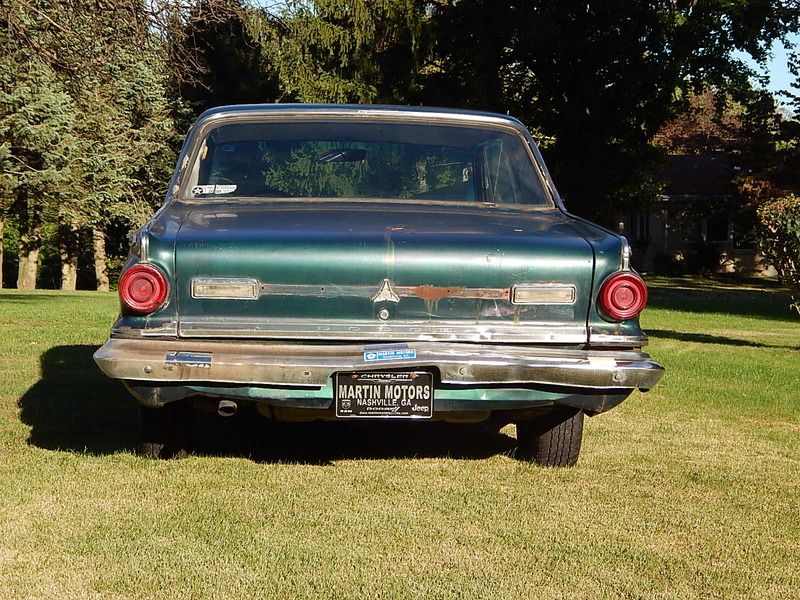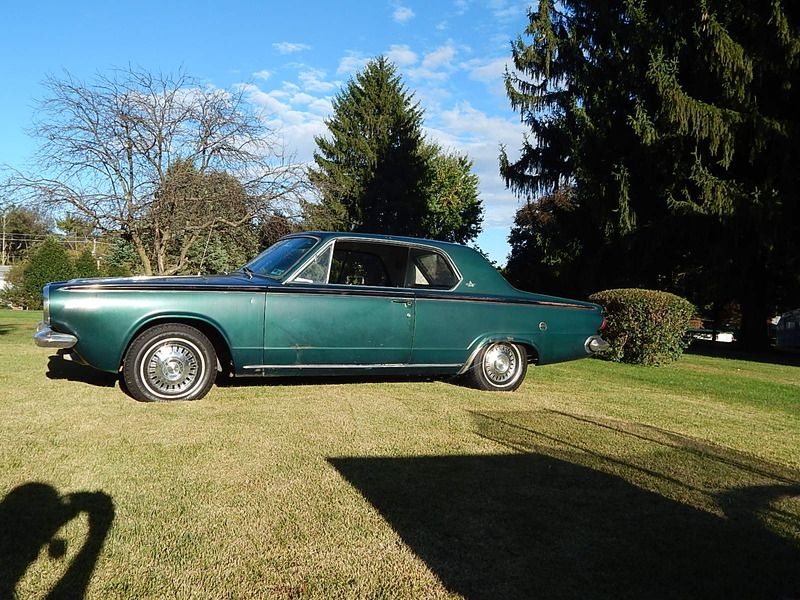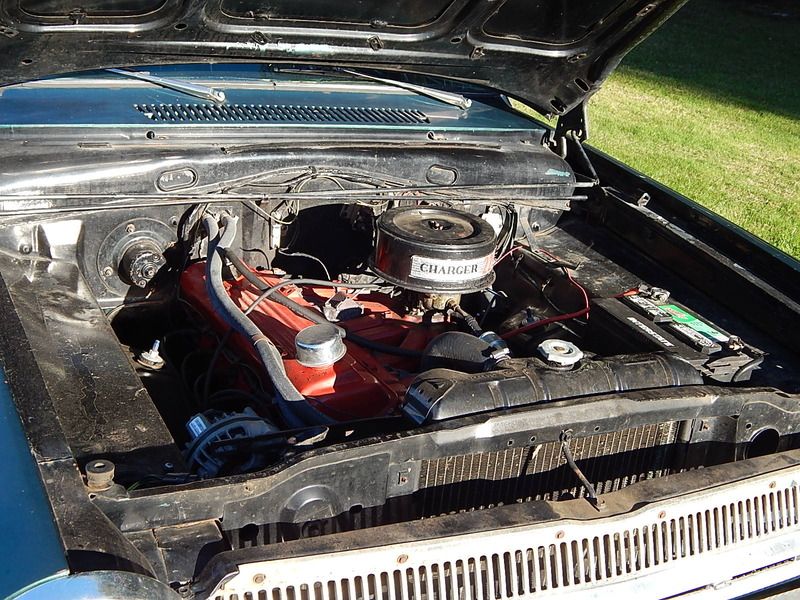 Currently it's 225 with a 3 on the tree and Runs and drives well.
I have been gathering parts for about a year and have just really gotten started on getting this car ready for the track.
As this will be a street and Track car, It will need to have all legal Lights wipers etc.. So I will have to figure out some creative ways to Lighten up the car.
It will also need to be water tight which right now it's anything but.
New front and rear Windshield gaskets as well as a new windshield have been ordered and plan to be installed after welding and Headliner are complete.
The Rear Window Channel was trashed, as well as the Trunk Floor extensions and many of the areas behind the bumper.
I Began some cutting and welding this past week.
Here are some pics:
Enjoy!
Greg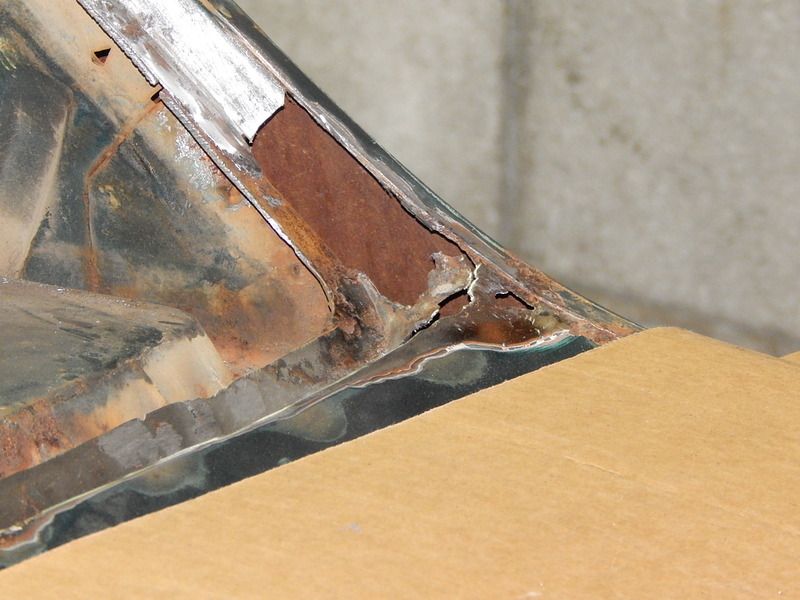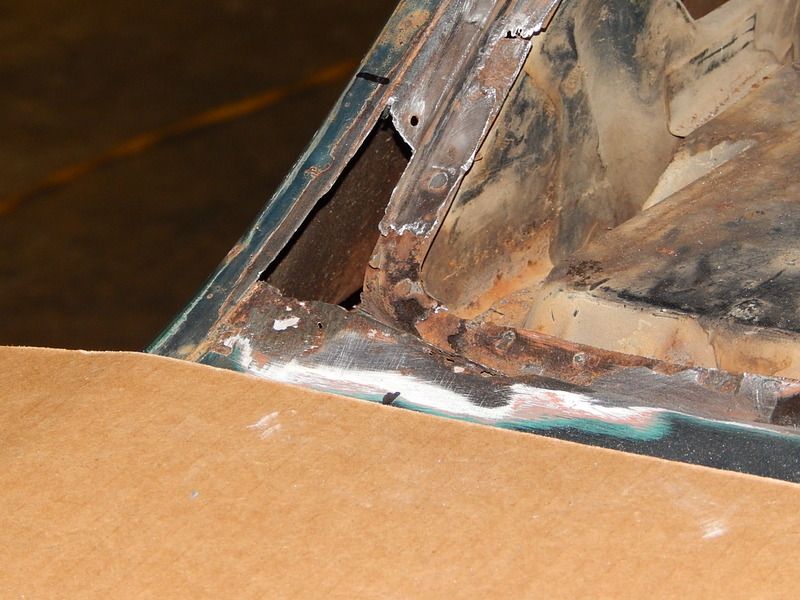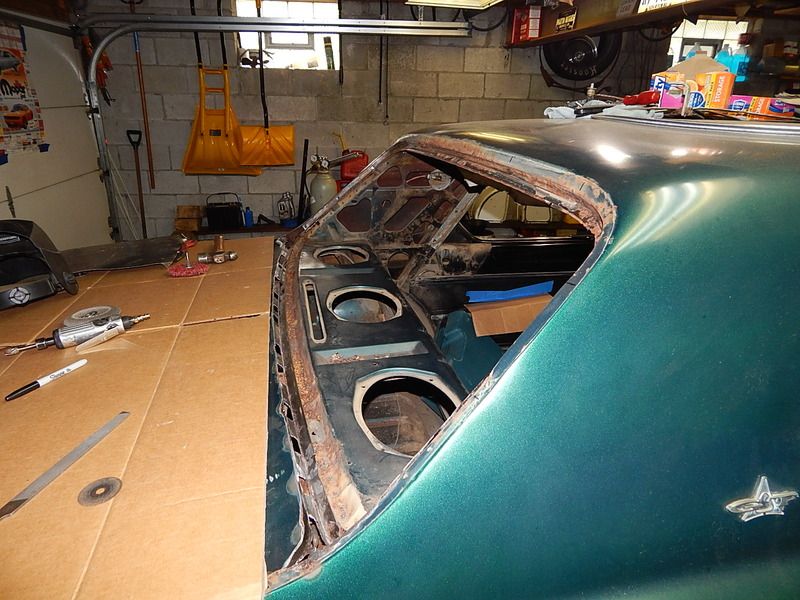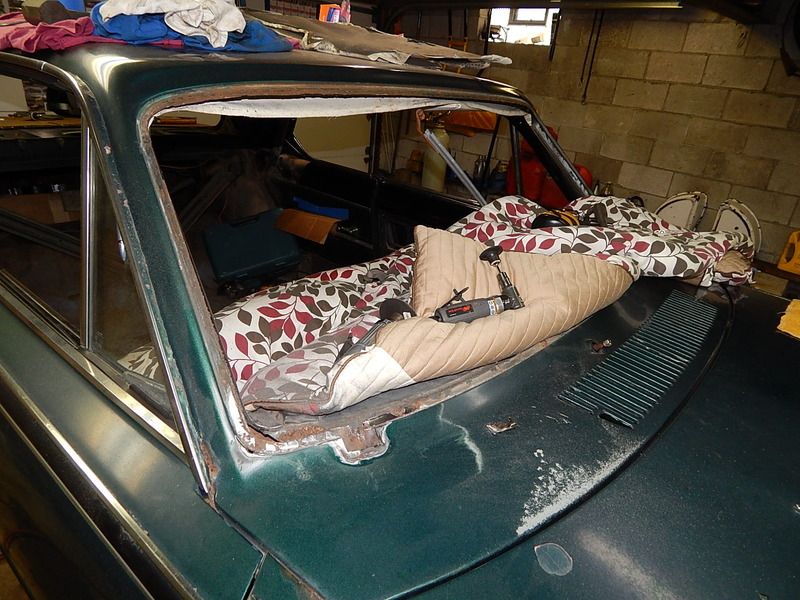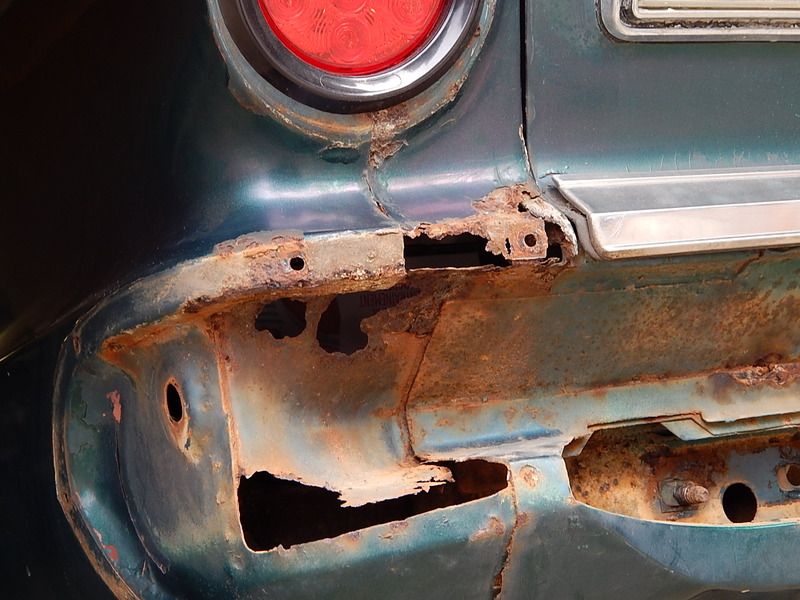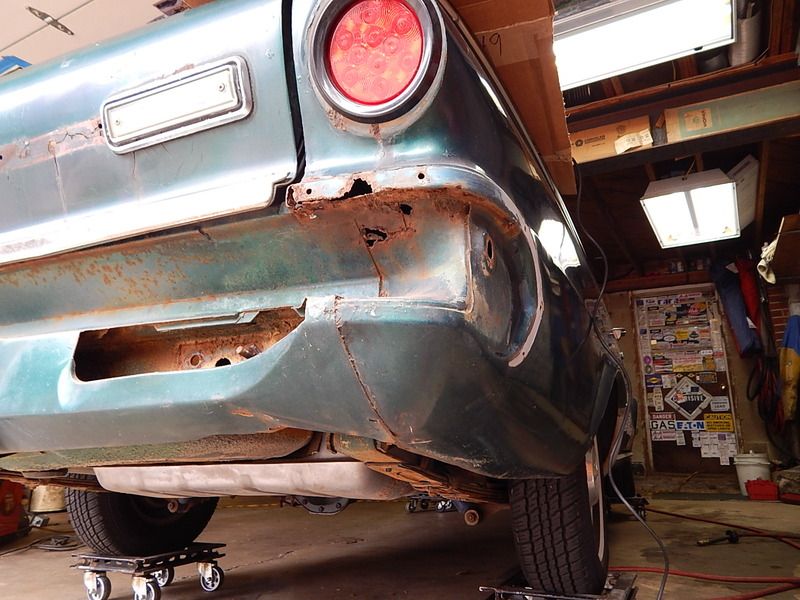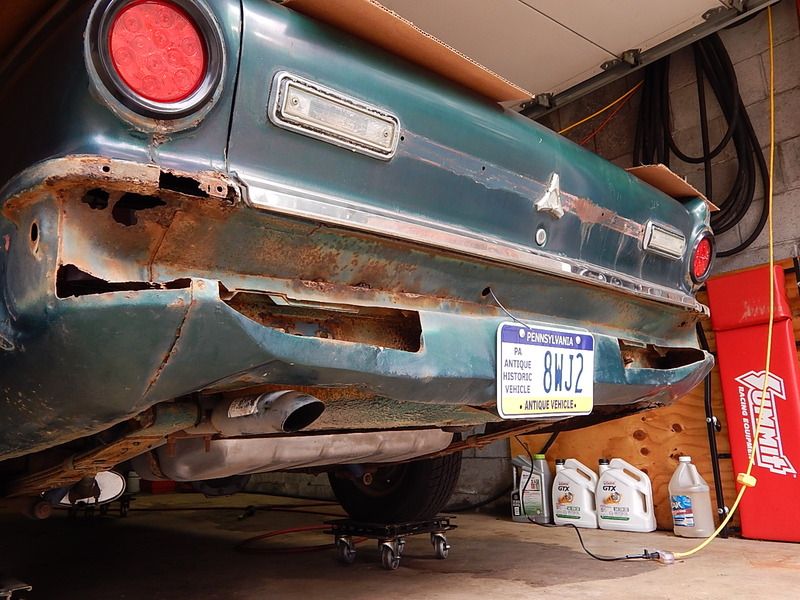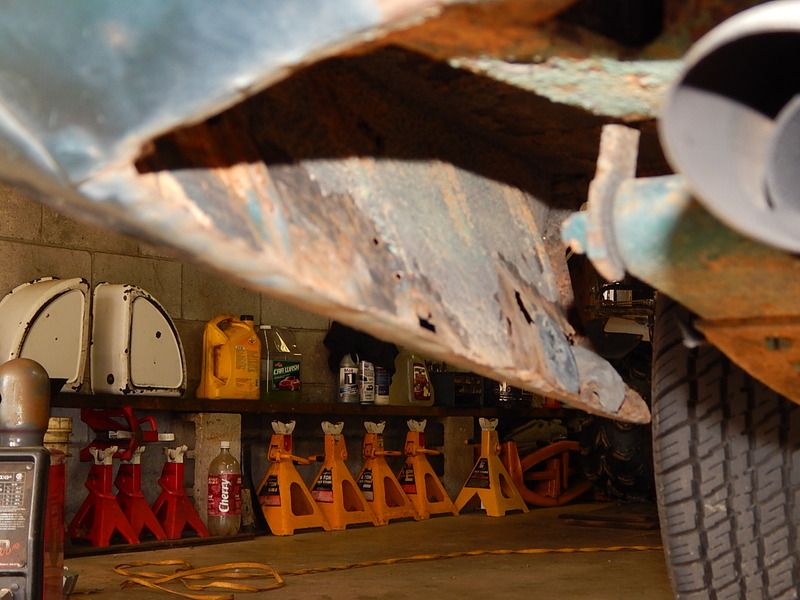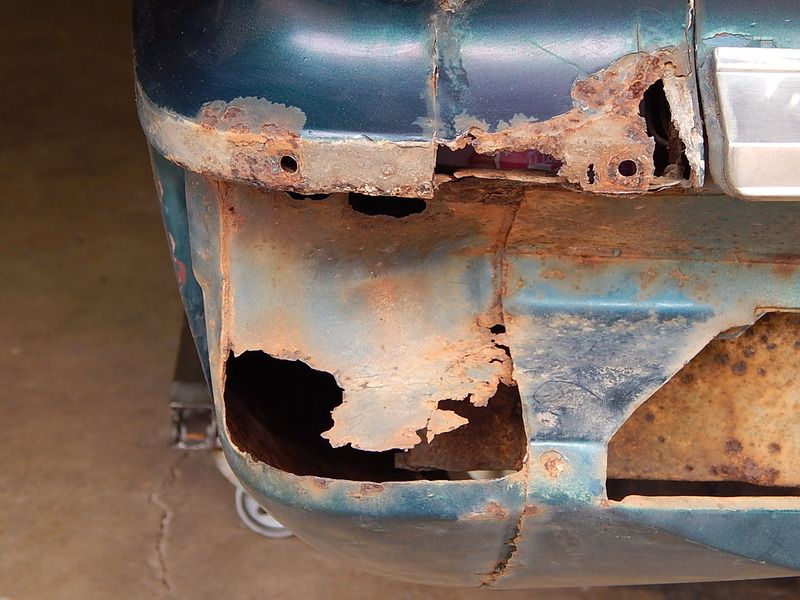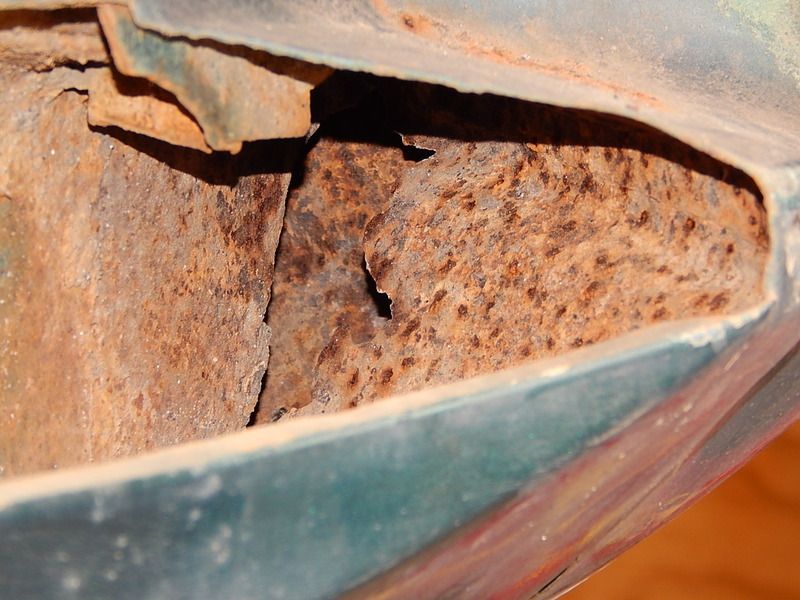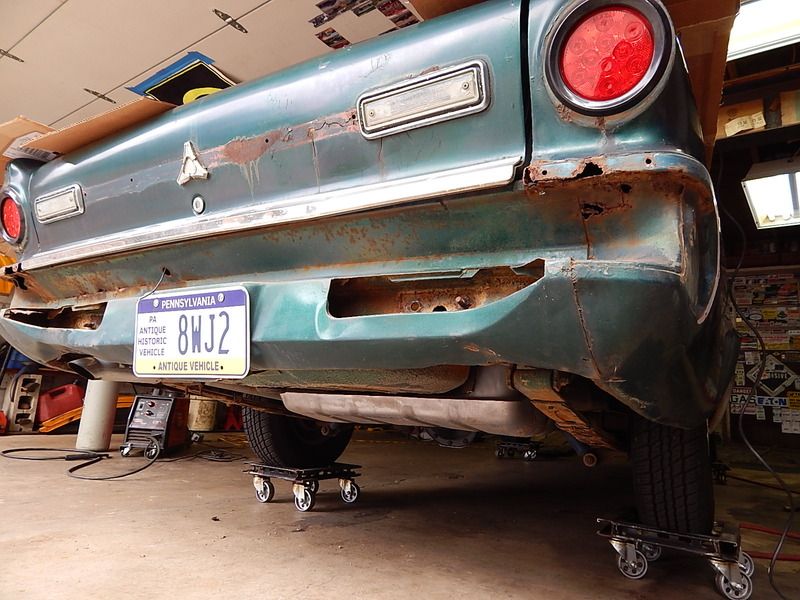 Lots of Welding and Grinding..