Hello everyone, I come bearing gifts! Thanks for being so patient.
Shock mounting brackets installed on control arms:
Painted brake calipers, we can't have old-looking parts on our new car now, can we?
Hubs installed and working on the suspension: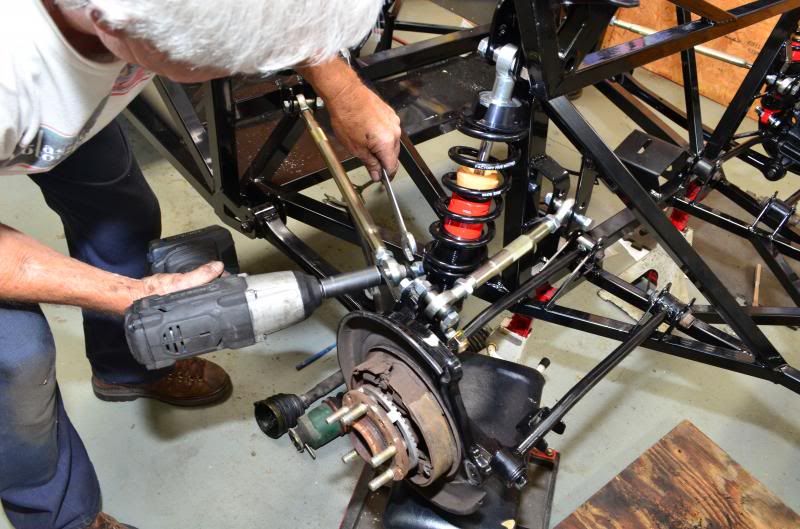 Lookin' good:
Our 818 in the background, sitting next to Wayne's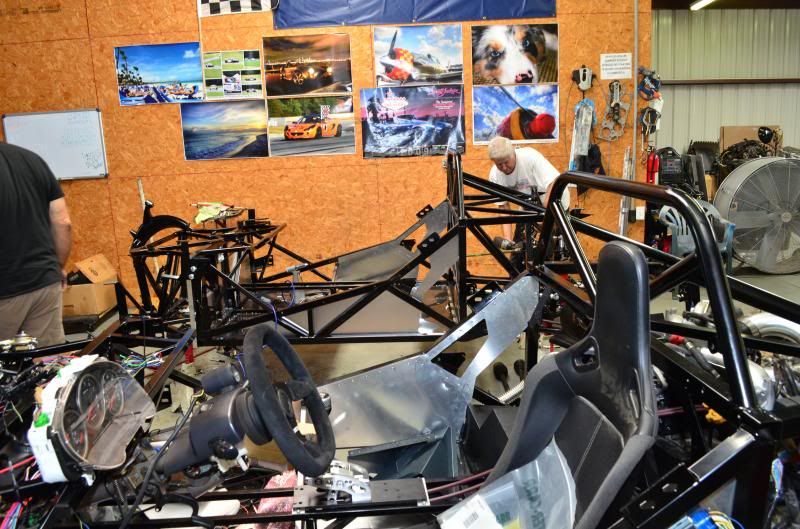 Today's version of "Caption this Photo"