-------------------------------------------------------
**** 1980 Volkswagen MK1 Scirocco ****
-------------------------------------------------------
Sitting in the garage… planning time for transmission, suspension, etc.
Removed the seat to reinstall it in the Golf in preparation for a track event.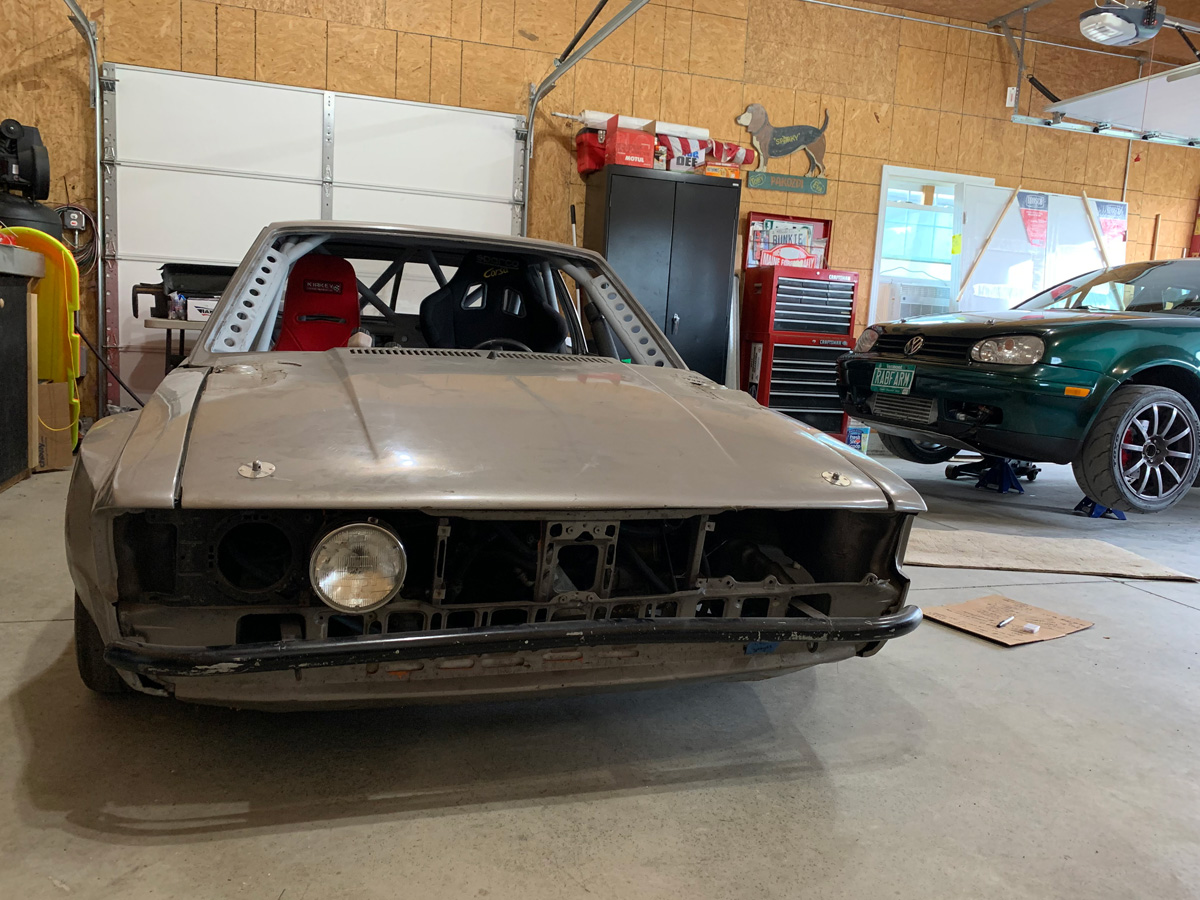 Purchased a new helmet to replace my current Simpson Voyager Evolution SA2010 (size 7 1/2).
I originally ordered the Bell M8 because of the large eye port, but they were not available until June 2021.
Plan B: I ordered a G-Force Nova Helmet SA2020 (size Large) in flat black, a smoke visor (to replace the clear… perhaps I should have gone with an even darker visor), plus some new HANS mounting posts.
I like the fit and it is a bit lighter than my old helmet.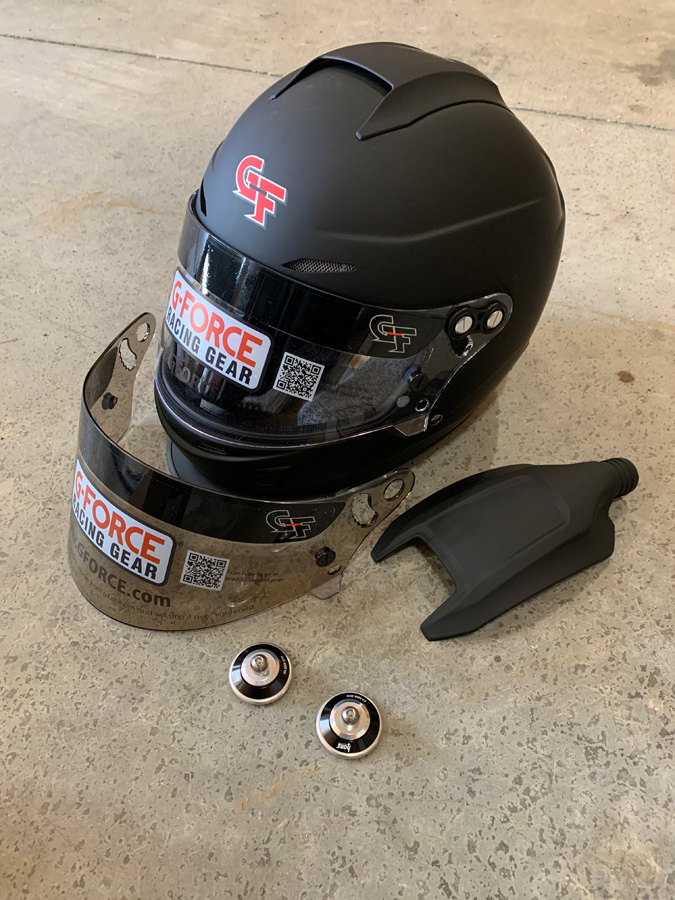 New HANS posts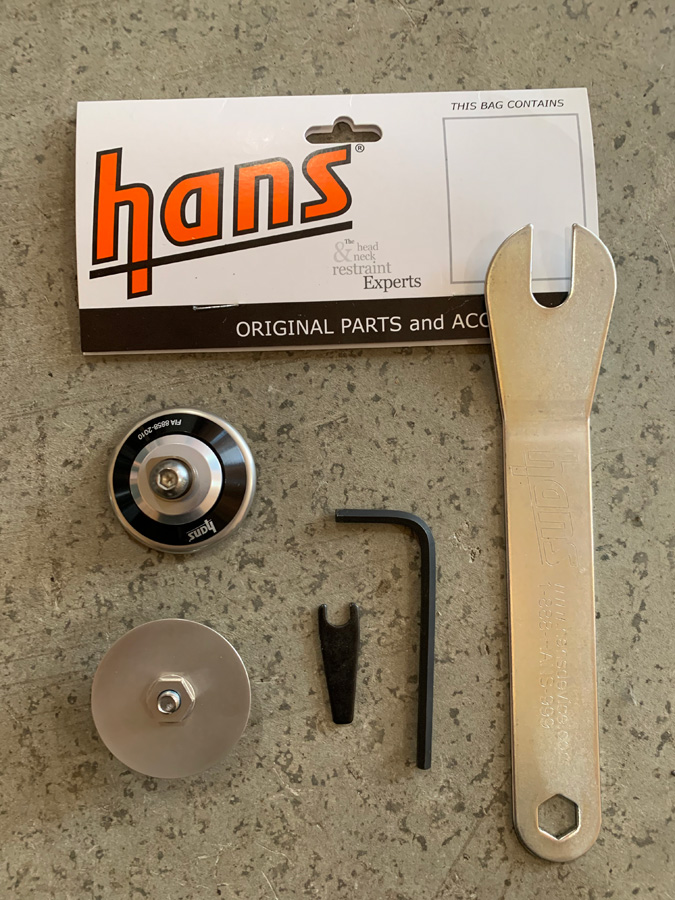 Single my helmet already has the threaded insert, I did not need the washer/nut combo that goes on the inside of the helmet.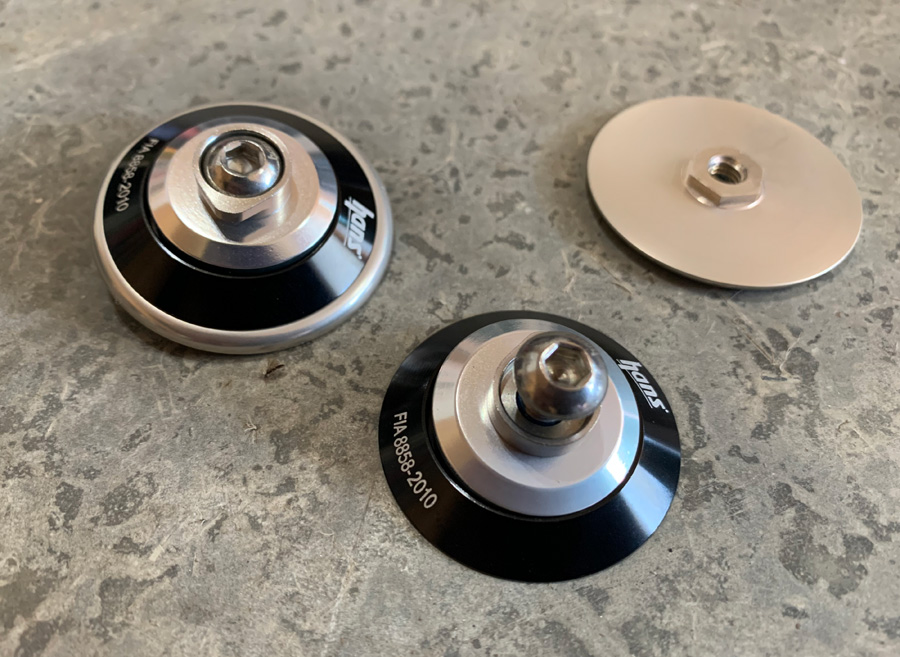 -------------------------------------------------------
**** 2001 Volkswagen MK4 Golf ****
-------------------------------------------------------
Time to get the Golf ready for the 2021 hillclimb season, and more importantly, a Test and Tune track event at Club Motorsports (I love this track).
Winter is over and need to find a place for the little snowblower.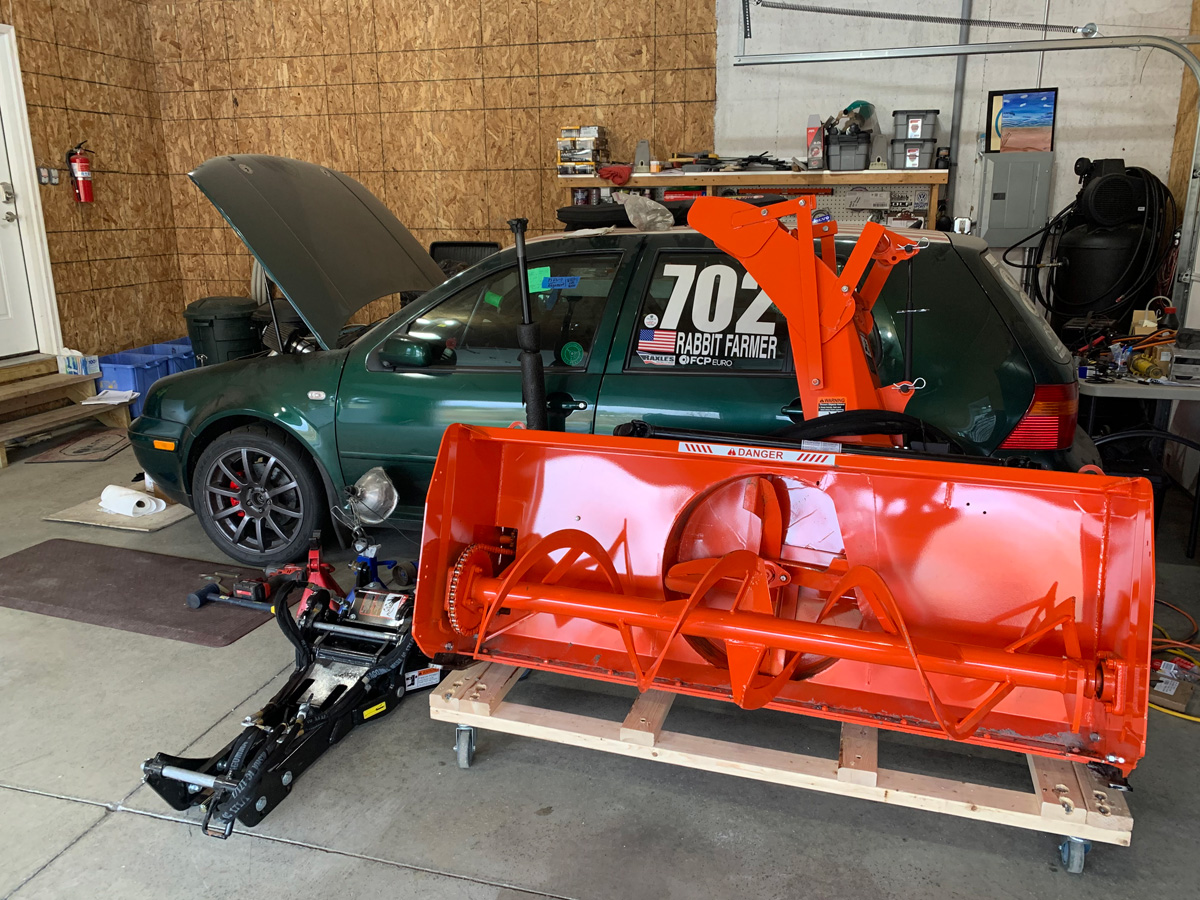 Tried to do my own alignment. I have done this before, but it was more tweaking on an existing properly aligned car vs. new suspension, new steering rack (well, just the tie rod ends come into play), new ride height, control arm bushing, etc. etc.
I was out of my element and did not have a lot of experience to know how to do everything correct.
But… there is that darn track event coming up and I needed to get it close.
Goal is -2.30 camber and 1/16" toe out.
I set the camber on both sides to -2.30 (I didn't take the time to zero the level on the floor… that played into my numbers not quite being correct based on the "real" alignment I got after the track event).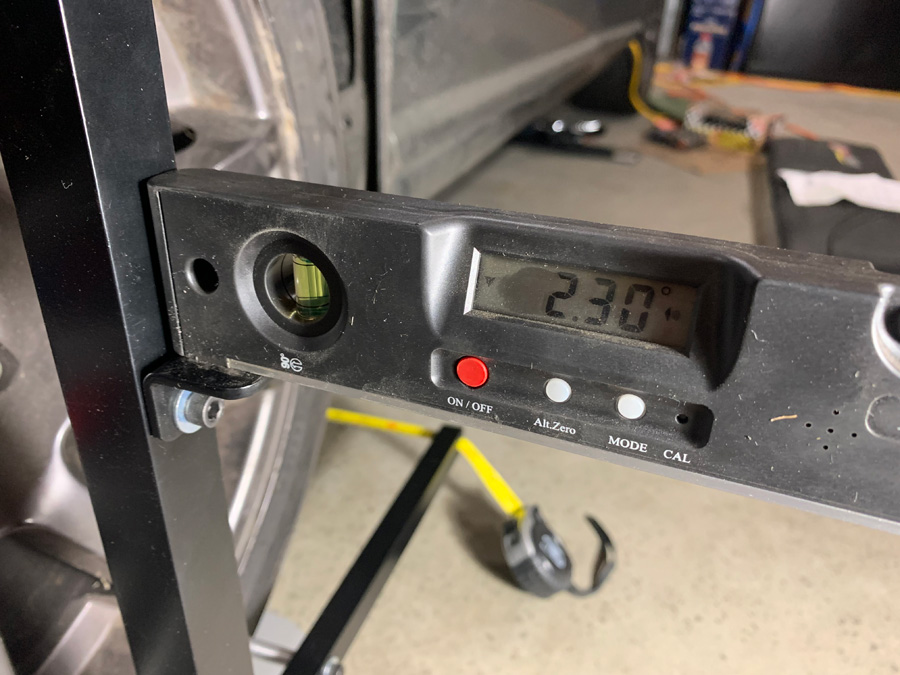 Did 1/16" toe out… well, I did it in CM as it was easier to see on the tape measures.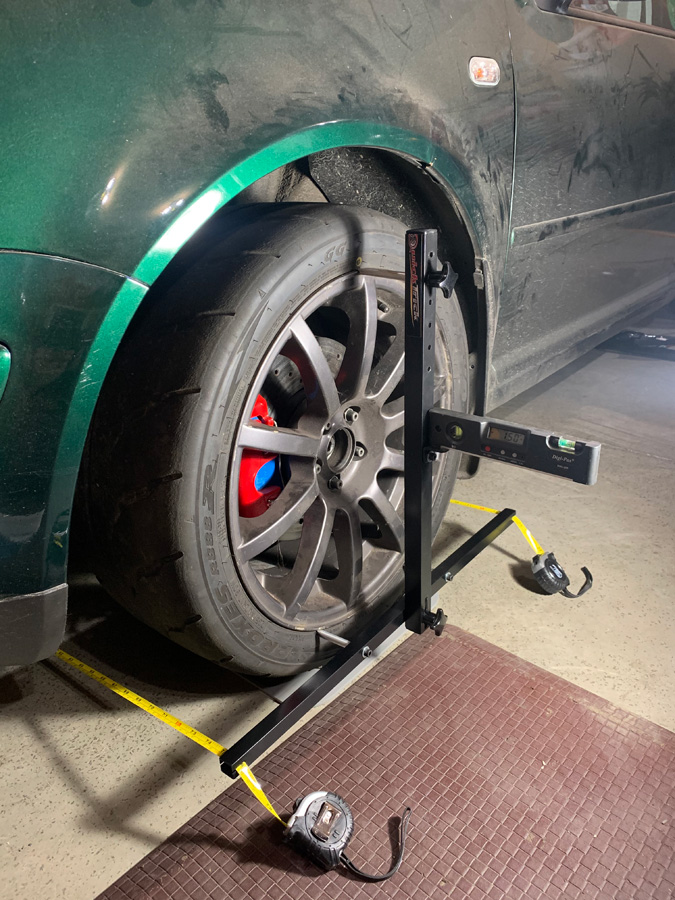 Ordered a new window net. The mesh is the original and the web is new. (24" wide by 18" tall)
Car is all together and ready for track event… after a much needed car wash. Last time I washed it was prior to the September 2019 hillclimb (Mt. Ascutney).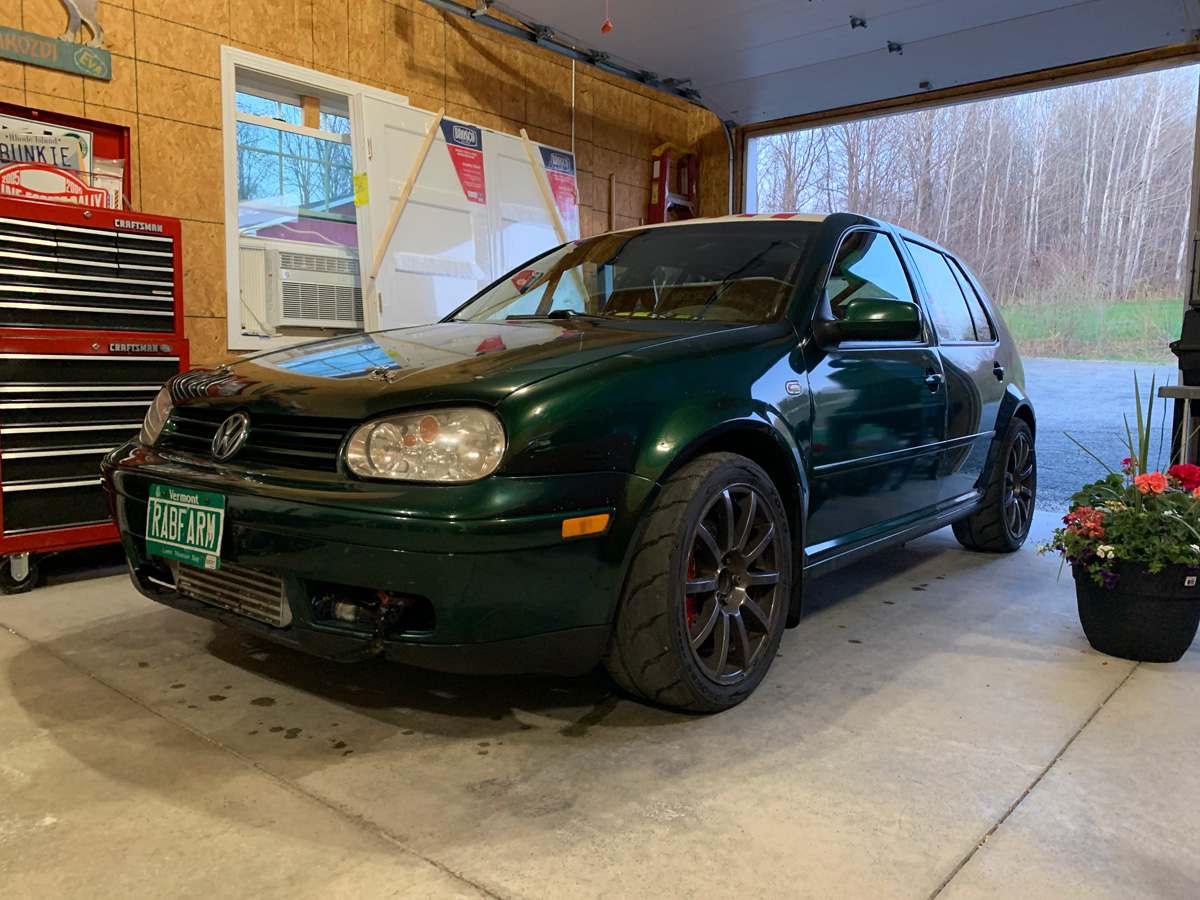 Loaded and ready to hit the road. One thing that I want to do with the trailer this summer is add interior lights and decorative lights on the awning. Lights would run from a deep cycle battery in the trailer and the battery would charge when connected to the truck. Plus… some cabinets and drawers as digging through bins to find stuff suuuuucccckkkkssss.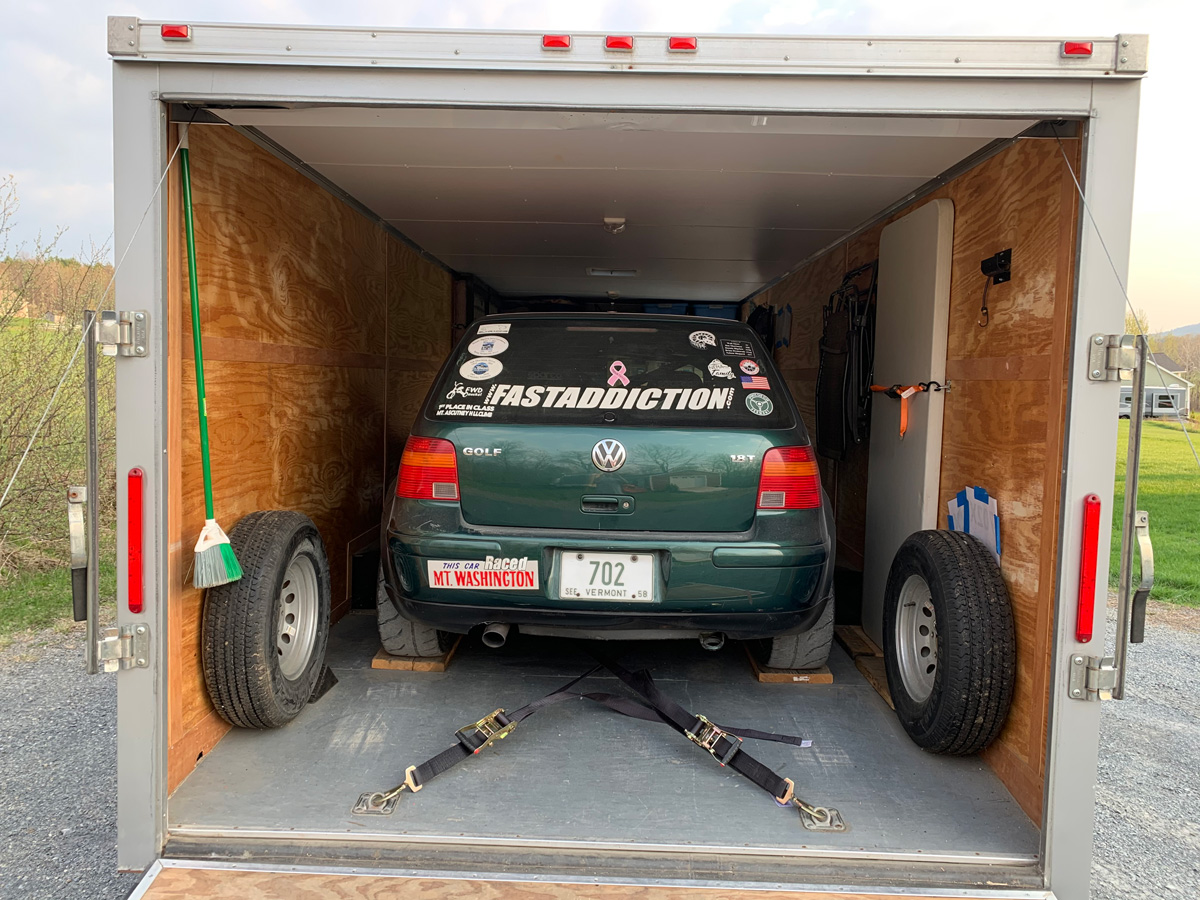 Welcome to Club Motorsports in the b-e-a-you-tee-ful town of Tamworth NH.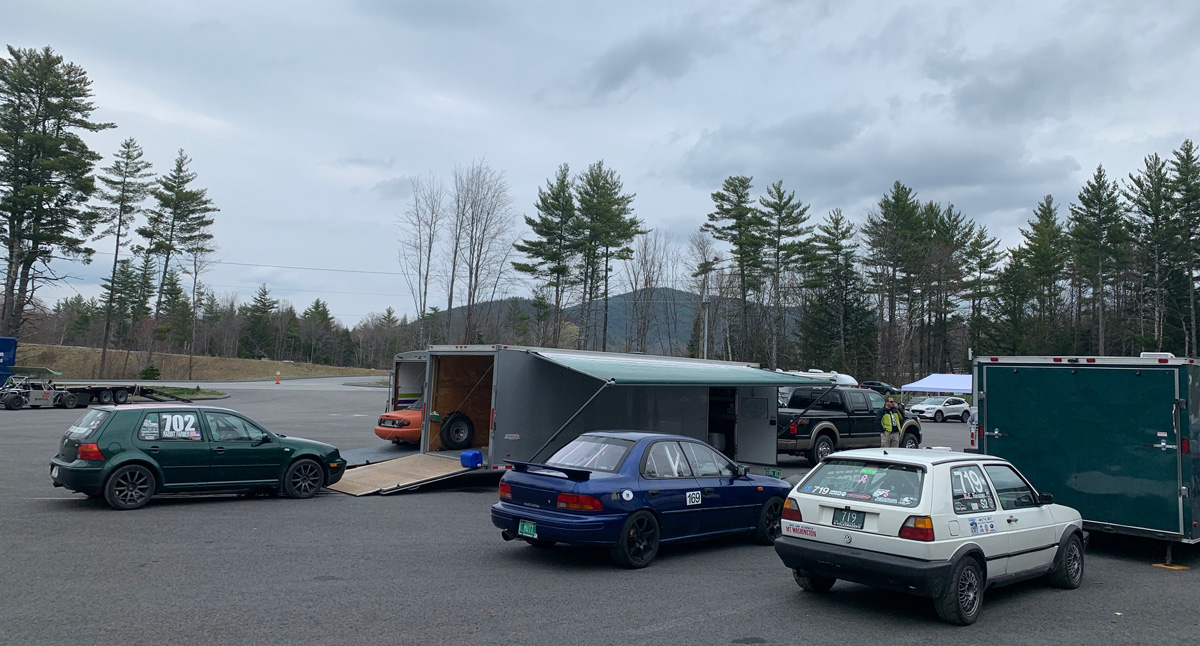 Some pictures of all the cars and drivers. Lots of cool cars. Some cars/drivers that I race with at the hillclimbs.
Lots of really cool and fast cars.
Love this purple 2016 Porsche GT3 RS. Fastest time of the day. Hard launches and drove it like it should be driven. Very impressive driving Mr. V. Campbell.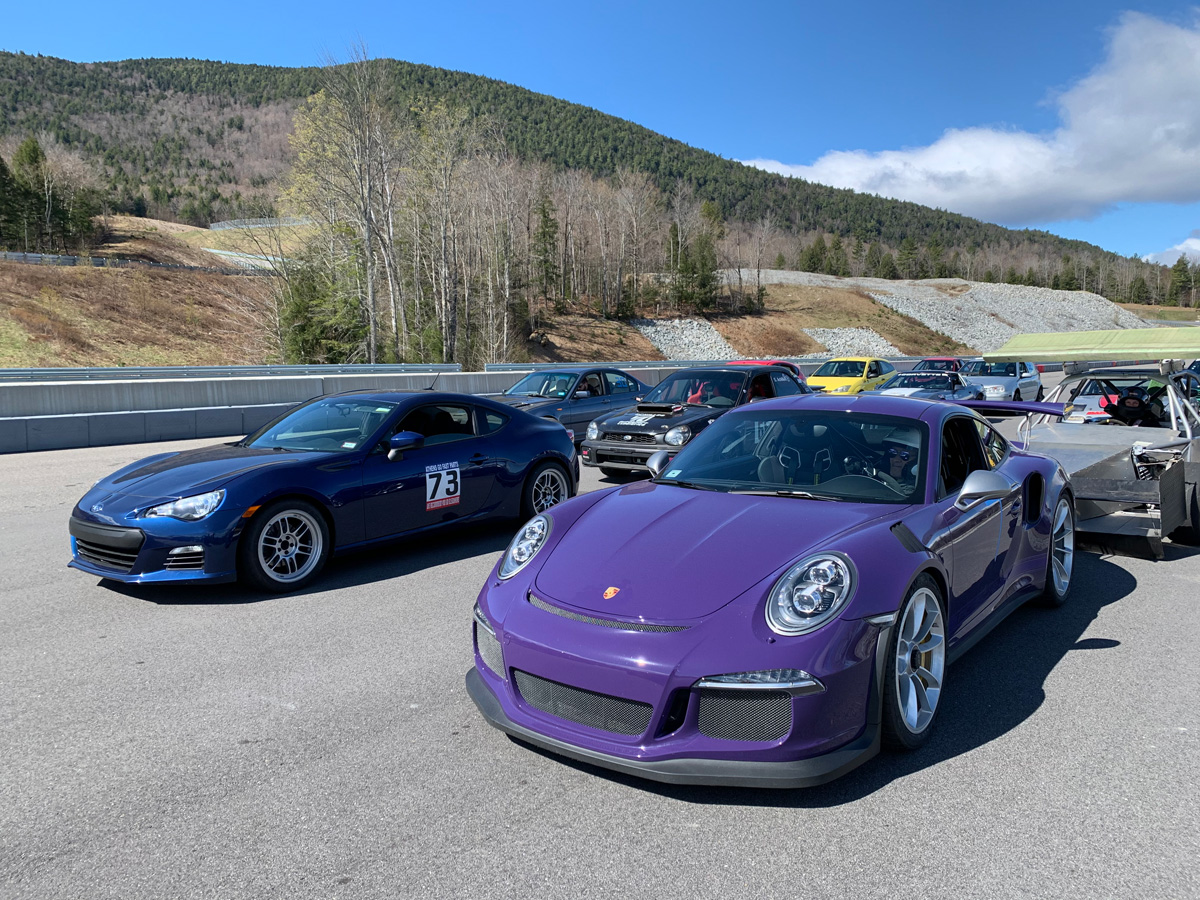 Frog Racing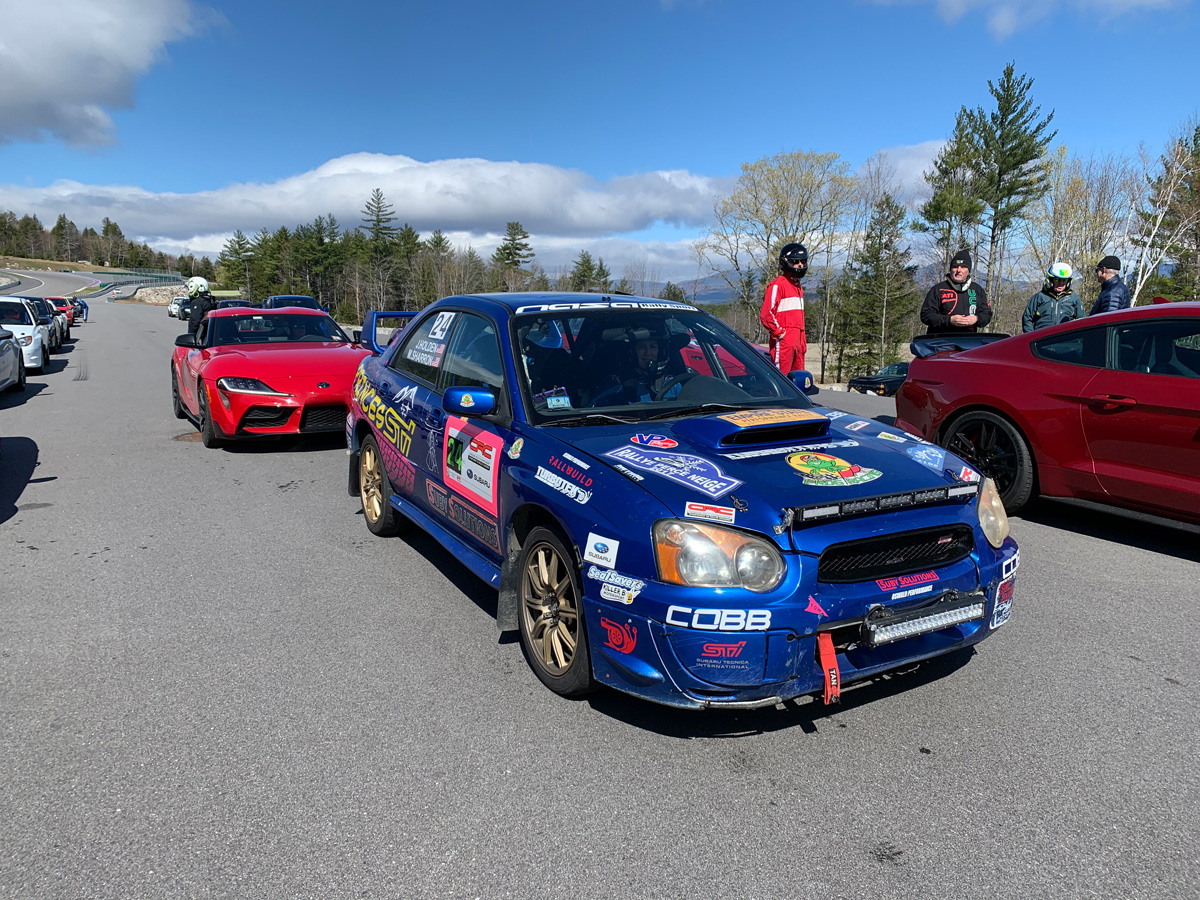 Chris shake down of the GTR in preparation for Pikes Peak Hillclimb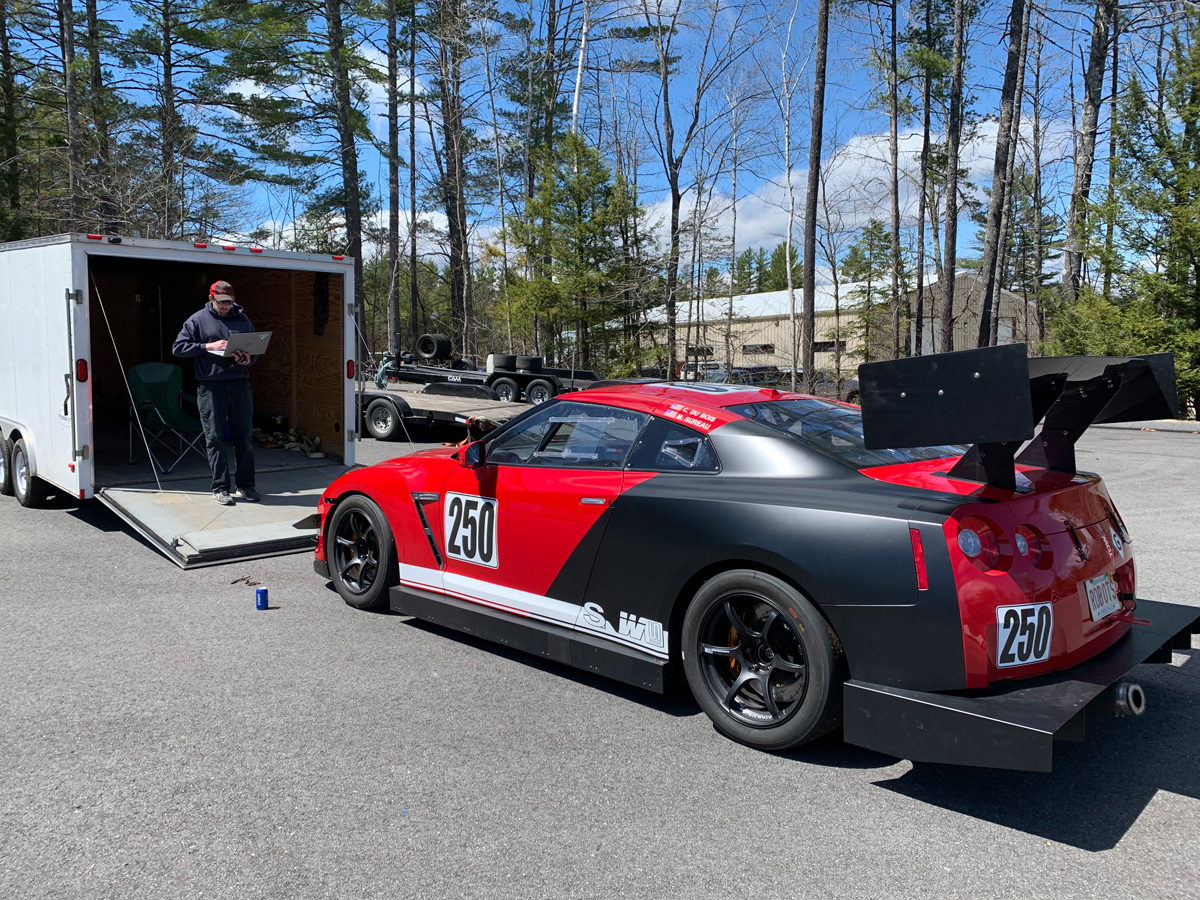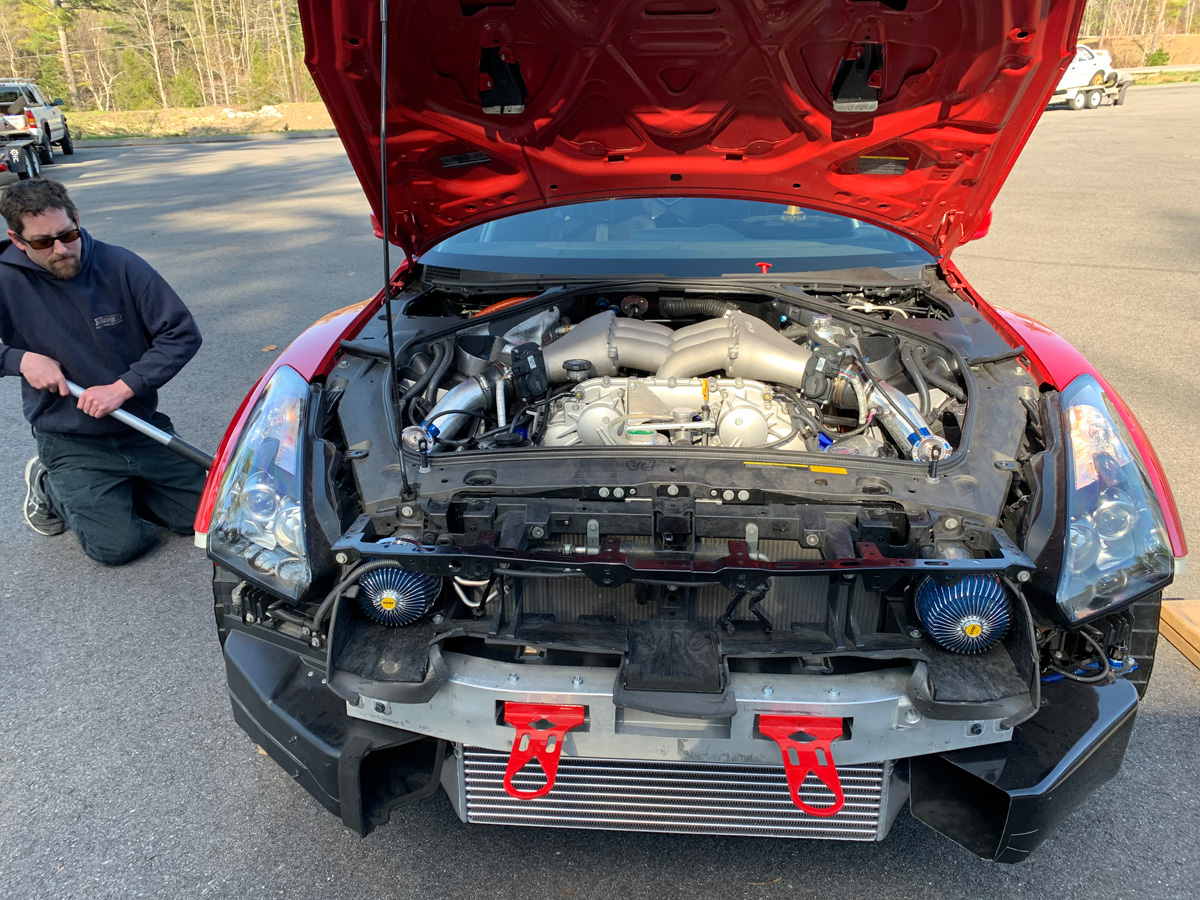 Our local hillclimb "fast car/driver"… the Super Chicken II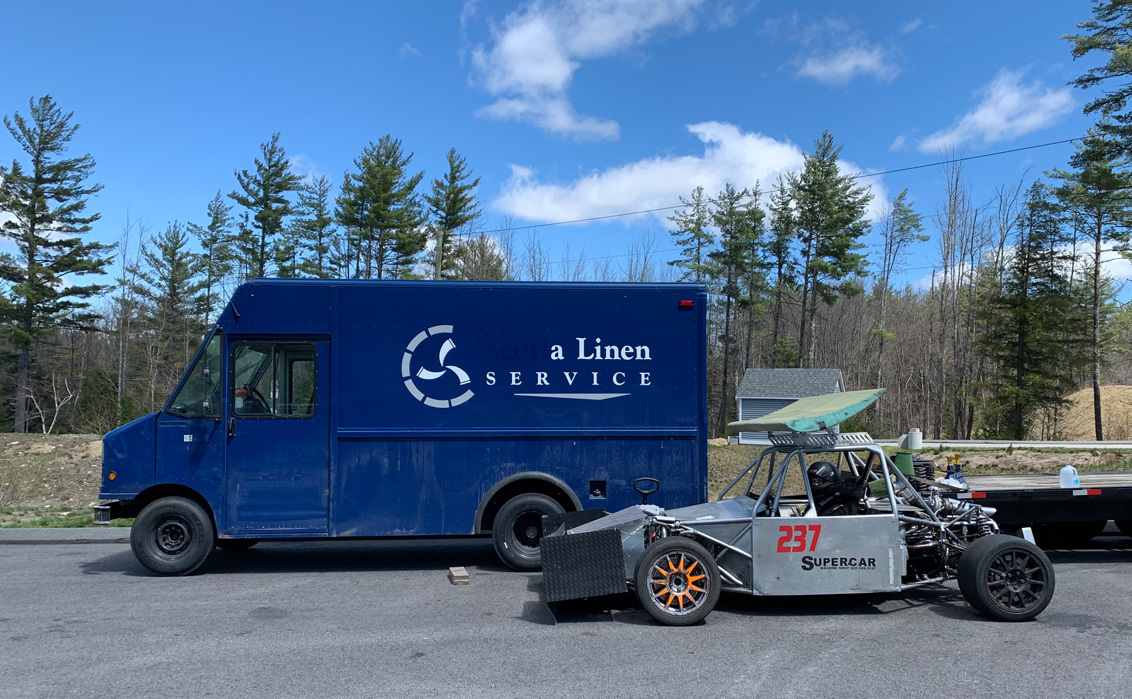 How about a car with no gears or clutch? We had to push him while he engaged the starter to get going. Only way to completely stop is to turn off the engine.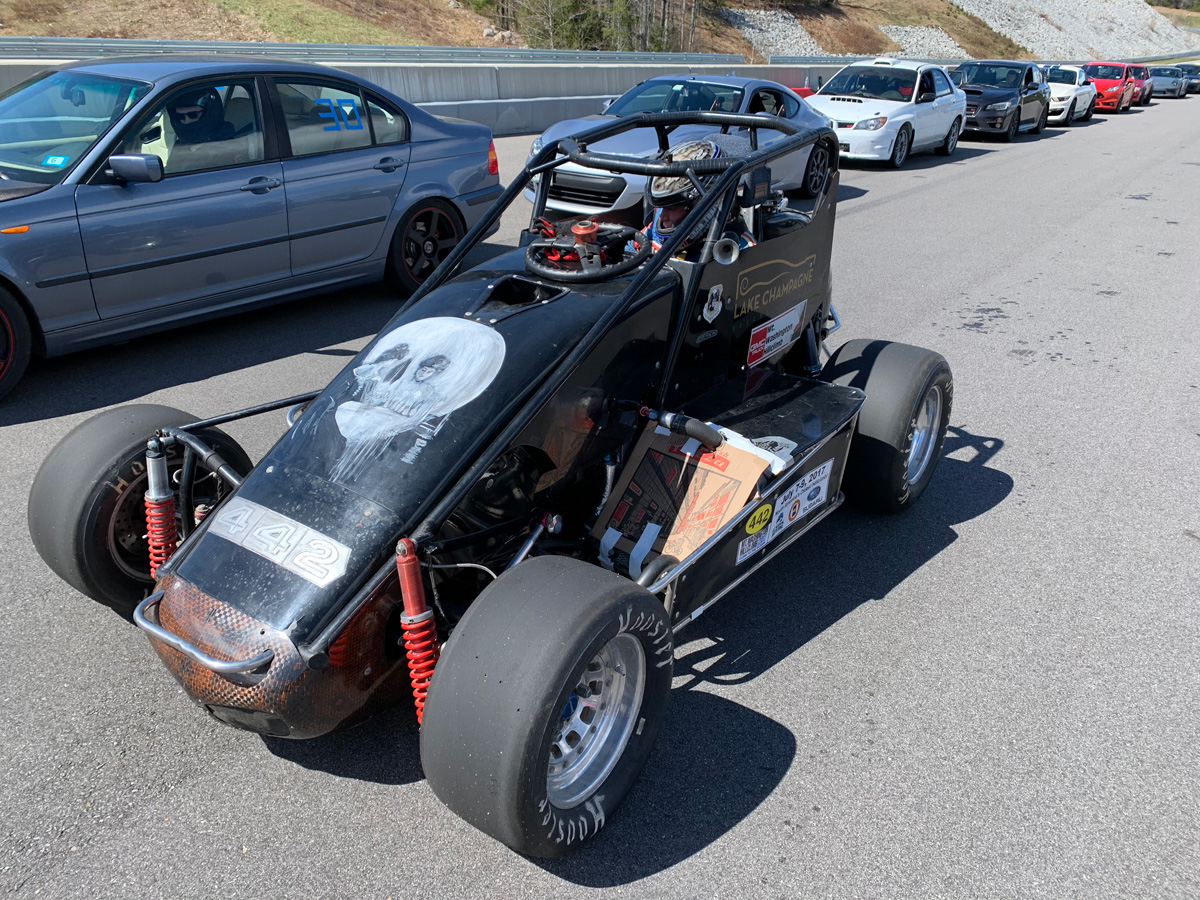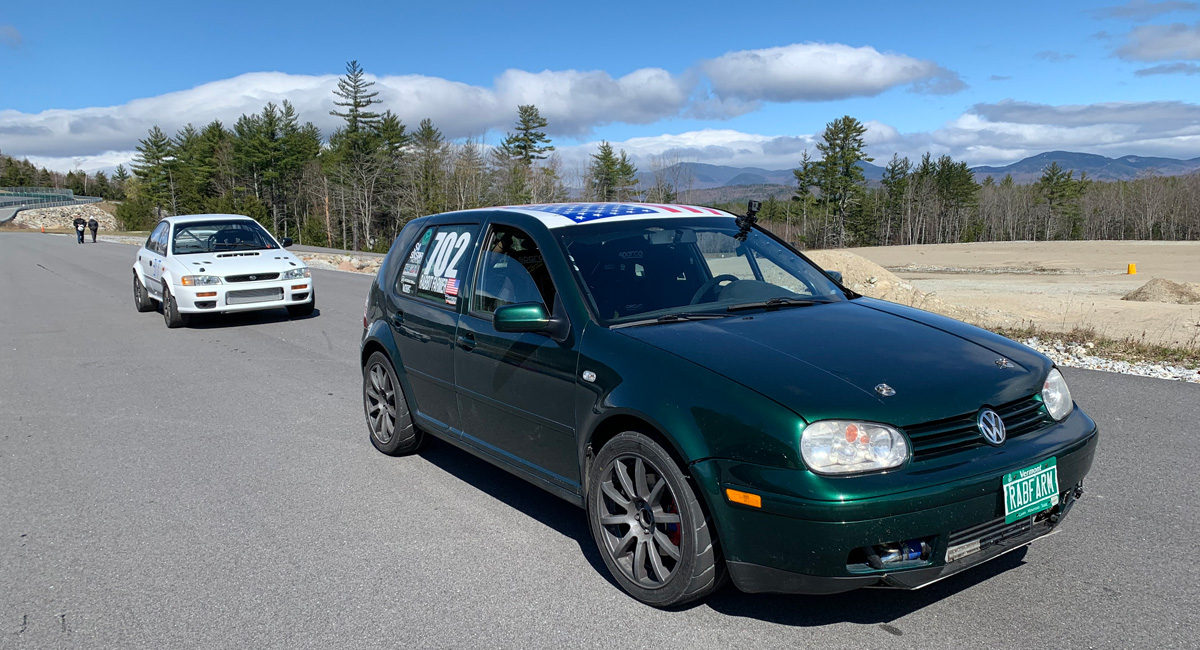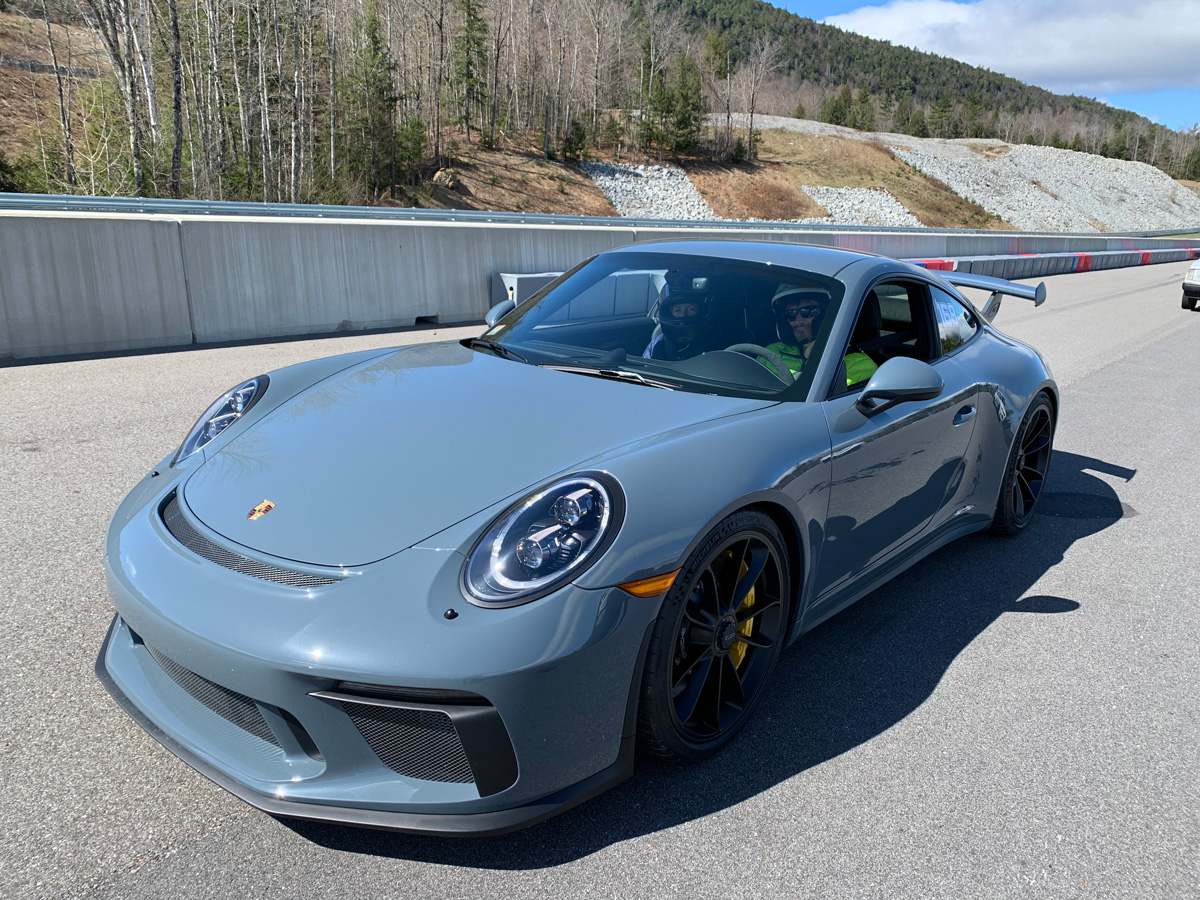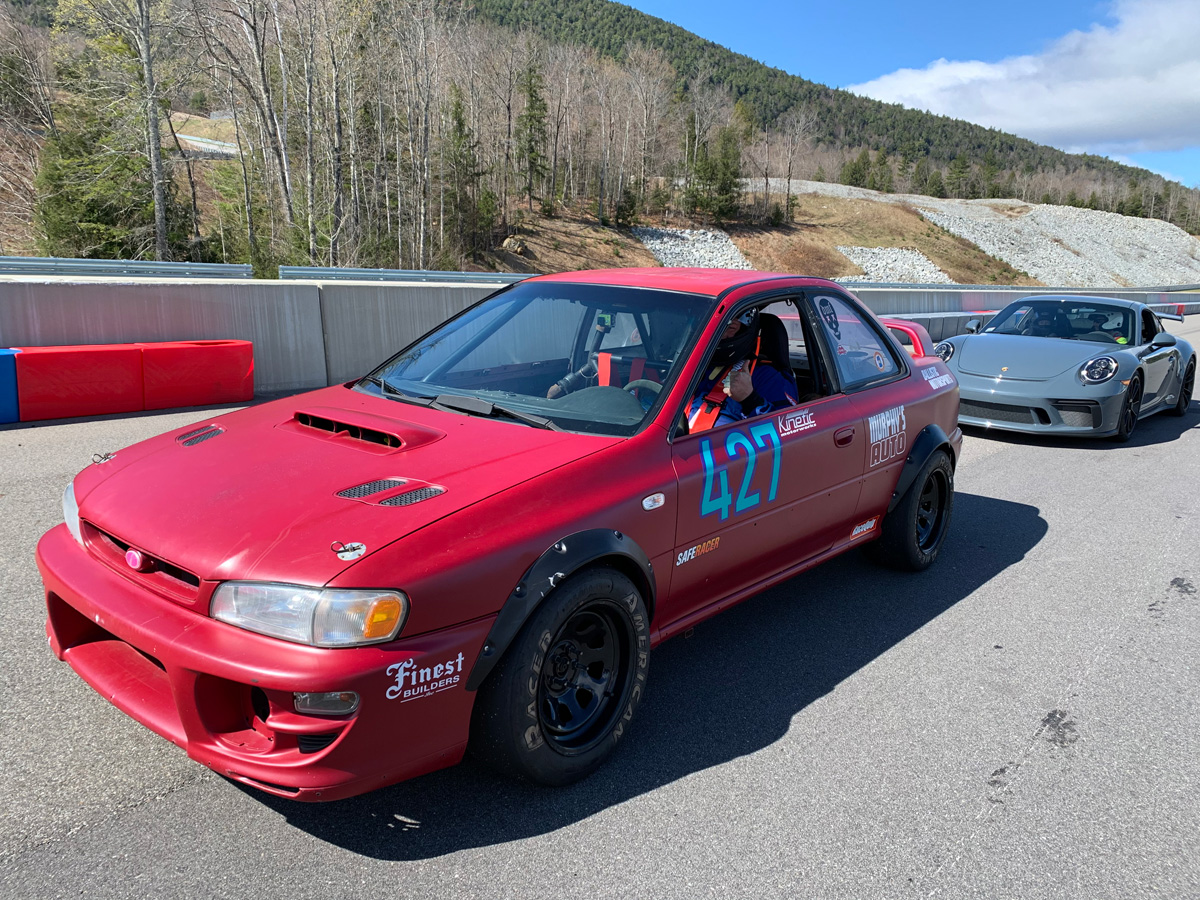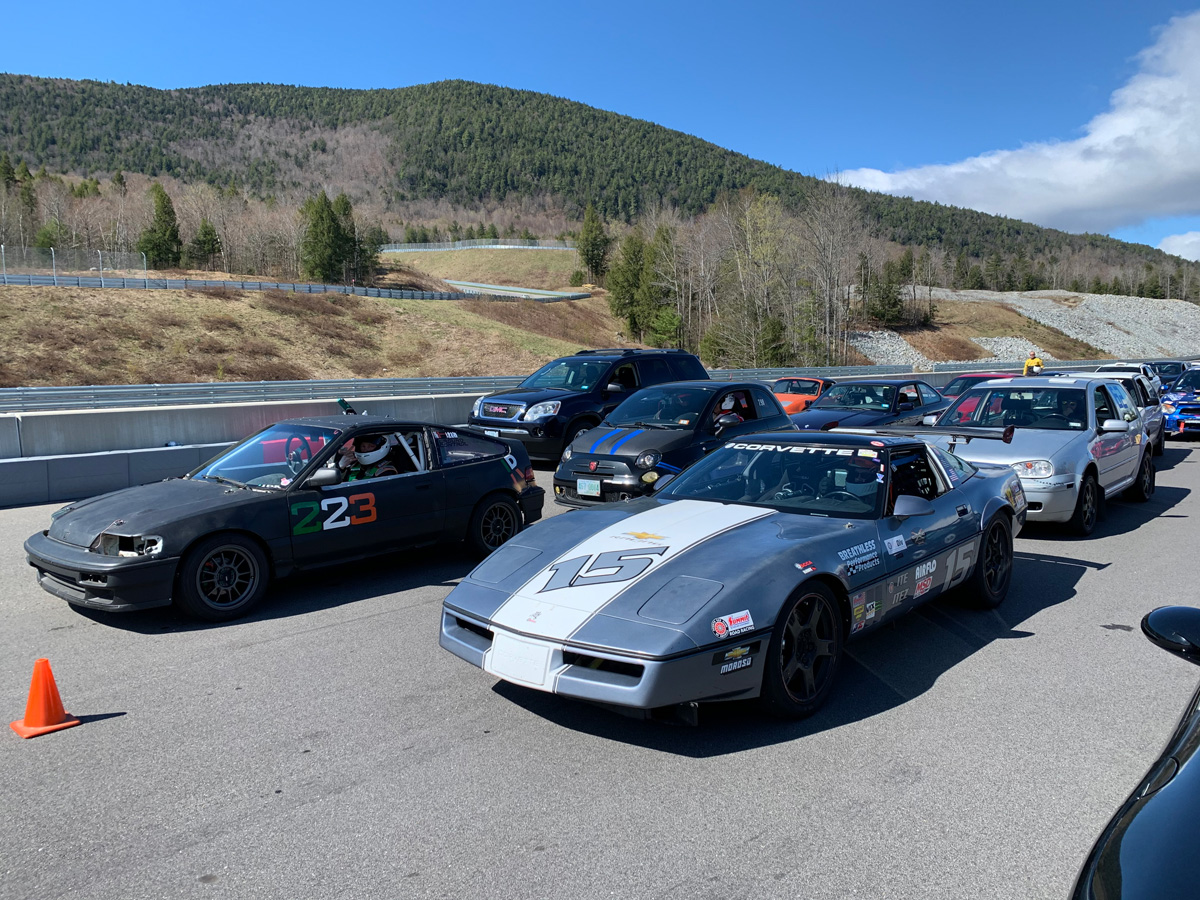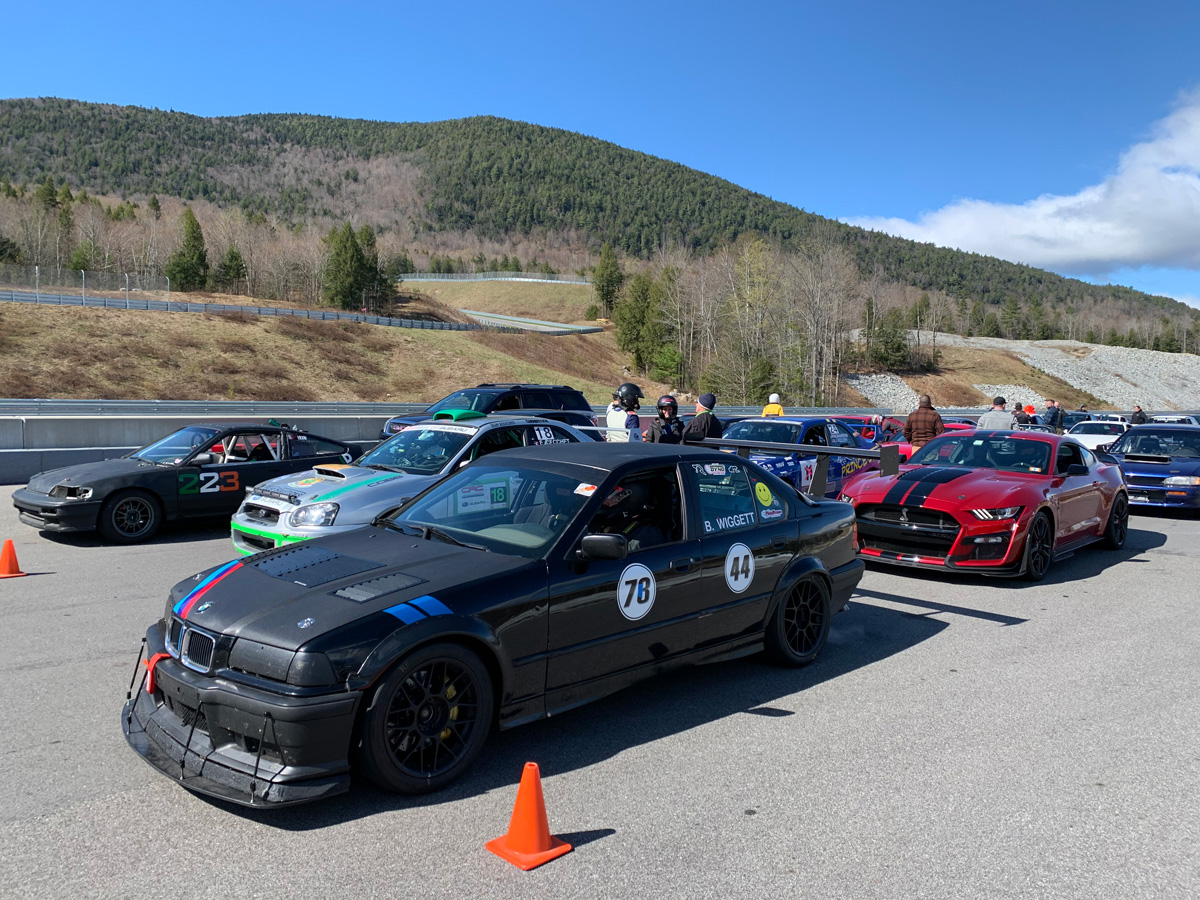 The "Mutt". Older Subaru body with STI setup.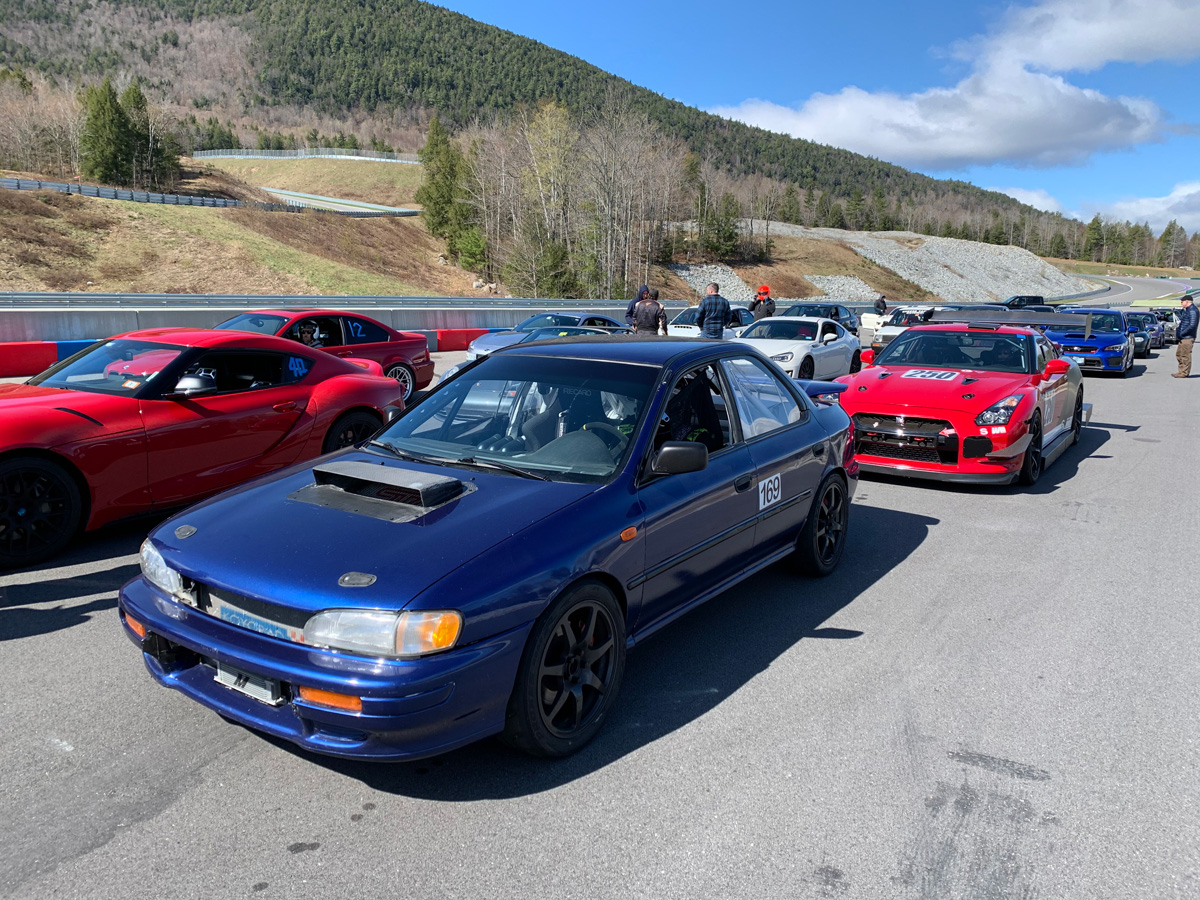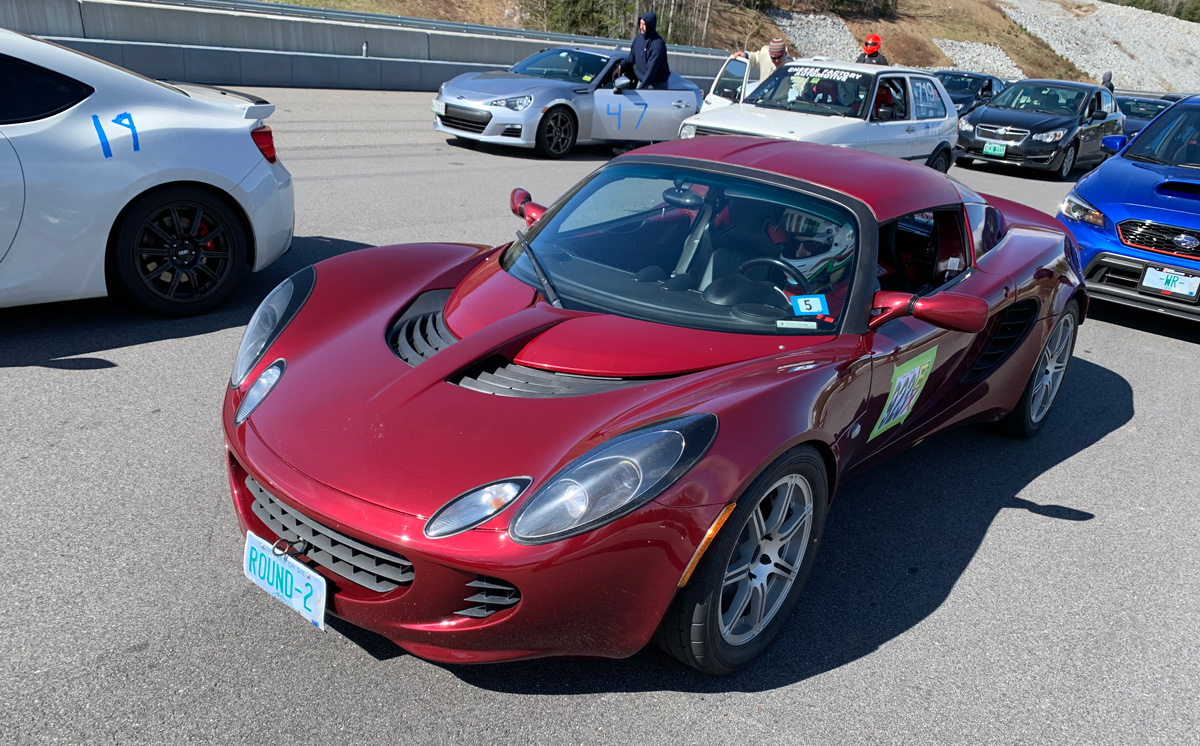 MK2 Golf with turbo VR6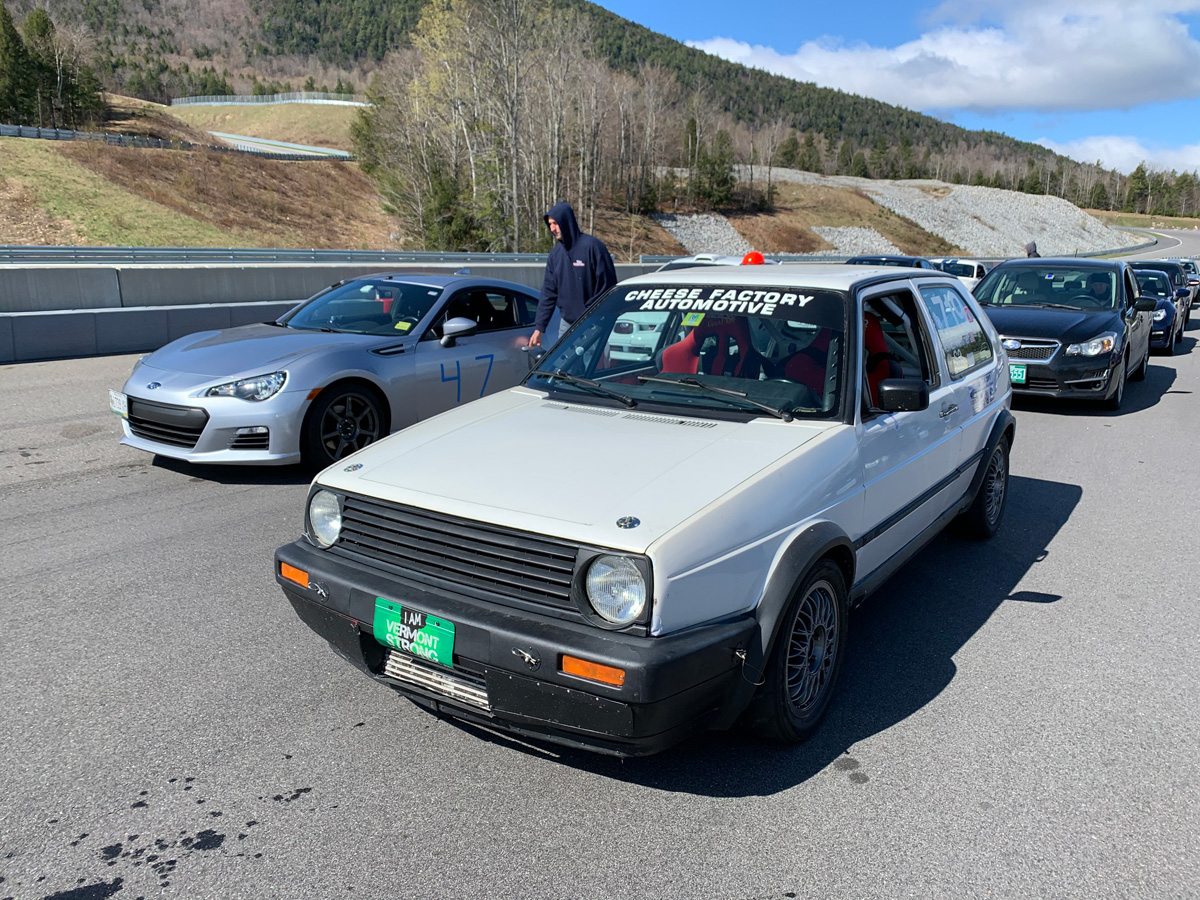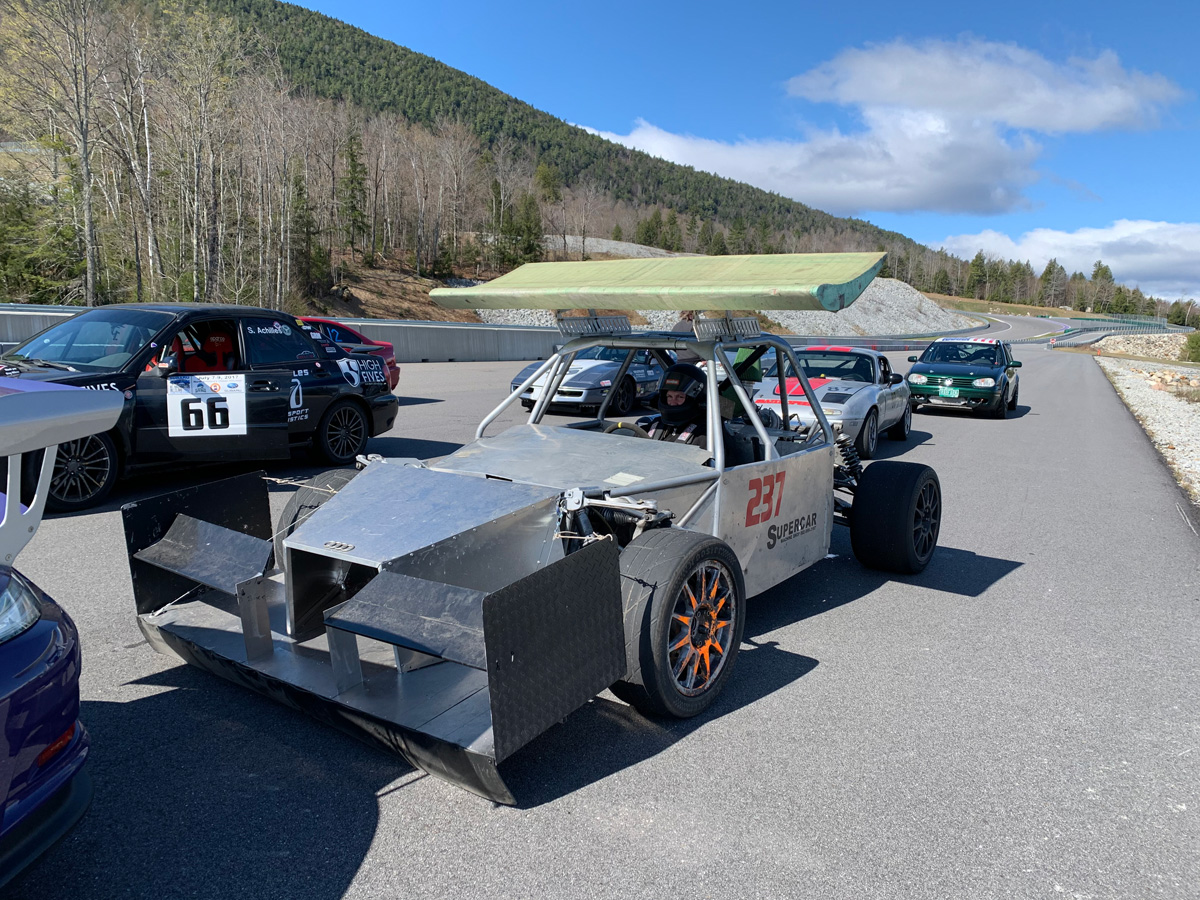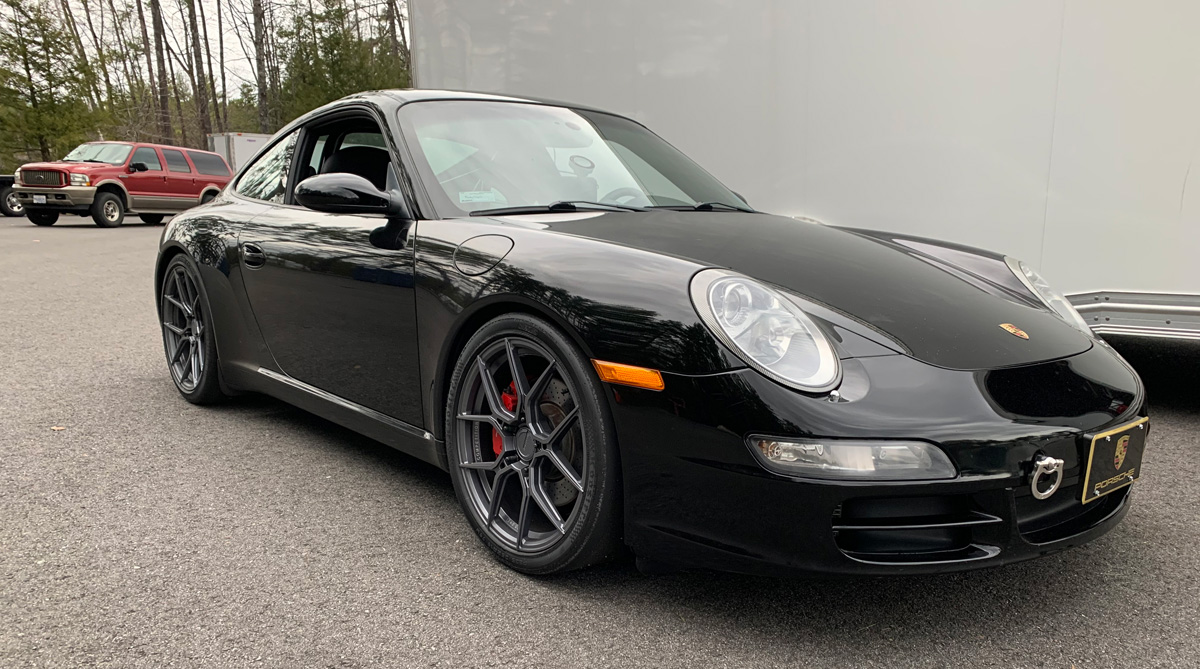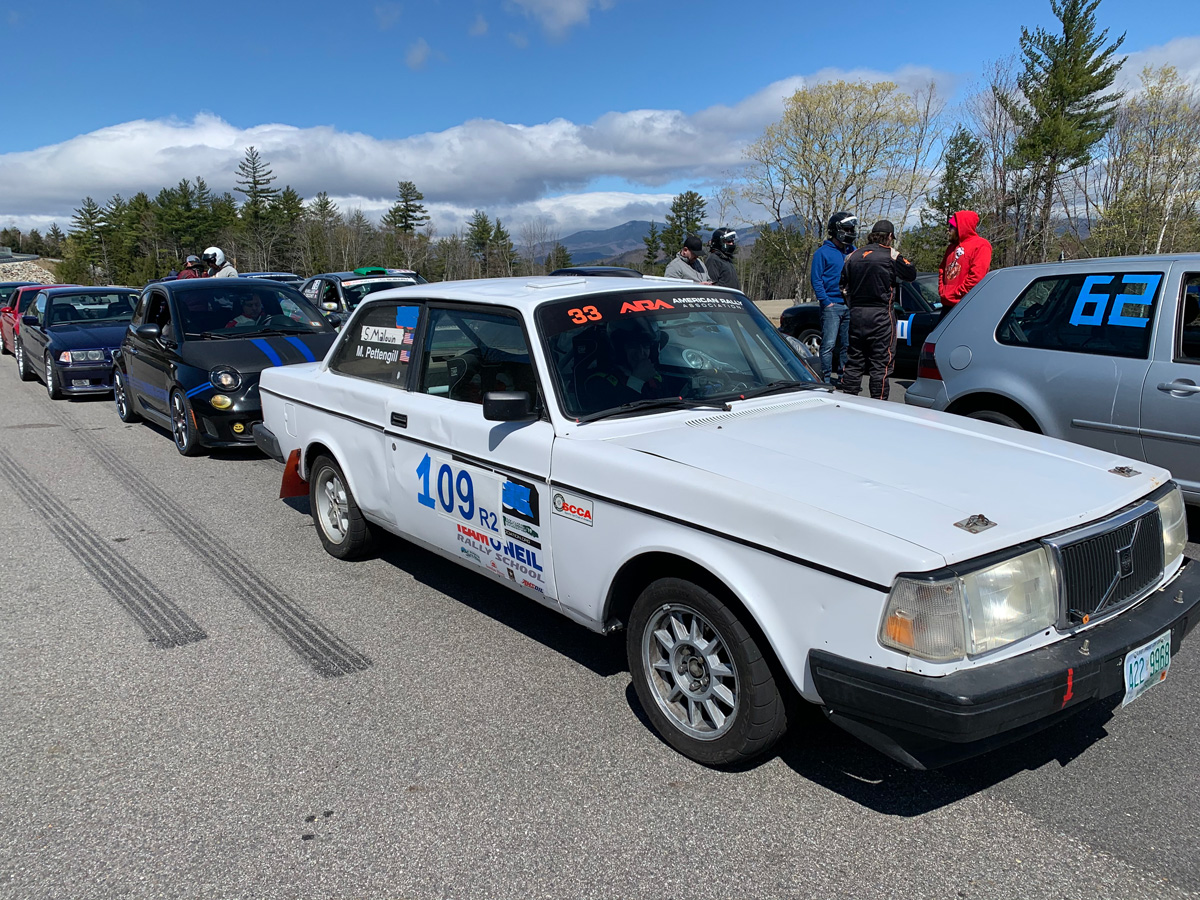 And now back home after the track event to get a professional alignment at Twisted Wrench in South Burlington, VT. They did the previous alignment on the Golf and did a good job.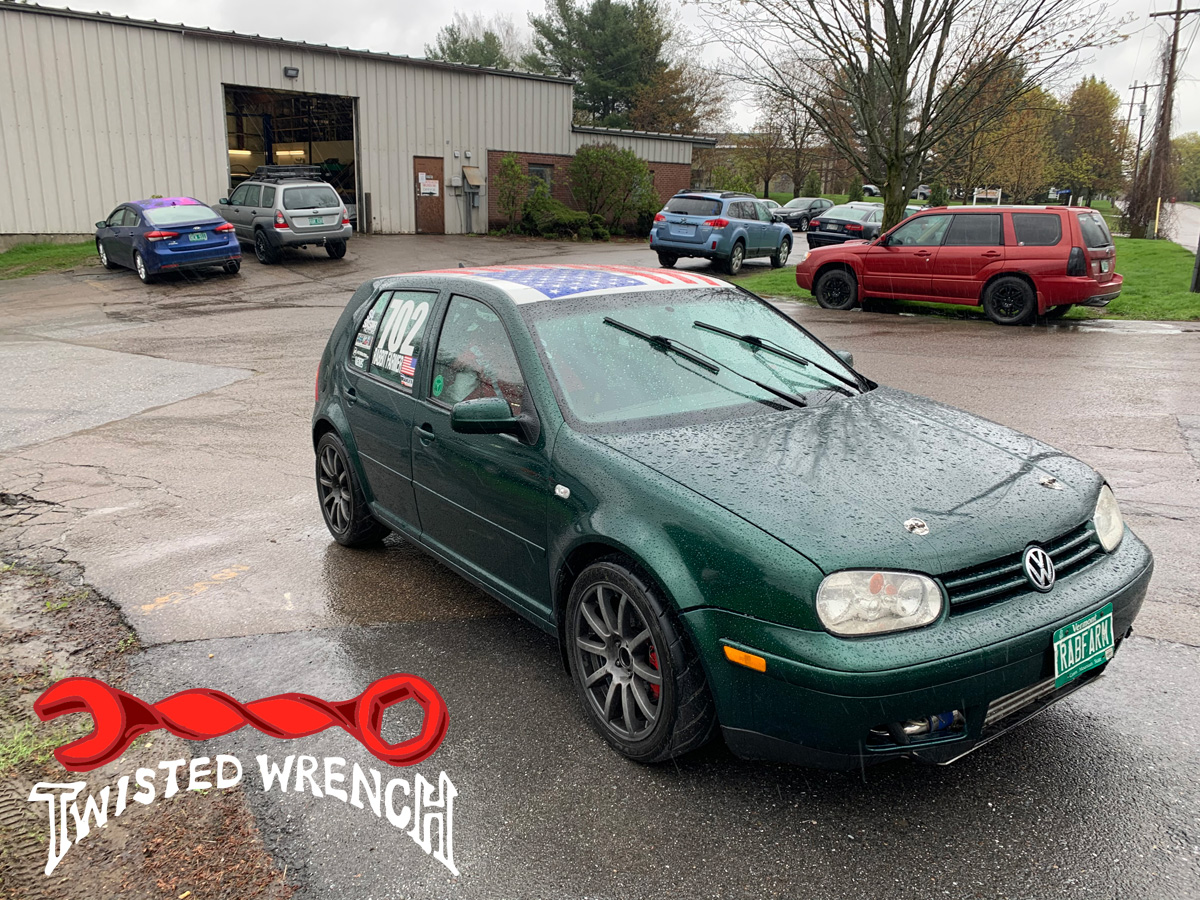 Took my about an hour to make this image to try to capture the before and after measurements. The before numbers show my lack of alignment skills. Yellow is before and Green is after measurements. The colors do not signify in or out of spec… just two colors to make it easier to read.
My instructions to them were -2.30 front camber and 1/16" toe out. Everything else just seemed to work out.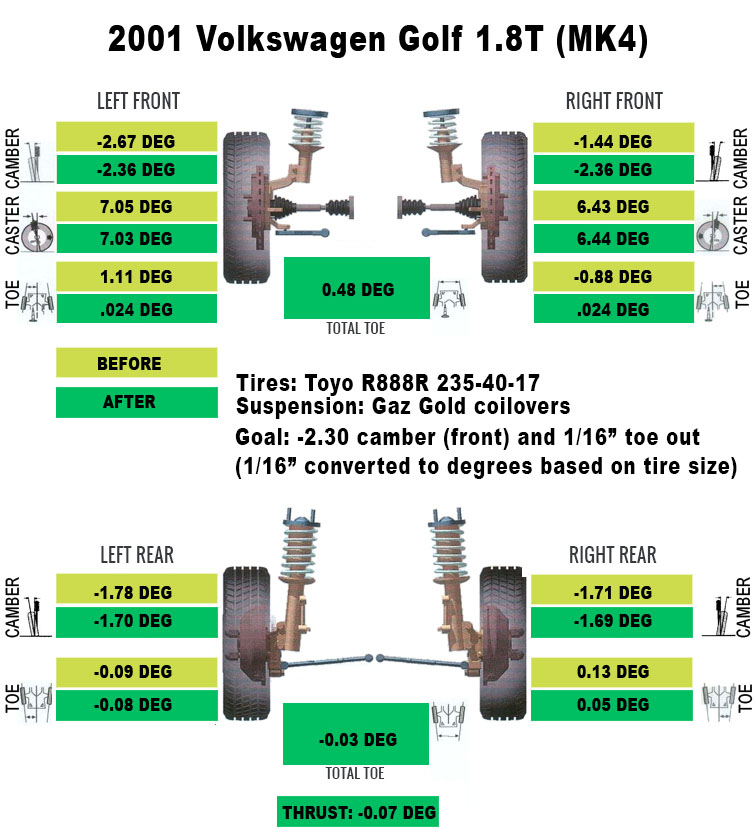 And this little gem. A mint vase from my mother's 1962 (her guess on the year) VW Bug. Includes shiny new looking mounting bracket and original box. Pretty cool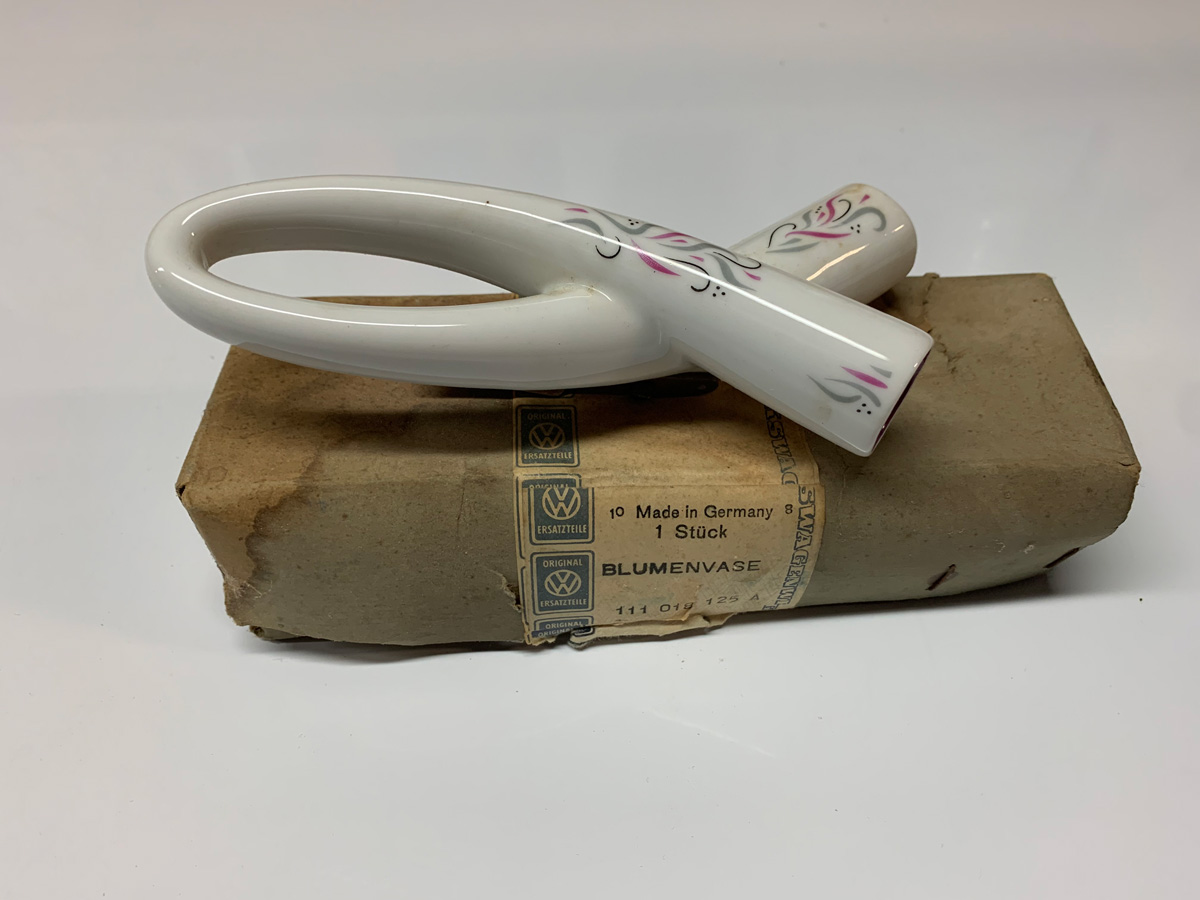 -------------------------------------------------------
**** 2009 Subaru WRX ****
-------------------------------------------------------
Well… the plan is to sell it this summer.
Plan for next car is AWD. Might be Subaru STI or WRX. Don't know yet.
I do not need a car during the summer as I can drive my truck. I don't drive the truck in the winter except for infrequent trips to the hardware store and dump when the roads are clear… followed by a rinse down when I get home.
I figure the 2012 F250 crew cab 6.7 diesel should be the last truck I ever own… less than 30k miles on it at the moment. Taking care of it to make it last 40 years.
It does need better headlights.