Bad news for me, good news for someone else.

I am having a spinal fusion, so I will be out for a year from any jarring activities. This means rallycross.
so, my rallycross car that I got free from GRM (thanks Brad! Sorry I didn't get to use it!), is now up for free from me.

it's located in sunbury Ohio (43074).
it works just fine, looks like a rally car now, but still has a cracked oil pan. The rear passenger lights don't work.

you can see it's progress on this thread, starting on page 5:
https://grassrootsmotorsports.com/forum/build-projects-and-project-cars/bettie-the-corvettie-fast-car-slow-build-c5-z06/143872/page5/
Would need trailered, and rolled up in the trailer because of the cracked pan.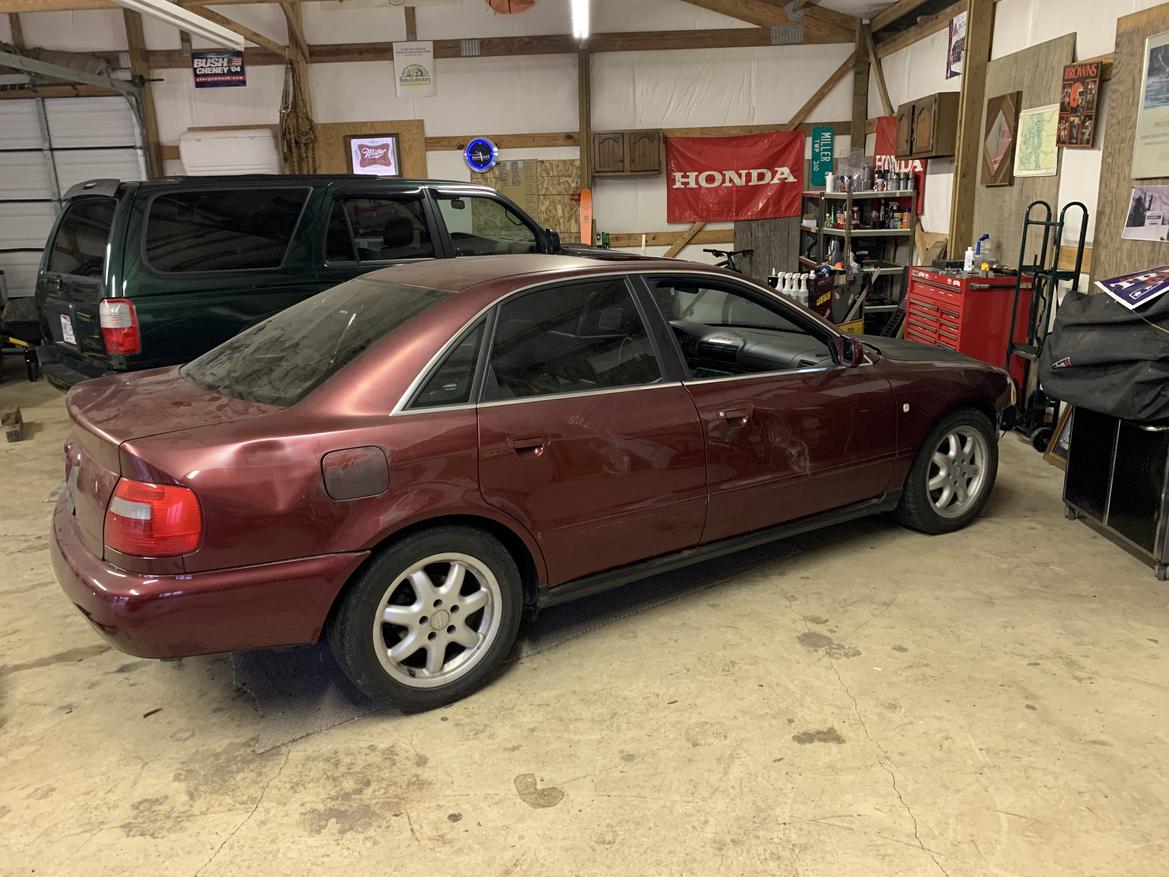 comes with some old Volvo wheels that have the correct size blizzaks for the Audi wheels too:
I guess the only requirements would be that someone used it for motorsport!
and if you're nearby, when I heal up, I'd like a drive or ride it it for sh*ts and giggles lol.