Hi, guys.
I come to you for advice on basic Weber DCO tuning. I've been building a Mercedes 190E 2.3-16 for vintage racing over the last few years. The car will run in VARAC's Group 70+ class, which includes Group A touring cars from this era. Here's a link to the build thread:
https://grassrootsmotorsports.com/forum/build-projects-and-project-cars/87-mercedes-190e-23-16-vintage-racer-build-pic-hea/62702/page1/
We've just rebuilt the engine. This was the perfect opportunity to scrap the horrible (IMNSHO) Bosch CIS/KJet electromechanical fuel injection and single flapper-throttle setup in favor of twin Weber DCOS/P sidedrafts on a DTM manifold. Here's what we've got so far: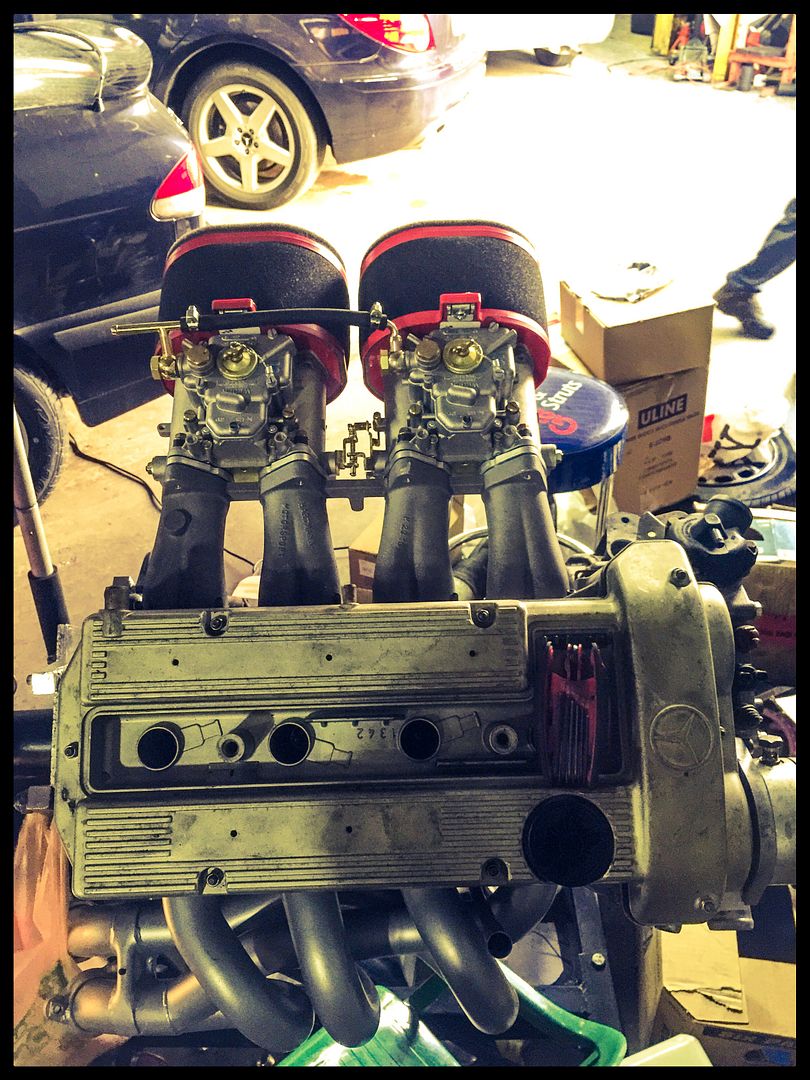 The engine is going into the car this week. The high-pressure (90 psi!) fuel system has been replaced by a low-pressure/high-flow pump and regulator from Weber/Redline. The venturis and jets have been sized by a Formula Atlantic engineer who has been helping with the build.
Hopefully it will run!
My question is: do I need one (or more) wideband O2 sensors to get the air:fuel ratio right? If so, I suppose I'd need some sort of data-logging to keep track of it. Would an EGT sensor/gauge be helpful?
My mechanic says he can get the car running with just a synchrometer and "by ear," then fine-tune by monitoring spark plugs. Is that good enough? He doesn't think O2 sensor(s) will really help much; he thinks it's just an unnecessary expense/hassle.
What do you guys think?