So a few weeks back a co-worker mentions he had a check engine light on and his '98 Integra was at the shop. I told him he should have called me and we could have taken a peek over beers....but the car was at the shop already etc etc. Turns out the car has low compression on one cylinder and was throwing a lean code. Code cleared and didn't come back. fast forward to this past Thursday...calls at 9am...car is doa on the highway, tow truck just came and hooked it and he needs a lift. Timing belt went. Tach went dead and car just stopped.
Trav walks over to me this morning and says, "I'm done with the Acura. get it off the garages property by Wed and it's yours....First pic is at the garage....second is my driveway LOL.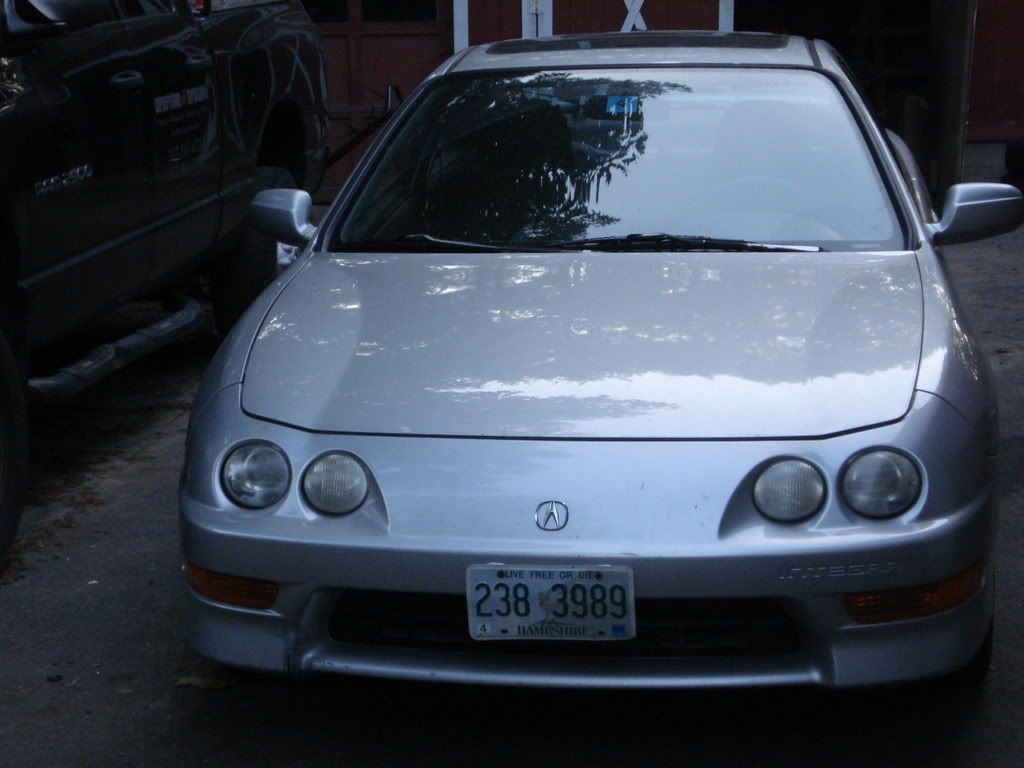 Not really sure what the heck I will do with this yet...LS?Vtec swap? B16 head? back to stock plus boost? Back to stock and flip it? Who knows!
RJ