I was recently contacted by a Miata owner who works at GE. He wanted me to try out the GE Nighthawk LED headlights and sent me a set. There weren't any strings attached other than an honest request for feedback. I don't have any financial stake here, this isn't a part Flyin' Miata is liable to start carrying. This is an honest review.
Of course, I jumped at the chance to try them. Properly engineered LED lighting is the future, and we've seen LEDs take over endurance racing in just a couple of years. How would they retrofit?
These are 7" round headlight replacements, so they'll fit a lot of older stuff. I've got something like 8 cars that can use them.
Let's get this out of the way first: these are not $20 headlights. Prices fluctuate, but expect to pay $400-500/set. They're actually aimed at the long distance truck market, where drivers want a light that will work for years and years and years. GE quotes a lifespan of 15,000 hours, compared to about 320 for incandescents.
I've always appreciated good lights. I run H4 conversions in every one of my vehicles, and have been known to put 9" Hella driving lights on my Miatas. My commute takes me across about 5 miles of completely dark, rural highways with deer as well as some suburban driving for a total time of about 30 minutes, so I need good lights to see where I'm going. I took a set of Bosch H4 lights and Philips high-efficiency bulbs out of my 1990 to install these.
The lights appear to be identical to the Trucklite lights that have been around for a while and are very well regarded. The design of the lens and the divider between the two halves looks the same. I haven't found them under any other name, there are visible differences on all the others I've seen.
The lights themselves are a bit odd looking, as the high and low beams are completely separate. But on an NA Miata, that doesn't matter because they're down during the day
Installation was just like changing a headlight, they plug in.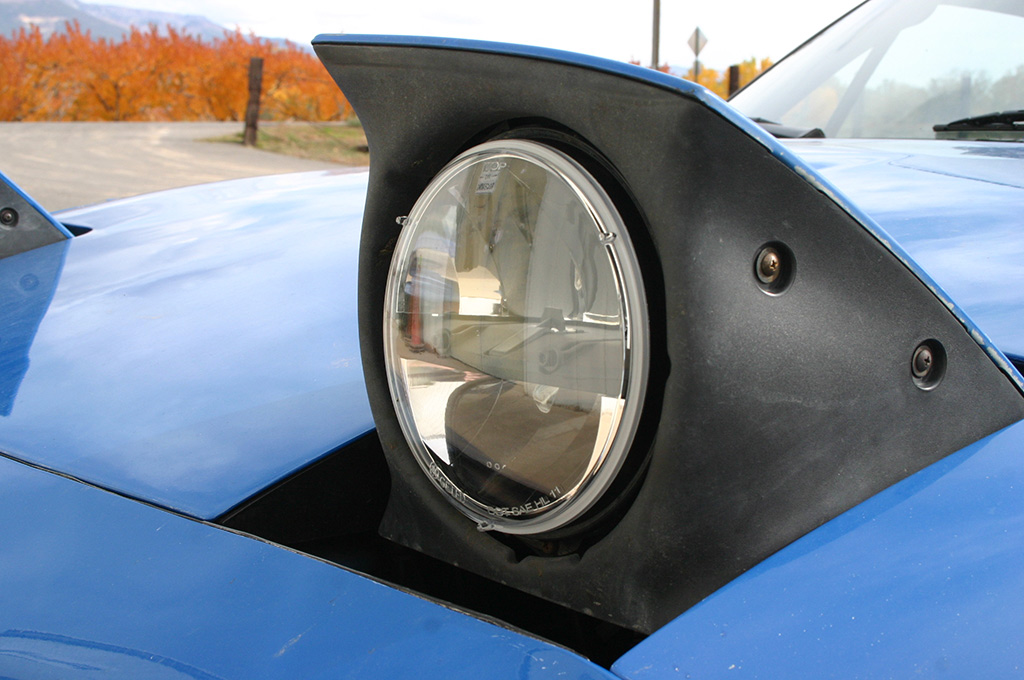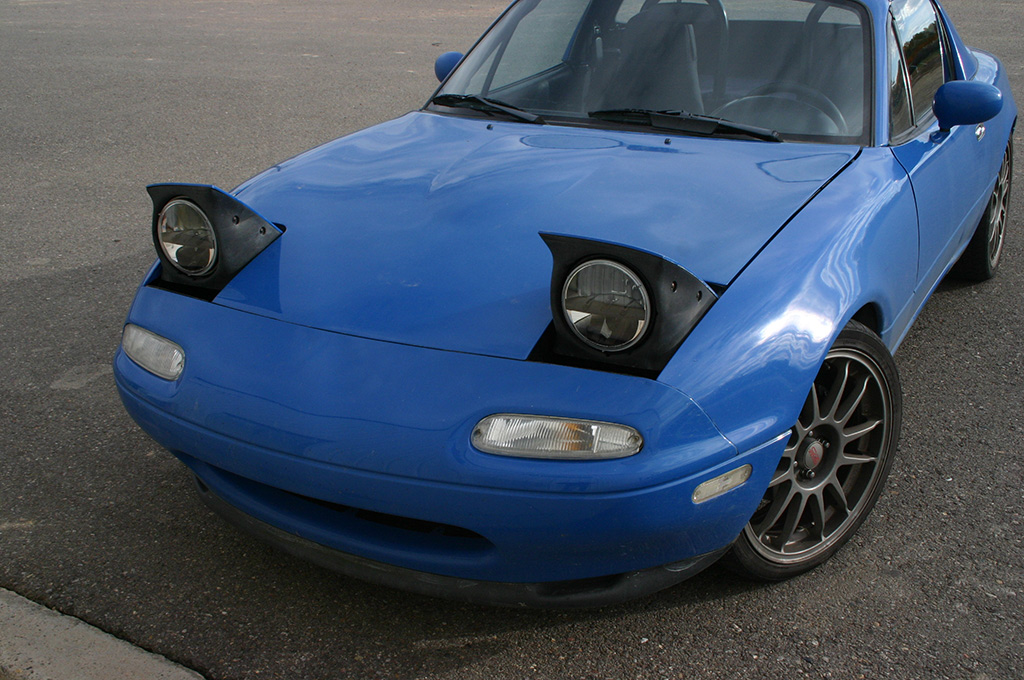 Lit. The upper shot is the low beams. I have no idea what this looks like on the road, but I suspect it does give the car a pretty funny face. The exposure time for the second shot is half that of the first.