You saw it here first!
Seriously, the official launch isn't for a few hours but I have the okay to share, and I'm doing it here first. Meet the Tipo 184, a pre-war Alfa 158 replica.
(prototype in grey gelcoat, the kits will be red like below)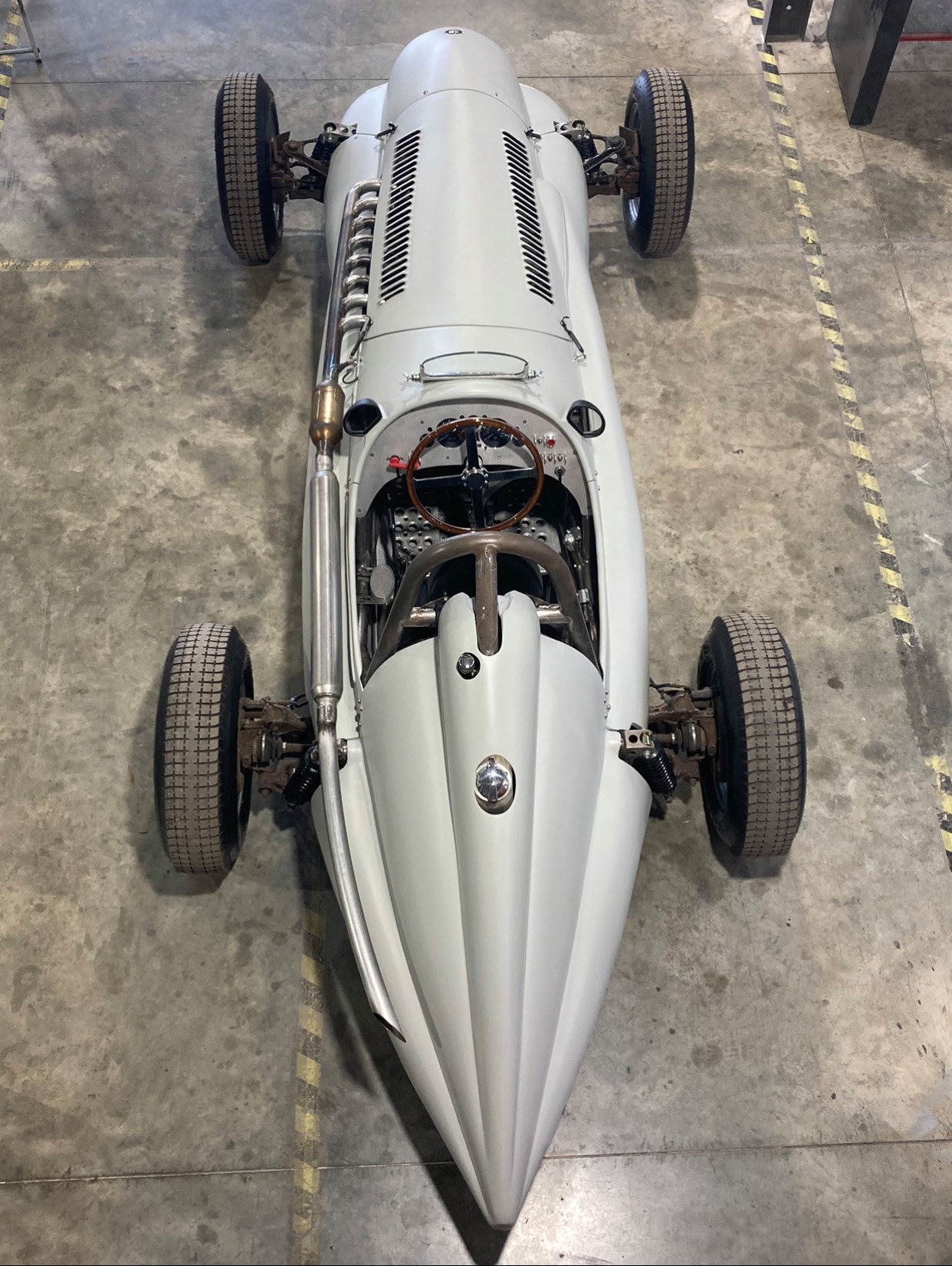 It's a Miata-based kit similar in concept to an Exocet that just happens to look absolutely awesome. A single center driving position, roll protection (approved by the MSA sanctioning body), big tall tires that will give you the ability to do big goofy four wheel drifts. How does the shifter work? Some sort of crazy mechanism that goes up and over - you can see it in the picture below.
Based on the car that Ant Anstead built for the series "Master Mechanic" (check YouTube), it dumps the 1950's MG frame for our favorite sports car. Retains the Miata subframes front and rear while moving the engine waaaay back. I've got some pictures of the prototype assembled but I need to wait for permission to share. But here's the basic Miata kit in gelcoat. For those who are familiar with Miata mounting points, you can see that the engine is moved behind the front subframe. Not just back a bit, but well behind it.
Instead of entering the arms race to keep up with the latest hot Corvette or Mustang, you can just wave your hand dismissively and revel in the ridiculous slip angles of some tall crossplies. Is the solution to trackday fun? There's a one-make series coming in the UK and I suspect there will be efforts to make it happen in the US as well. The car hasn't been weighed yet either, but based on what I know of Sevens and Exocets and the like I suspect we're looking at somewhere around 1300 lbs wet.
There will be "completion kits" available if you don't want to fabricate, or you can take the above kit and get all kinds of creative. There's a full Haynes build manual coming out in the next few months and you'll see the car in the picture above get reassembled on camera. So what we have here is a sneak peek and an offer for the first 10 kits at just about exactly $10k US each. That offer is intended for the UK but if we have a number of GRMers interested I could probably arrange for a container bulk shipment. I know a guy.
More information will be coming, including US distribution - that hasn't been sorted yet. I do not have any direct involvement with this but I've been working with Ant on something else and it really has me excited. I think it will be a riot to drive.
(note, this completed car is actually based on an MG T-series chassis with an Alfa engine but it looks very much the same minus the roll bar)