To get back all my PhotoBucket photos, you can still view them using the Google Chrome exension fix here: https://chrome.google.com/webstore/detail/photobucket-hotlink-fix/kegnjbncdcliihbemealioapbifiaedg/related?hl=en
In the interest of consolidation to make it easier to keep my various projects up and running, I've decided that going forward not only will this thread cover e30 rally stuff (and the less-frequent changes/improvements on the rally car these days), but I'll also use this thread for all future updates on my other projects:
- 1988 Porsche 924S (restoration as a weekend cruiser/occasional trackday car)
- 2005 Toyota Sequoia (used as my race tow rig, utility hauler, and maybe some light overland stuff in the future someday)
- The race trailer (it's just a regular open car-hauler, but I have done some mods on it as well!)
I already have some threads/posts about these builds posted at the following links if you want to catch up, but from here on out you can just follow this thread for all of my projects!
Porsche: https://grassrootsmotorsports.com/forum/build-projects-and-project-cars/1988-porsche-924s-build-not-a-bmw-this-time/121739/page1/
Sequioa: https://grassrootsmotorsports.com/forum/grm/the-nonack-grm-budget-safari-rack/128714/page1/
And here's the e30 rally build, from the beginning!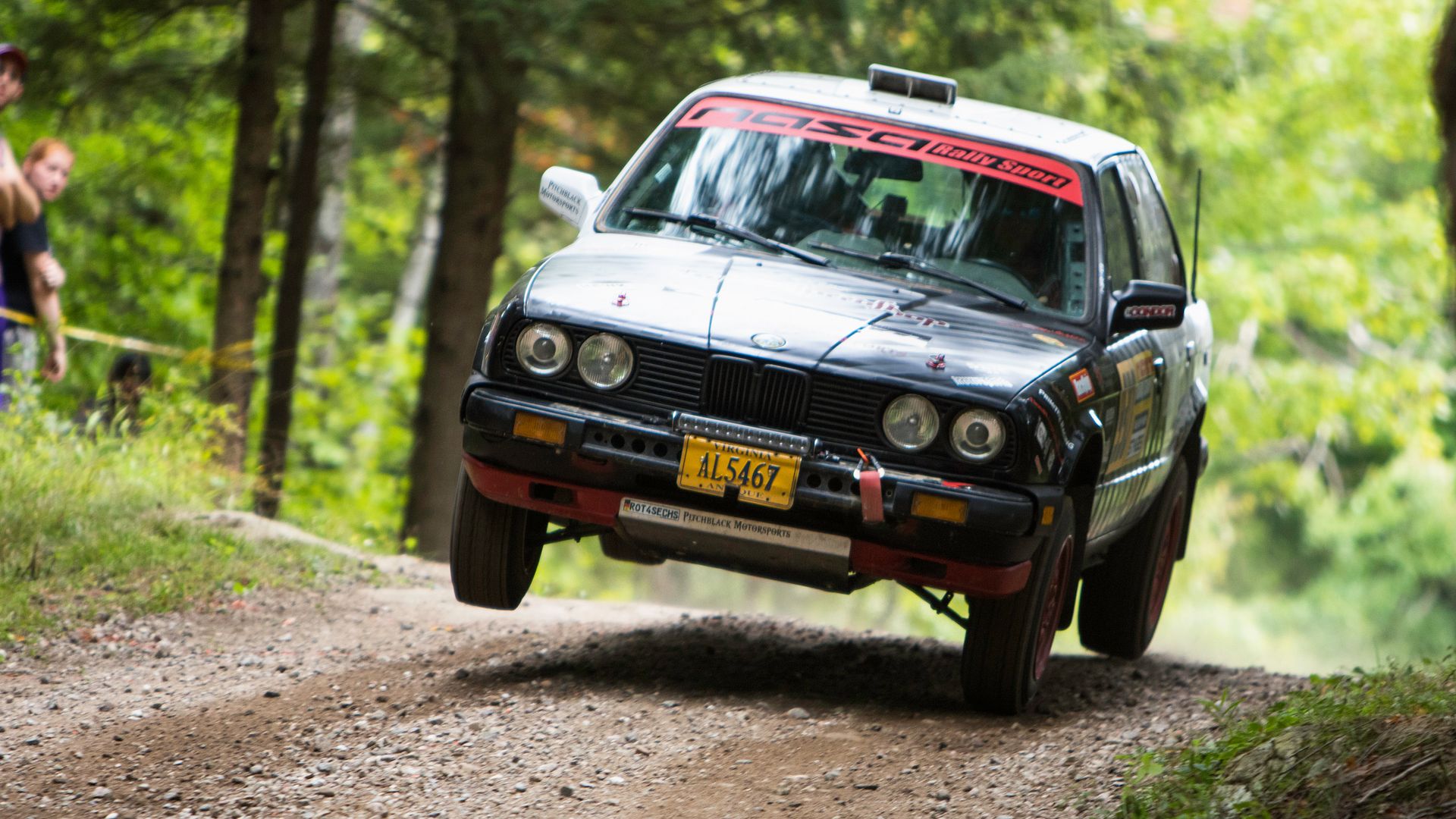 I've updated quite a bit over the last couple years of this build....bottom line is the car has been rallycrossed from 2012-2019, including an East Coast MR championship, two Northeast Dvision championships, two DC Region championships (and three 2nd places), and a few wins and 2nd's at divisional events. Beaten three national champions over the years as well - though never actually gone to nationals. We've also done six rallysprints (SCCA, NASA) and five full stage rallies (STPR twice, NEFR, and Black River twice) . Plus a couple times on the track, a couple autocrosses, and other stuff...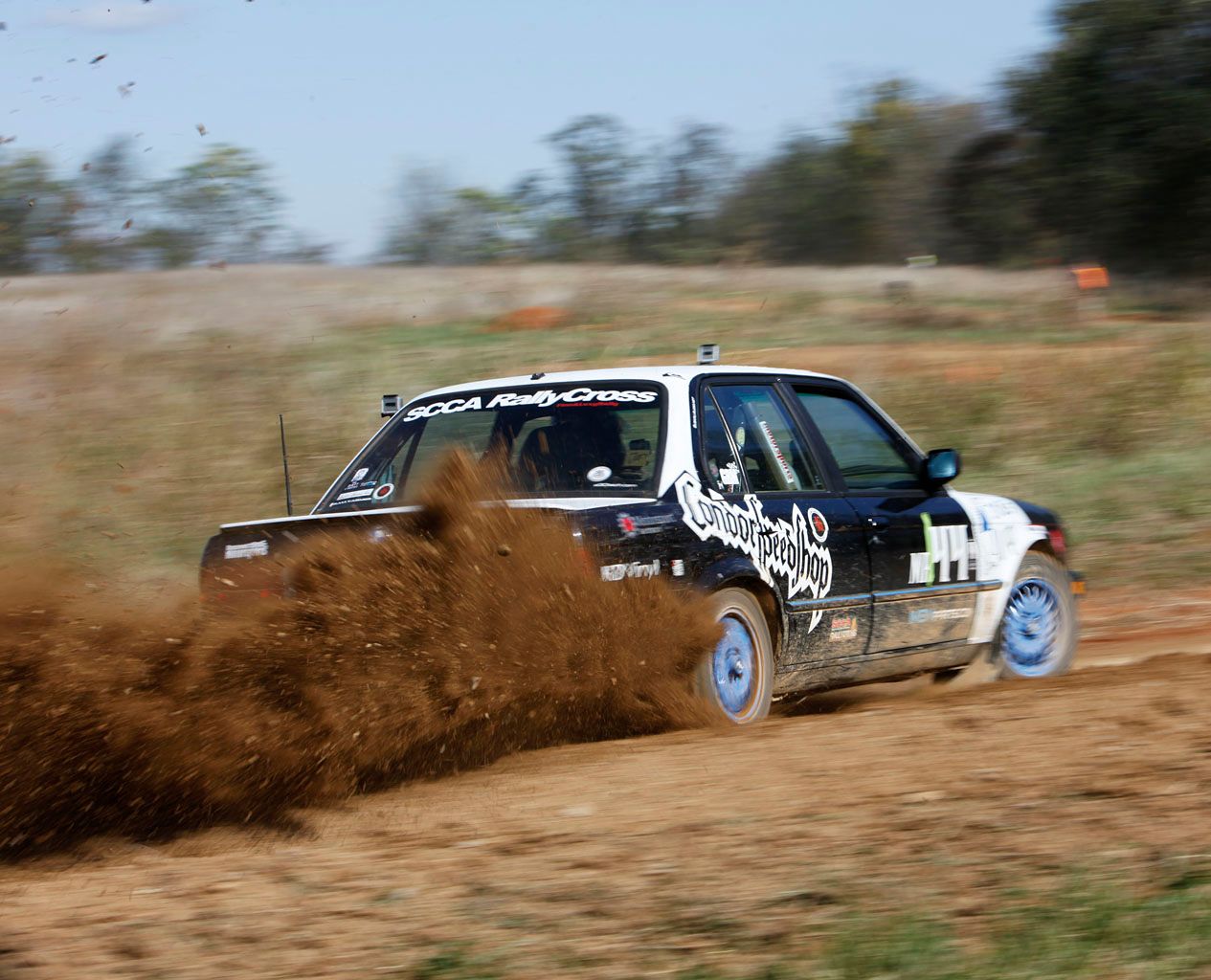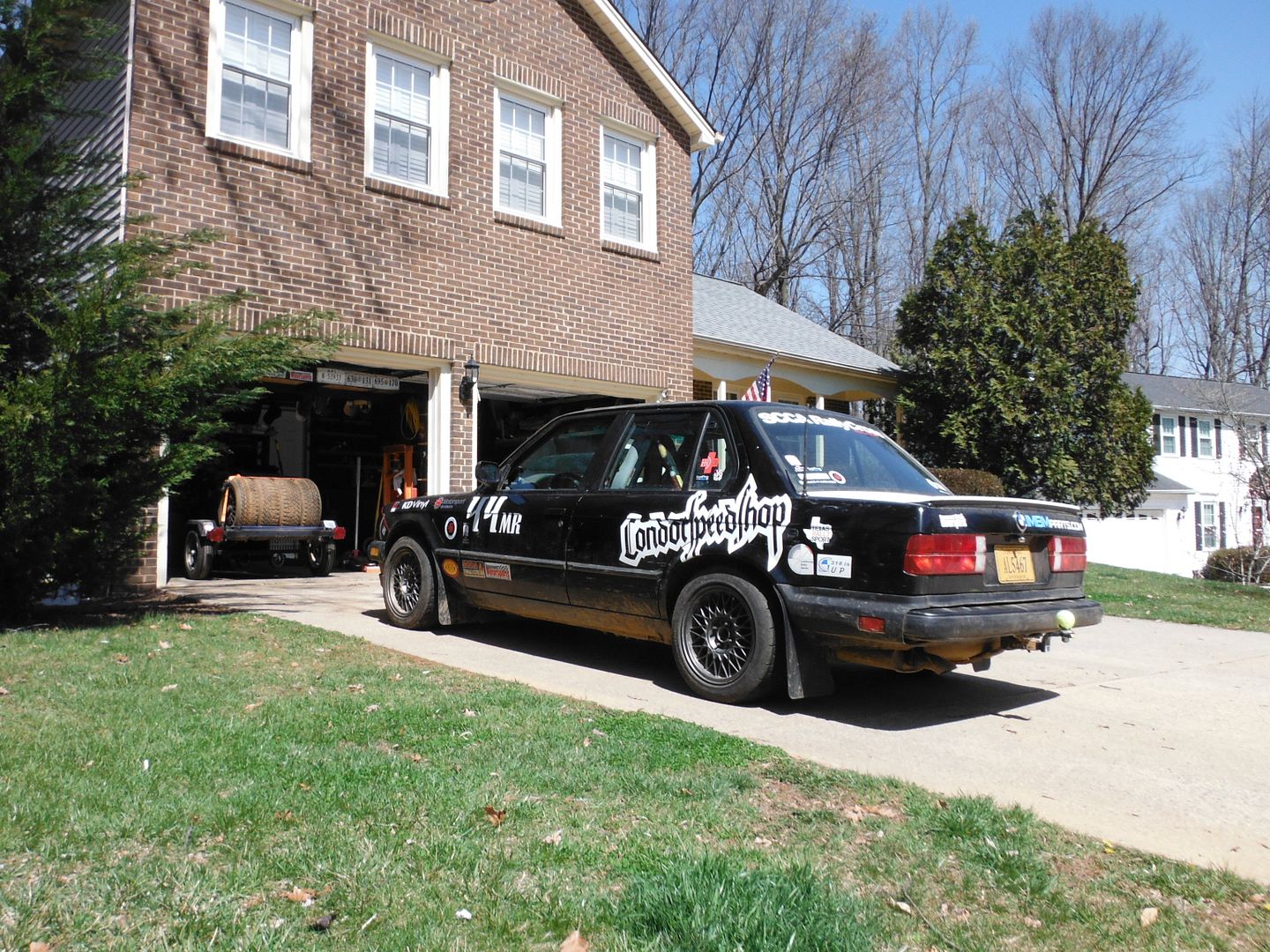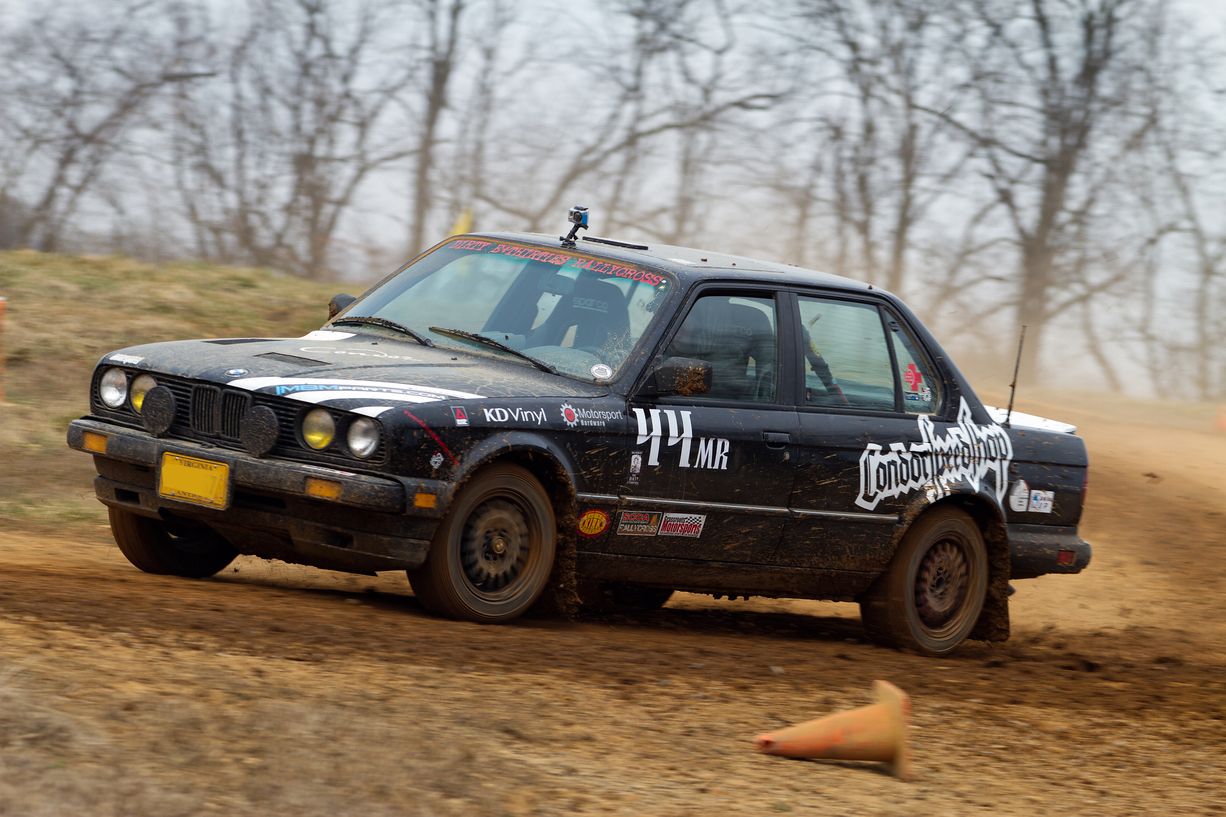 a couple pics as of late 2012: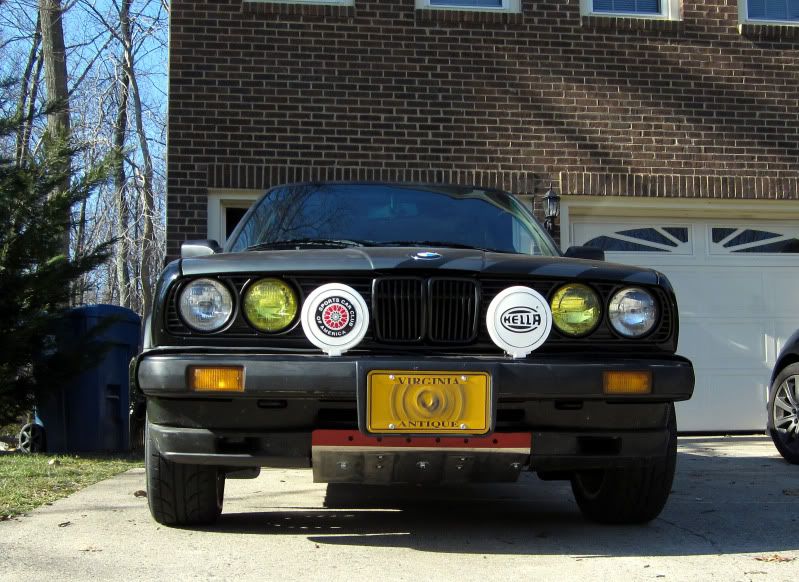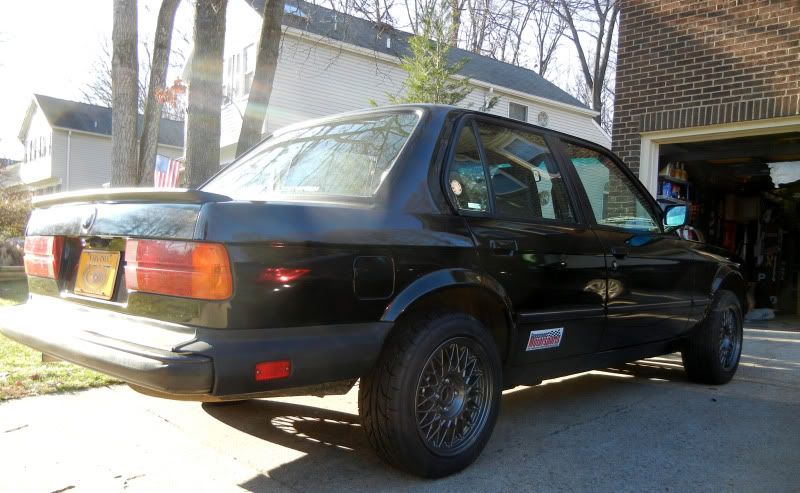 updated
(2012) This is the "build thread" where I will be chronicling what I'm doing, and at the same time hoping desperately for advice from people who know more about rallycross and BMWs than I do
The goal for this car will be mostly to have fun, but of course I would love to make it semi-competitive - to the extent that can be done with a low-power car not built particularly for this kind (or any kind) of motorsports. The car will be built to stay within the rules of SCCA PR class (rear wheel drive rally prepared), which is the middle class in RallyCross classing [edit: ended up in MR from the start]. Someday it might move to Modified if I get the bug to drop in a different engine and strip the entire interior, but for now PR is the goal. I paid $1k for the car and all the spare parts, so the goal is to keep the improvement/modification budget as low as possible as well. So off we go: The starting point is a 1985 BMW 318i 4-door that appears to be more or less stock. Mileage is showing at 188k miles, but the ODO is broken as seems to be the case with all high-mile e30s. Who cares. The car is 98% rust-free, with the only rust spots I can find are one small part on a rocker seam, and a few other very small parts. Good, I suck at rust repair. I can't find any body filler anywhere, so that's a plus. Paint appears to be original but it's in good shape - seems to have been a garage-kept car for most of its life. The car came with a truckload of spares, including a set of BBS wheels, a set of bottlecaps, a spare 5-speed tranny, and a spare M10 engine (and many other boxes of all kinds of new and used stuff). The only part that may or may not be stock is the diff. It is the BMW small case (as came on the car), but the metal tag shows it being a 3.91 LSD diff. I've found that this diff was available on canadian early 318s, but haven't verified that US models got it. Someone also noted that it may hav come from a e21 320is. Either way, since it's using the same case that the 318i came with, the LSD is allowed for PR class. Initial projects for this car will be as follows: * Minor electrical/interior fixes * Bilstein HDs (preferably used) * new bushings everywhere * reinforcement of rear strut towers (if allowed under rules, will investigate) * new rear wheel bearing * possible swaybar upgrade * possible race seats (used or cheap!) * possible roll bar (we'll see) * shifter bushings or STS * armor (skidplates) * tires (preferably used for now), with higher profile than stock - the car can't get much slower, so why not! And will go from there. Will stay on the stock springs for the moment, since they're not bad, and they give tons of wheel gap and ground clearance A few quick pics, and off we go...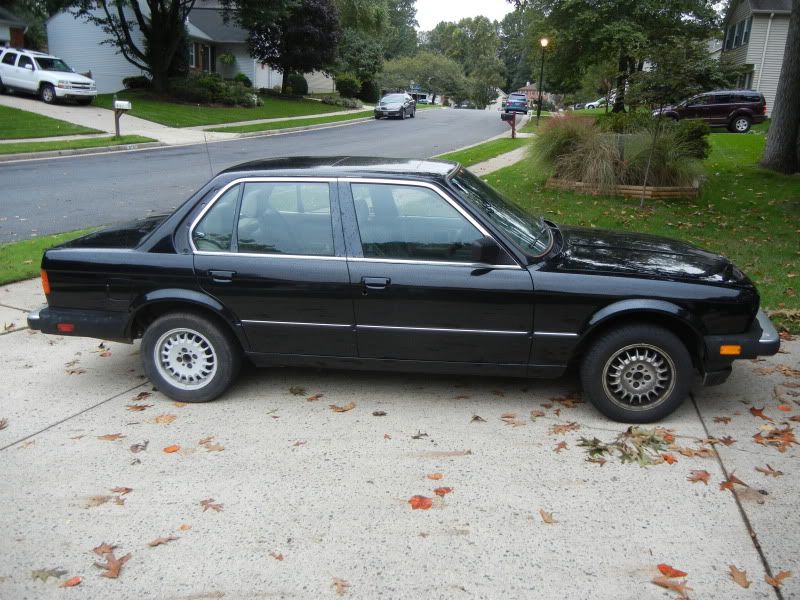 some (but not all) of the spare parts stash that came with the car
with my daily driver/autocross car. Yes, ironic that I have a WRX and instead I'm using an old BMW for rallycross. The explanation: the WRX is far from paid off, and I need to get to work every day, so no killing it or breaking it!