If you were checking out basses at Main Drag, you might have played my old '74 Jazz: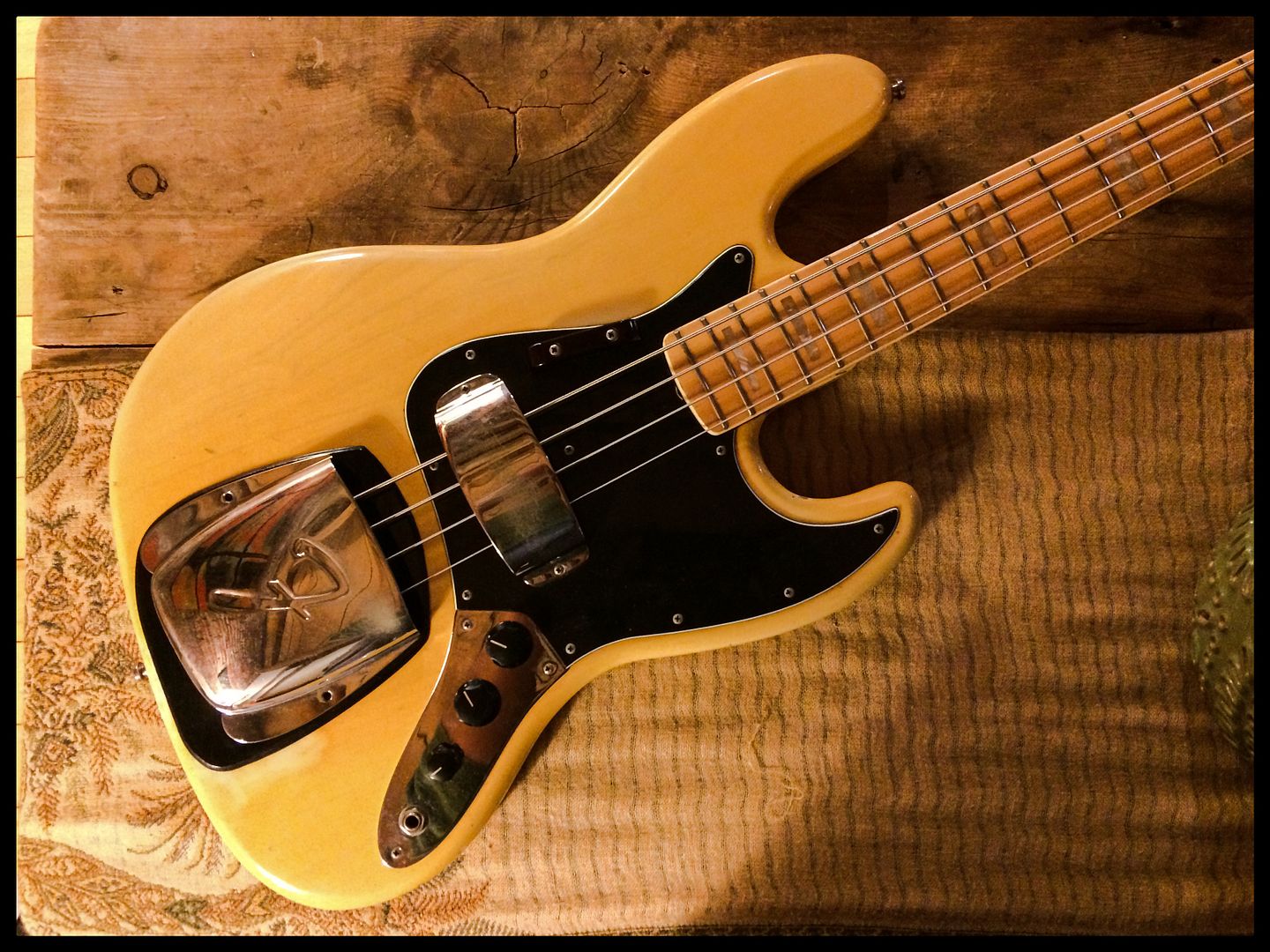 They took in in partial trade for the gorgeous '66 Jazz I bought from them:
I've bought at least half a dozen guitars/basses from Main Drag and Rivington Guitars. Also done quite a lot of business over the years with Ludlow, Matt Umanov, and the old Rudy's. No need to ever set foot in a Sam Ash or Guitar Center when you've got such great independent shops around here.
I try to do the same with car parts. I do tons of business local shops in NYC and north Jersey. If I'm looking for something specific (like a set of period-correct Carlsson wheels for my 190E or an Alpina steering wheel for my E30) I'll call the owner at Guten Parts and he'll find it for me. If I need new Nomex gloves, I'll go to Driving Impressions where I can try a whole bunch on to make sure the fit is perfect.
With the local places, prices aren't significantly higher than online sources, but you do pay sales tax (and I don't have a problem with that). And it's not just about "supporting local business." There's value added in that they provide immediate customer support; more important, they have a huge amount of knowledge that they bring to the table. I don't need to spend time researching stuff online if they already know what they're doing.