EDIT: This thread is from a pre-historic time in a land where you needed a 3rd part to host pictures. Also from the time before that 3rd party became dick-ish and disabled all those pics.
Some reposted pics to keep your attention: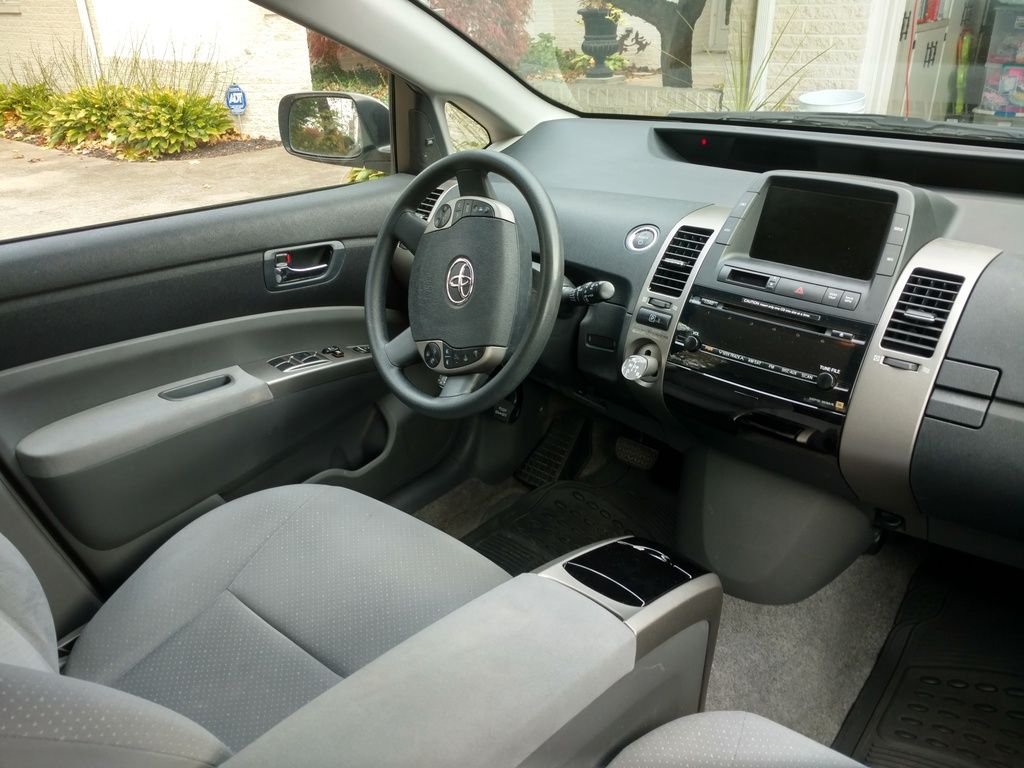 2007 w/78k miles for $5,800 I bought from a private party who bought it 2.5 yrs ago at 40k miles. He added like 16k per year. He paid $9,500 so he sold it for $3.7k less than he bought it. It cost him less than $1.5k per year to own the car. Not bad for him. For me, I see even the highest mileage examples asking $4k so even if they settle and sell at $3k, I then see the bottom of the market for these at $3k. I hope that means that even if I take this car to 200k (120k more than current) in 3 years, I should still loose less than $1k per year in value. All the while, I hope that I will benefit from low maint/repair costs. I don't know a lot about Priuses other than they have a good reputation. For those that know better, is there a good owners forum? At 79k I'm taking a leep of faith that the battery is good. I have some proof of synthetic fluids and a recent, proper, radiator flush. Also wearing good tires that are 1.5 yrs old or likely 25k miles on a 70k mile rated tire Other than that, little to nothing else has been done to it. I looked at a Prius V but had a hard time finding an example that represented the right value for me. Though I have been on a kick of buying southern cars, this one locally looked well cared for and surprisingly has low rust for it's near 10 years old. Light Green would not be my first choice but everything else seemed right. Wish me luck and I'll take any guidance you have.