Start with these ideas: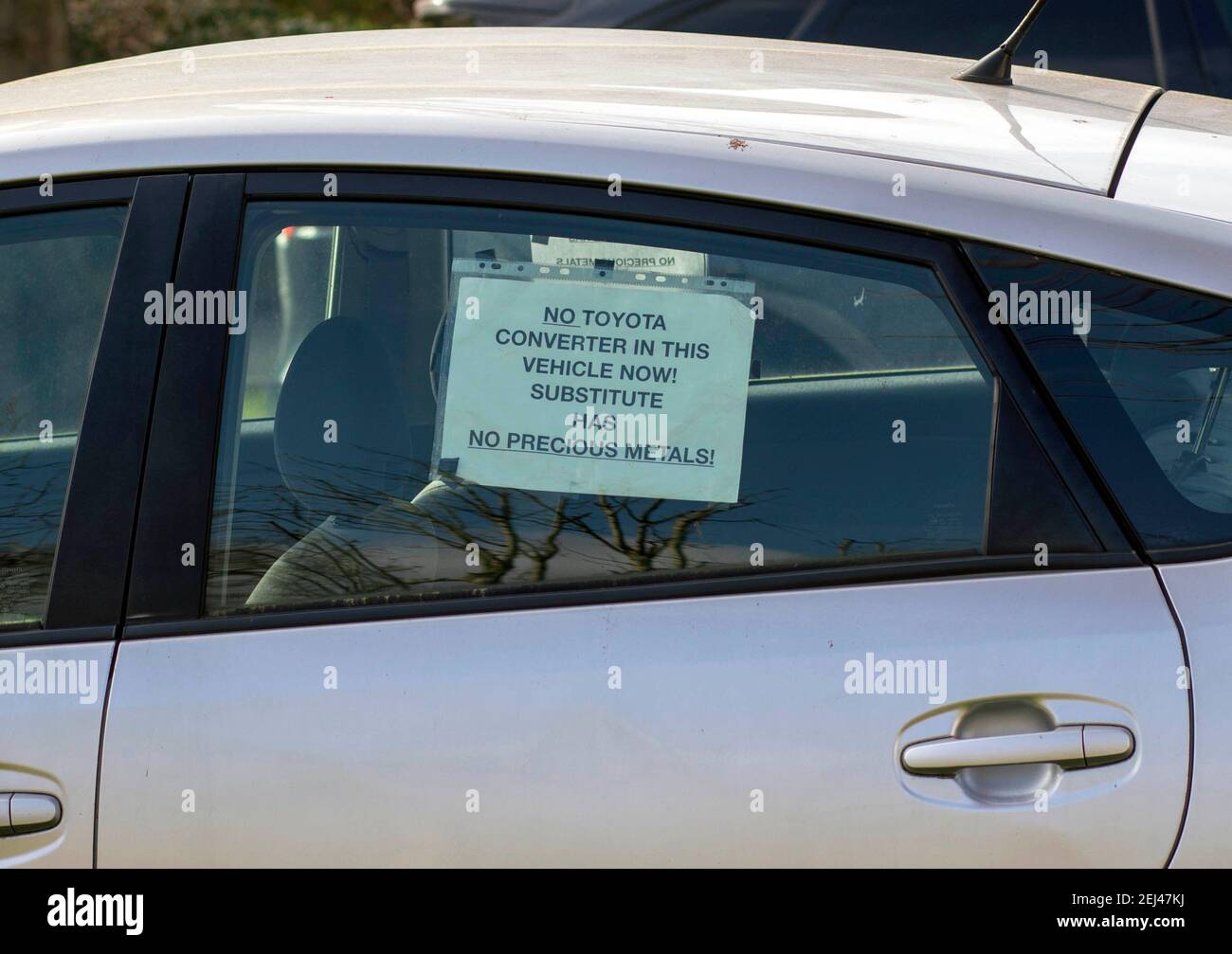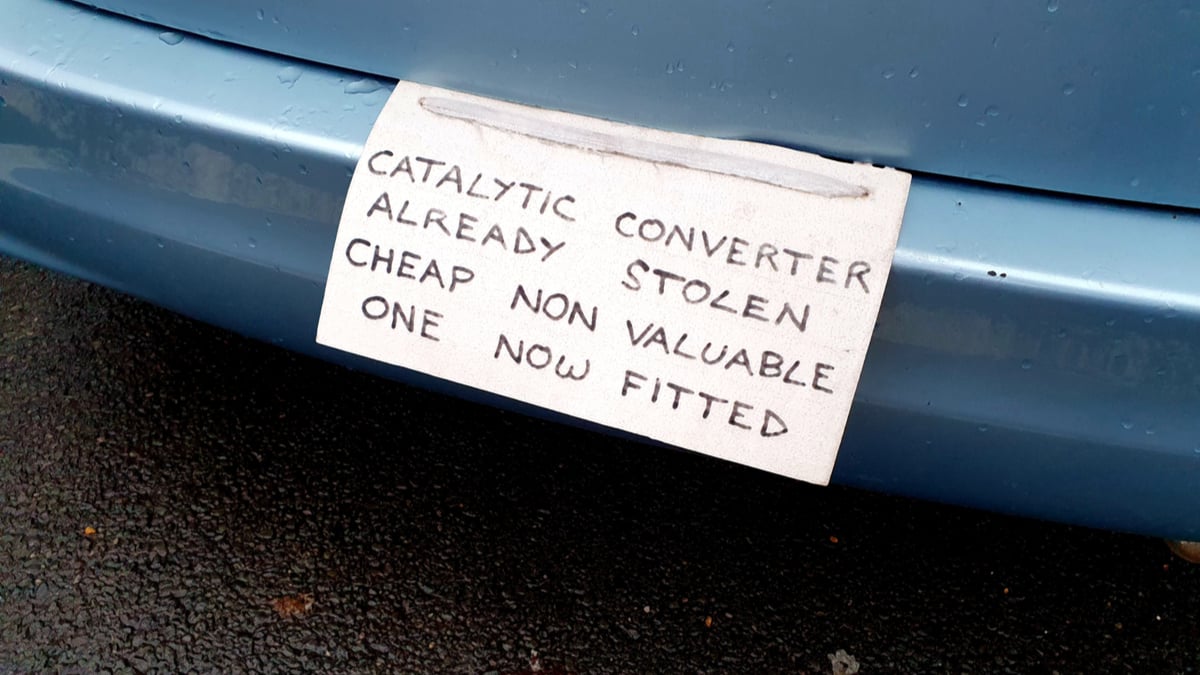 I own a few Prius, luckily, I have not suffered cat theft and I would like to avoid it. My idea is that I would like to make some sort of anti-theft sticker. I think I want that sticker to point out that it's not worth it; the cat is not a quality/genuine item. Even if it is a quality cat, how can I best make the potential thief think its not worth the effort/risk?
I see other sticker available that say: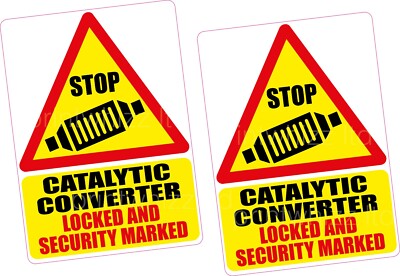 But, are these stickers deterrent enough?
I'd like to place a discrete sticker low on the rocker. About where a would-be thief would place the jack, like just above the orange jack shown.
So, here is the question: As brief as possible, what words should be on the sticker?
What would best communicate to the thief that this is not the one you want?