I'll be honest, I haven't shopped around much more than Ikea and now Mid Continent Cabinetry. If you have other suggestions I'm all ears but at this point we're starting to run out of time and it's time to make a move.
About us; We moved here in October and use the kitchen a lot. We cook almost every meal at home, brew a lot of espresso and bake a bunch of cookies. Having something durable is key. The plan is to live in this house for at least 3 years and afterward we would continue to own the house but as a rental property.
I've done a lot of research about Ikea and I really like the design. Sure, MDF may be less desirable than plywood but these cabinets are well built and pending no major water leak, I'm confident they would hold up. I like the drawer design, I like that I can get replacement parts 5 years from now if something breaks and I like the style. What I'm less certain about is my BPUs that I want to do with the Ikea cabinets. More about that later.
For the Midcontinent Cabinetry I like that they have plywood boxes and they come painted white (note…not off white) and ready to go. We would be picking these up through a friend of a friend that is supposedly giving us a good deal. What I don't like is these cabinets don't score very high review marks and I haven't seen them in person.
My Options
Number 1: Standard Ikea cabinets with the "Grimslov" faces. These faces are shaker style fiberboard with a foil finish. This is the cheapest and easiest option. What I don't like is they are off white in color. I'm not thrilled about the MDF and I think the wide shaker panels are less appealing but I really don't like the off white. These cabinets after sale discounts would run around $3,100 out the door.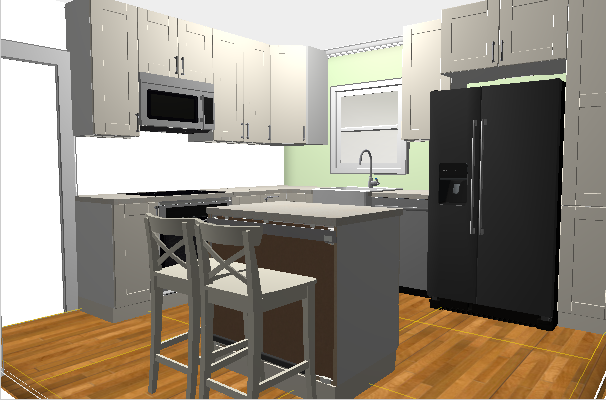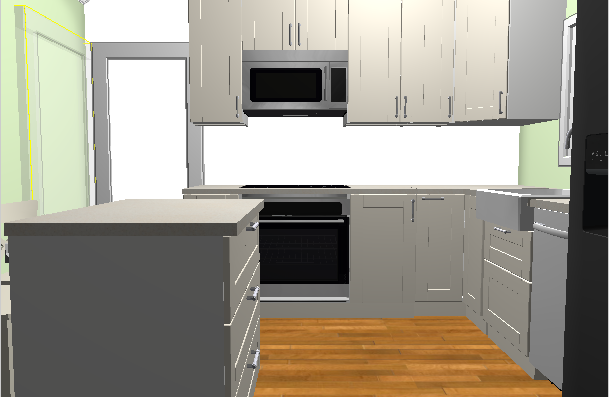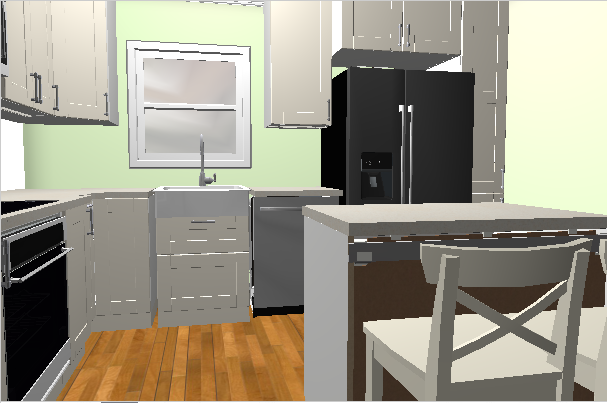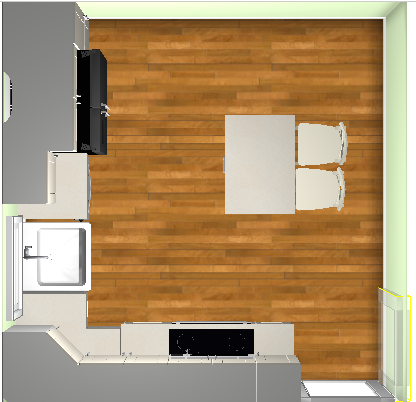 Number 2: I call this the Ikea BPU+ plan. The idea here would be to get standard white boxes from plan #1 but swap out all the faces with the "Bjorket" faces and then have the cabinet faces painted white. I like this plan because I get the Ikea design I like, the door face style/color I like plus the cabinet doors would be Birch instead of the fiberboard. What I'm worried about is how the painted finish would hold up over the years. The other issue is once the fronts are painted they obviously wouldn't be under warranty anymore (though the boxes/hinges etc still would be). I'm estimating around $600 to have the 20 faces painted (previously quoted $410 for 14 faces). These cabinets after sale discounts would run around $3,900 out the door (including paint).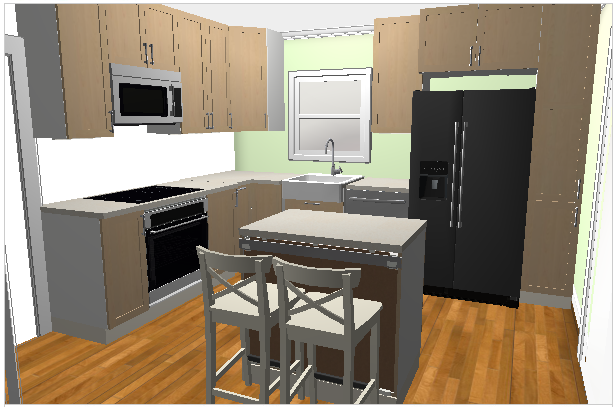 Number 3: This is an option that popped up late. Through a coworker we could get these cabinets (called "Adams") for a pretty good price. It's an all plywood construction with a maple veneer face which I really like. I also really like that we can get these in the color we want and they come already built. What I don't like is that this company, Mid Continent Cabinetry, doesn't really have great reviews. They also don't have the euro style cabinets and some of the trick drawers you can get with Ikea. Otherwise, on paper and in pictures they look pretty nice. We've also never seen this in person but I'm trying to track down a dealer so we can take a look. These cabinets would run around $4,520 out the door. I'm curious as to what you all think would be the best option. My wife has her favorite and I have mine, but they don't align (surprise surprise). Some options are easier than others and other options will have a better look but may not last as long. Also curious as to what you think of the kitchen layout.