My buddy gave me his 40x48" trailer as payment for babysitting his ND2 Miata. He used it to haul his autocross wheels with the Miata. It's an Ironton brand (Northern Tool):
It's basically brand new. He used it maybe twice.
I'm swapping the tongue from a 1 7/8" to 2" as I bought a 2" Euro ball mount. I also found a new Class I hitch for my Forte for $50: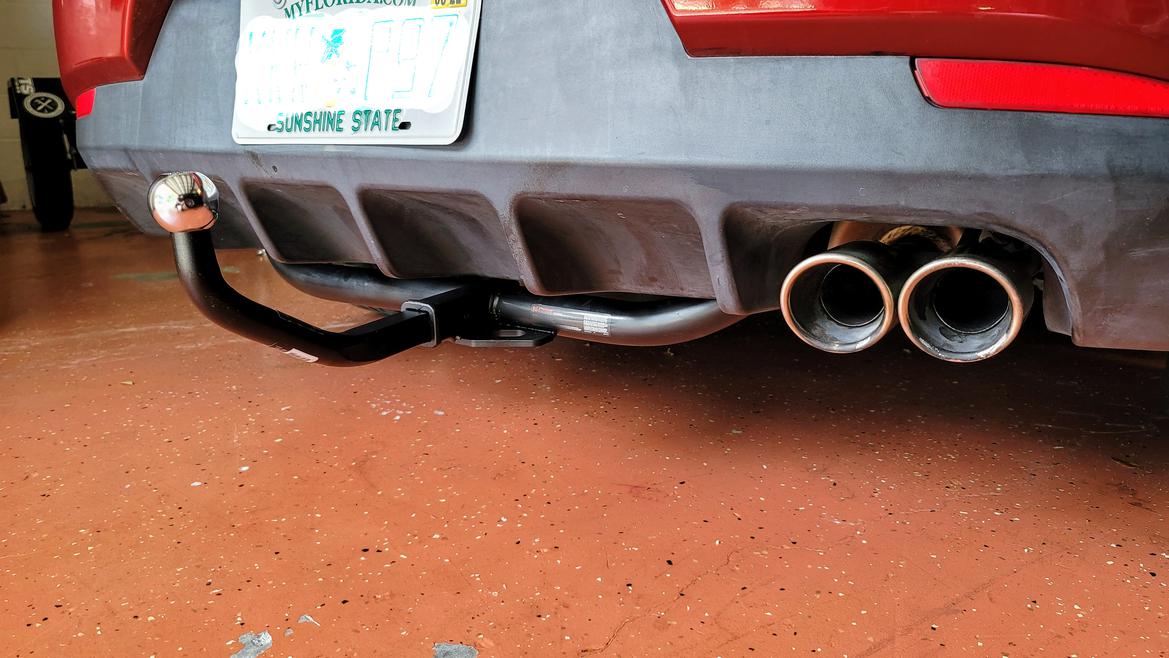 My truck might be going away soon and I figured that since I got the trailer for free, I might as well use it.
The first thing I want to do is swap the tires/wheels for ones with a higher speed rating. It currently has 4.80x12 tires that are rated for only 45mph. I might be able to fit 13" wheels and tires that would increase the rating to 61mph. The highways near my house are all 55-70mph roads and I would like an extra margin of safety.
Outside if the wheel/tire upgrade, what do I do with it? I'd like to put a deck and removable sides on it to turn it into a small utility trailer. Or I could build it up to haul a roof top tent.
I'm open to any suggestions. What would you use it for?