TLDR: I need to make the thing in the second link below...
I have a friend that is a radiologist and he has a preferred tool for some procedure that you have to push on the patients stomach. Well the company no longer offers the tool and the second to last one they have broke. Here is a picture:
Initially I thought well if you give me the last one I can 3D scan it and then we can figure out how to make it. Before I got started I did some googling to try to find it online. I can find companies that offer it but they are all out of stock. I did find a journal article about the device, apparently radiologists really like this one and it is no longer available. The inventor gave permission to have it recreated and there are models available.
So here is the journal article;
https://www.ajronline.org/doi/pdf/10.2214/AJR.16.17188
and I was able to find the model at github;
https://ahmedhosny.github.io/compression-paddle/
I then went to protolabs and got a quote to make it. It was almost $600 but that isn't my problem, the concern I have is all of the errors and warnings it gives me. I don't have enough hands on with 3D printing to determine if this is real or just boilerplate stuff.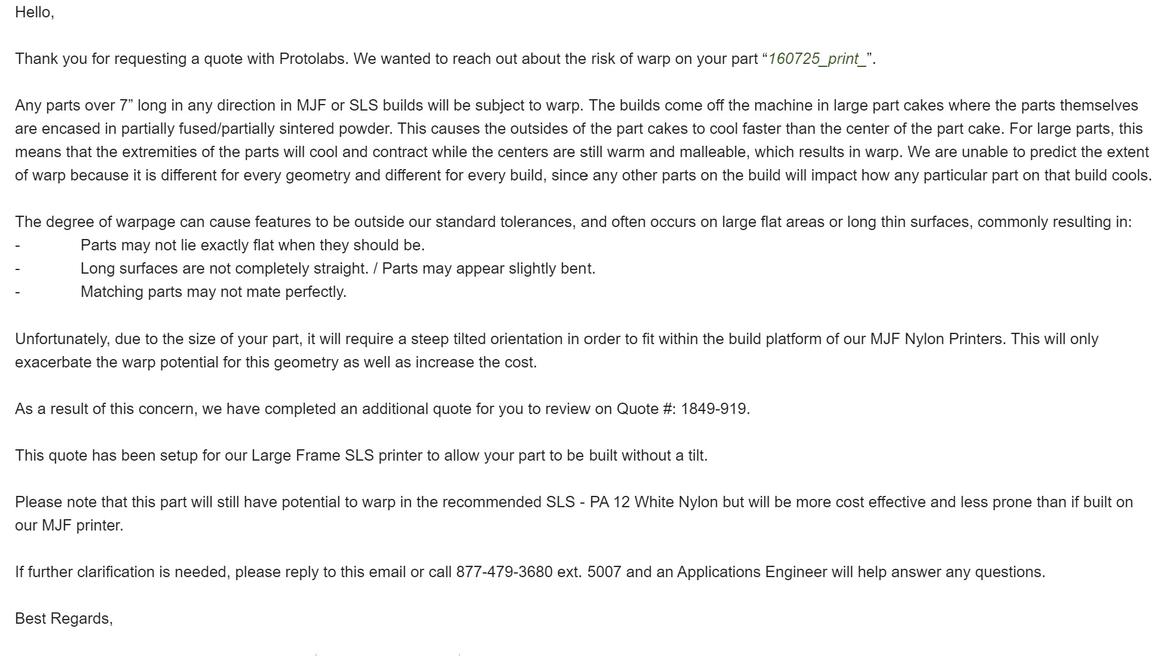 I know there are some active 3D printing folks in here so any advice you have is really appreciated.
NYN