I posted this in my GL500 build thread, but know a few of us have had that one application where you can't seem to find the right length throttle cable, or you're building a custom bike and need longer clutch and throttle cables. It's always a pain in the butt to try and get a nice cable made. Sure, there are cable kits which make all the parts available, but often we're left trying to apply heat to the ends at weird angles with an iron or torch.
Enter the solder pot. It's basically just a hot bath of liquid solder that you can dip things into. Seriously, it's as easy as trimming the cable and housing, threading on your choice of ferrule, slightly fraying the end to provide more mechanical surface area, applying flux to the cable and ferrule, then dipping it for ~10 seconds and hanging to cool. I've wasted more money and weeks of waiting on replacing cable kits when I've ruined them with a torch than it would have cost to buy this for the first try.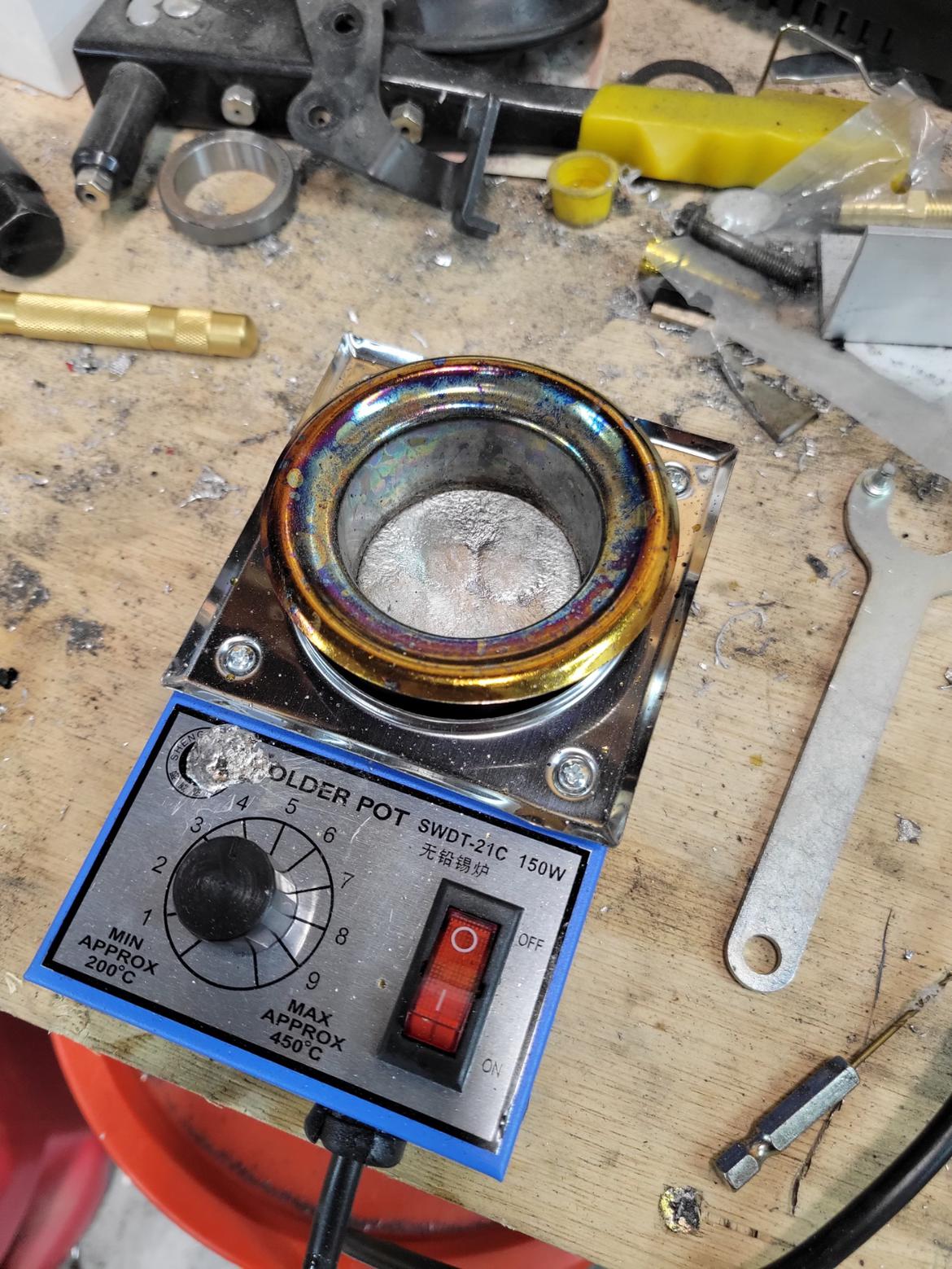 Factory cable on the right, my cable on the left. It was a brass nipple now covered in solder. the 'parting line' is a scribe mark I made to help eyeball the cable going straight into the end.