This car has been about 6-7 years in the making, you can catch up here: https://grassrootsmotorsports.com/forum/build-projects-and-project-cars/2011-mazda2-not-so-srs-bzns-stf-build/100748/page1/ In a nutshell it started out for autocross, then I discovered track days, wrecked the car on my way to work and ditched it for a Miata, didn't like that, so sold it and threw money at this car again, and just recently have gotten more serious and have put now the third set of coilovers I've bought/built for this car... Could have had MCSs by now
Anyways here is the current relevant info:
-Redshift Motorsports 11k/10k digressive valved shocks, the rears are a prototype with the large 46mm body vs the BC basic kit 36mm bodies. The start out as BC racing shocks and then get revalved by Chris at Redshift Motorsports for a highly digressive curve. Makes them VERY comfortable even over rough pavement.
-No front bar, DDMWorks *and* Mazdaspeed B Spec rear sway bar cranked down to give zero rear toe. I have some White line sway bar end links to play with the front bar at some point.
-15x9 et35 and 15x7.5 et35 Konig Dekagrams reverse staggered with 225/45 and 195/50R15 Hankook RS4s
-DDMWorks short ram intake, Racing Beat muffler, Dynotronics tune - it put down 97whp a few years ago around 90k miles... It hit 170k miles on my way to Summit Point in the above photo. Also has a DDMWorks short shifter and bushings
Here's a clip of it's maiden track day since all the changes at Summit Point on the Shenandoah Circuit: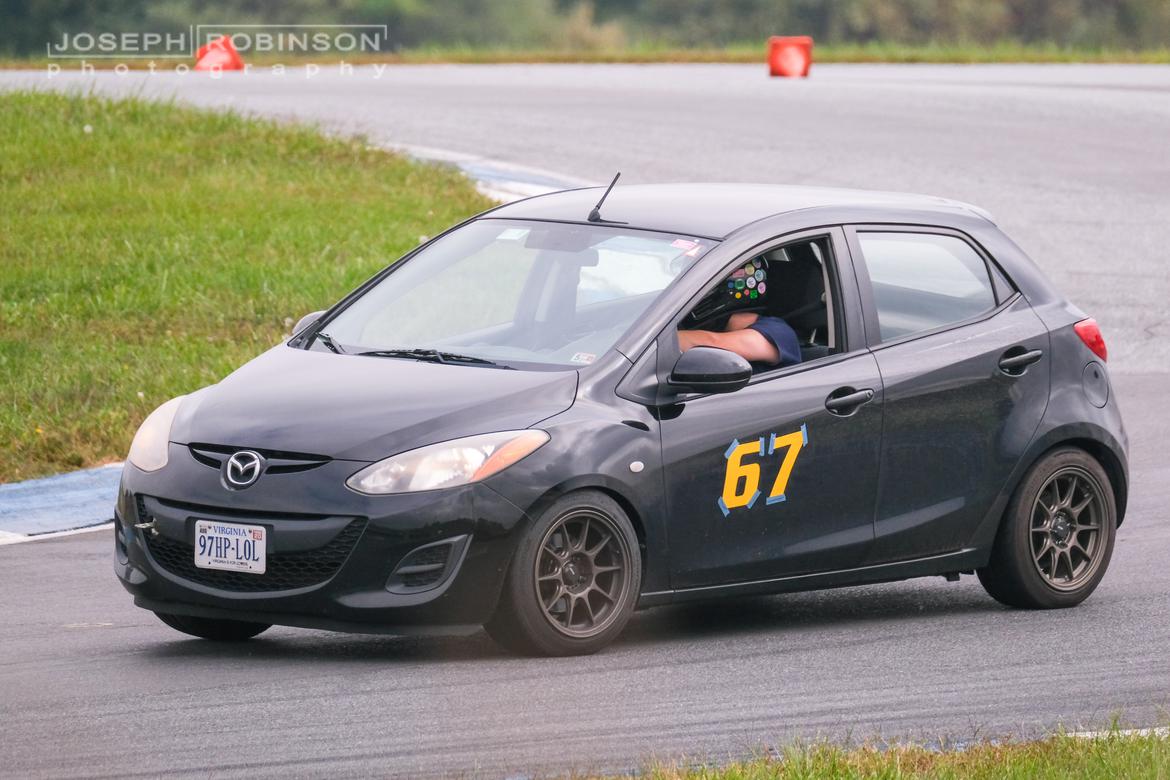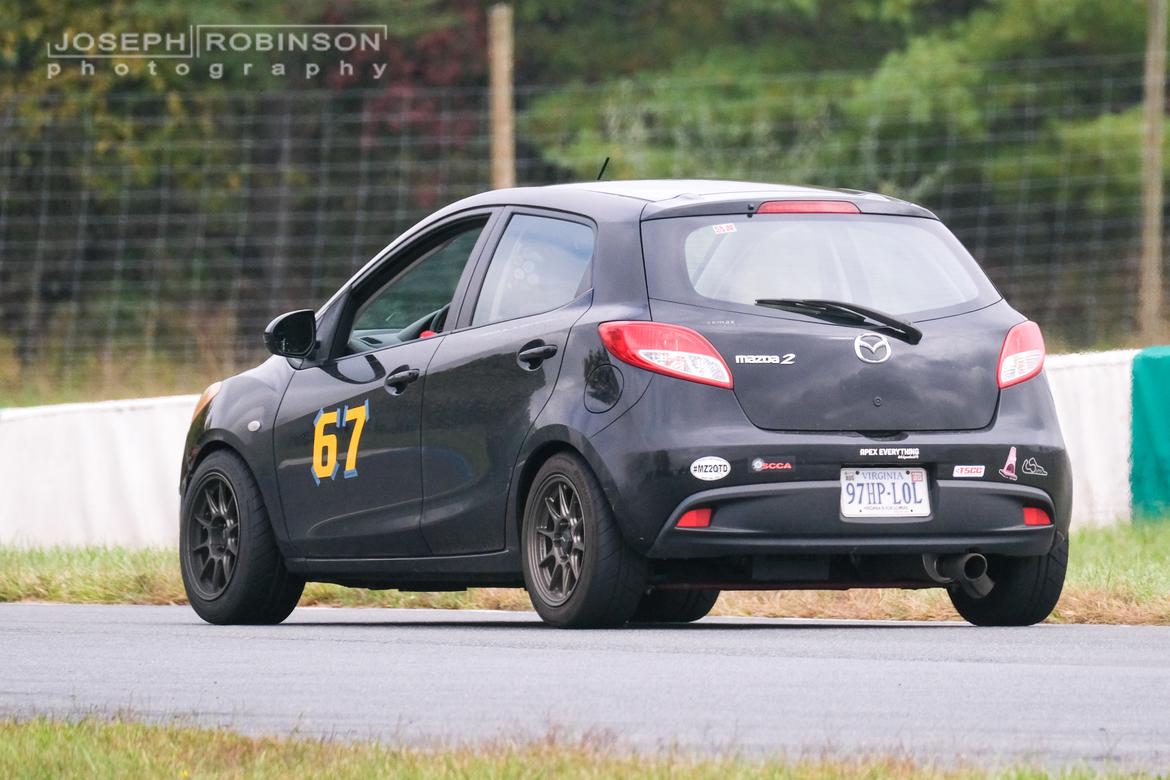 Big thanks to www.joer.photo for the pics from Summit Point!